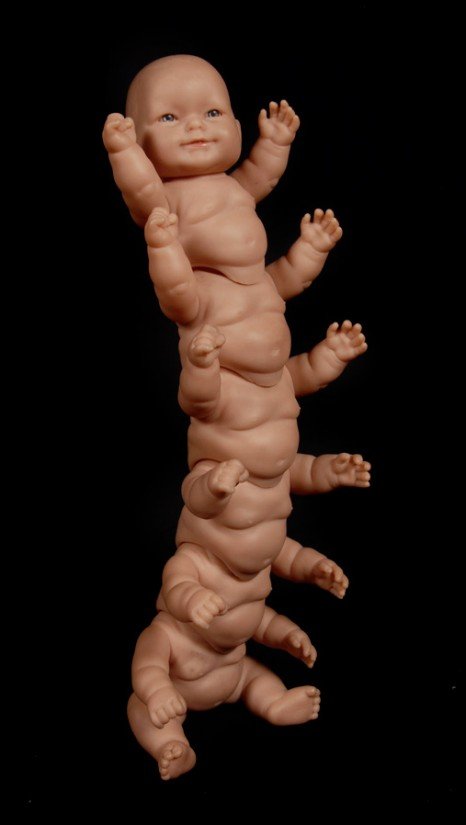 Agape Charmani for Art-Sheep
Inspired by themes like life, death and deformity, Jon Beinart creates bizarre and often macabre paintings and sculptures.
His interest in the odd started at a young age, with Jon exploring the lives of ants, snails, spiders and mice. This interest later developed into drawing, with the artist focusing on the small worlds that fascinated him when he was young, instead of the big world we all live in.
In his series Toddlerpedes, Beinart puts together parts of dolls creating creepy assemblages. Looking like insects of teratology, Beinart is extremely popular for this series of creatures. On the other hand, his paintings and drawings look more serious and discuss issues of human oddities, both mental and physical.
Drawings & Paintings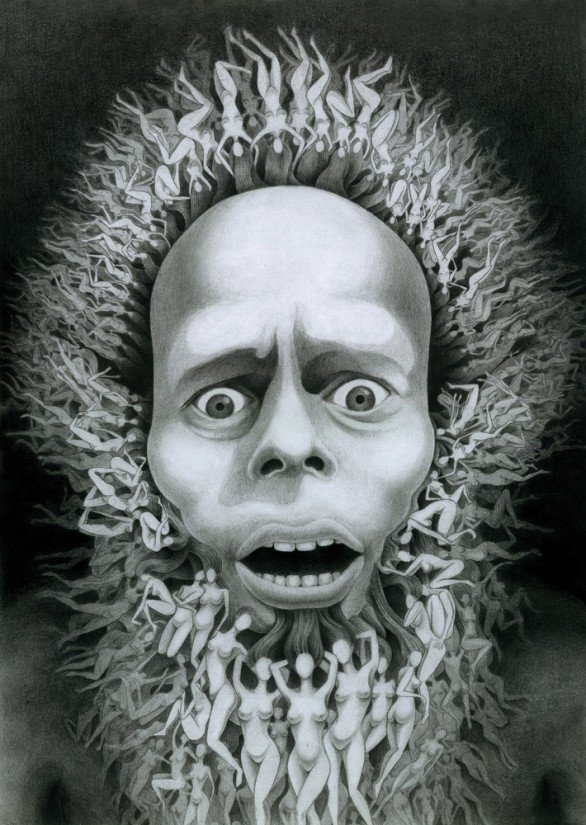 Toddlerpedes