Julia Horeftari for Art-Sheep
Greetings, my brave reader.
New York-based artist Aleah Chapin is noted for her large-scale paintings that question how we perceive the ageing process and in which way do we let time affect both our bodies as well as our minds. Her work challenges human's supposed behaviour when reaching a certain age.

The 28-year-old painter was born on Whidby Island [north of Seattle, WA] and, despite living and working in Brooklyn, New York, what is most essential for her painting are the people and place of her home in the Pacific Northwest. The nude portraits series that Chapin paints are of women from that home area. More specifically, they are her mother's friends, women she has known all her life. The artist describes this project as "Aunties". Her award winning painting "Auntie" is "a map of her journey through life" with a "personification of strength through an unguarded and accepting presence" as Chapin herself says of it.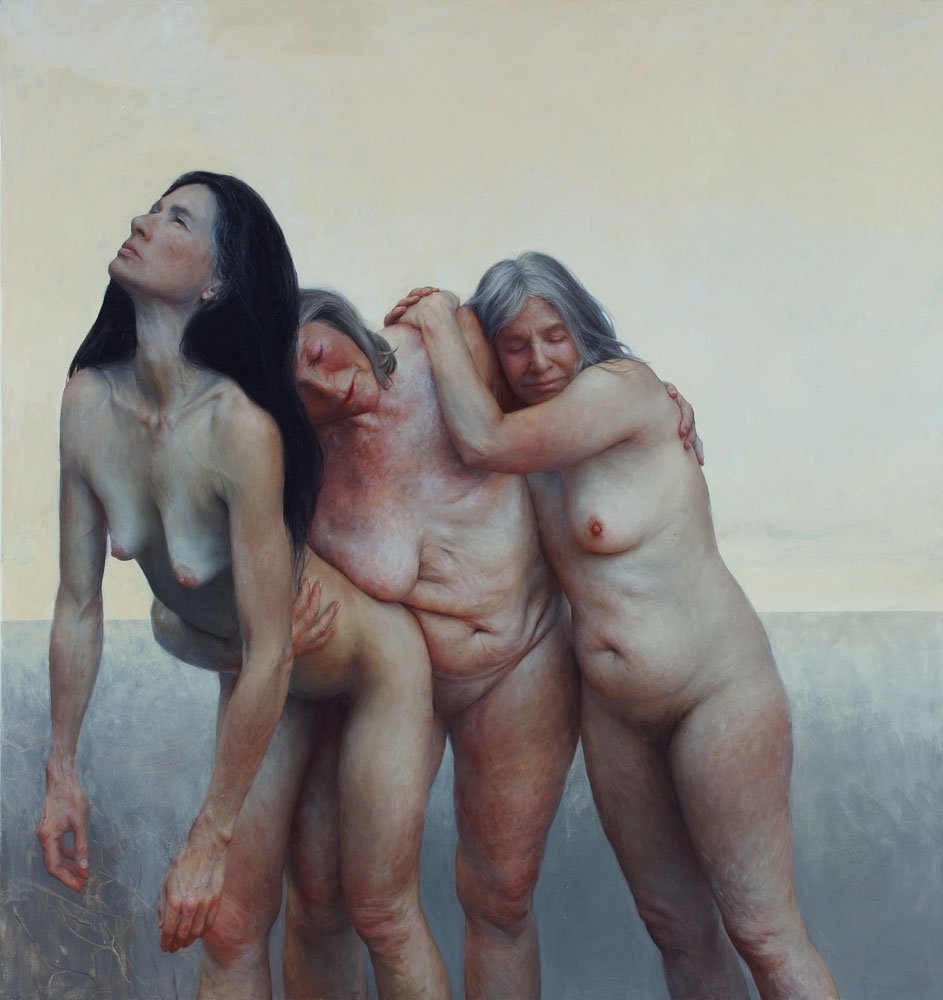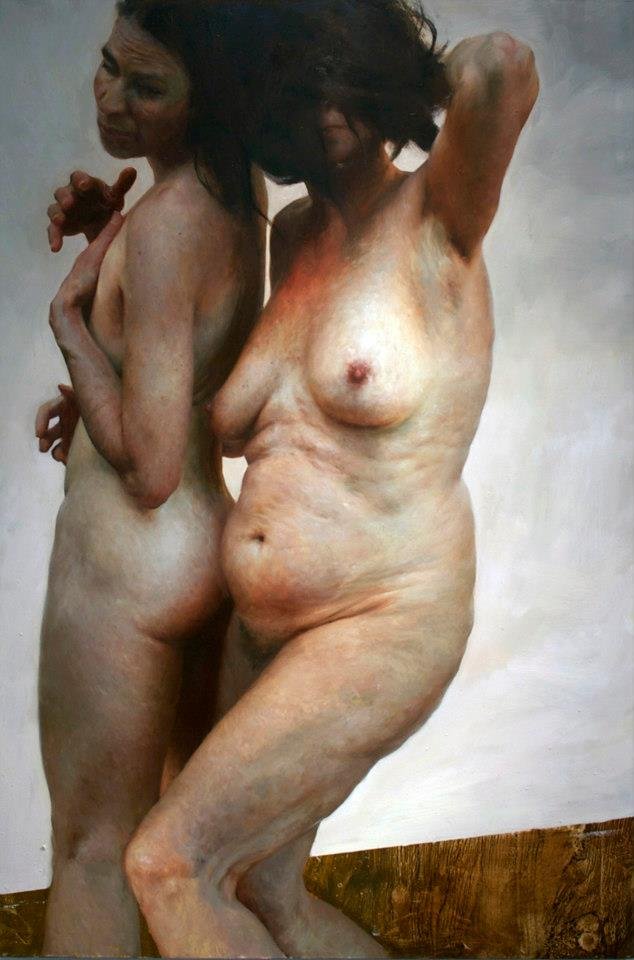 For the "Aunties Project", which has caused controversy, the artist studied wrinkles, mastectomy scars, sagging bosoms, tattoos, pubic hair and lactating breasts. After her recent shows in London and New York, Chapin now exhibits her work in Florida, USA at Sirona Fine Art from 21 February until 22 March, 2015.
If you're after something "real", my brave reader, I suggest you go check out Aleah Chapin's larger than life realistic portraits of these amazing women -if you're in the area.