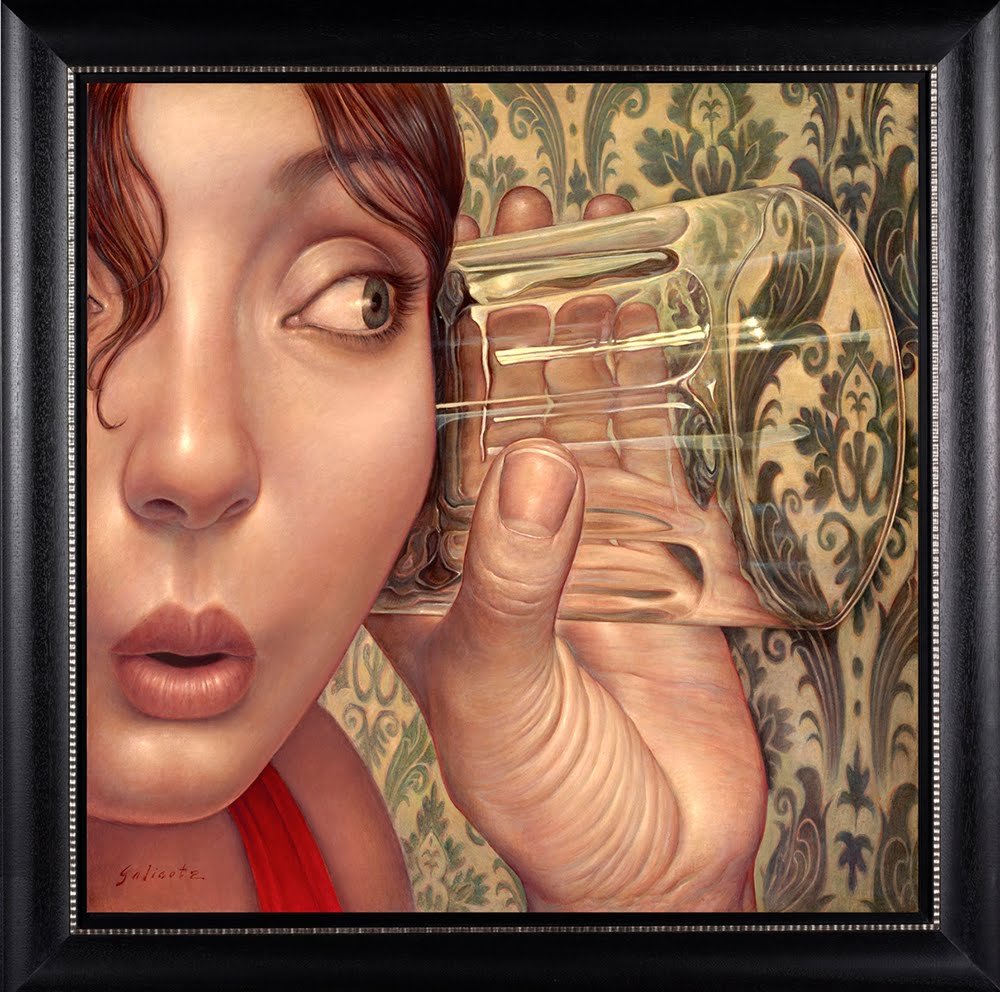 Danny Galieote is a Los Angeles-born artist whose works focuses on figure drawing and painting the human environment.
Brilliant, humorous and surreal, his works are a beautiful example of a contemporary take on stereotypes, everyday life and the psychological aspects affecting a person's life. Inspired by the imagery of the 40s and the 50s, Galieote creates pop works that discuss human behavior through a feeling of nostalgia.
Fierce women in beautiful dresses and macho men embody the artist's thoughts by expressing deep and secret needs like eavesdropping or even attacking. Although it is not clear whether his subjects act upon their instincts, Galieote makes sure the viewer get frightened by his their dangerous intentions. Housewives and working men, bad gals and gangstas are the artist's inspiration and protagonists of a world where danger is affiliated with glam and curiosity.
All images of the works © Danny Galieote