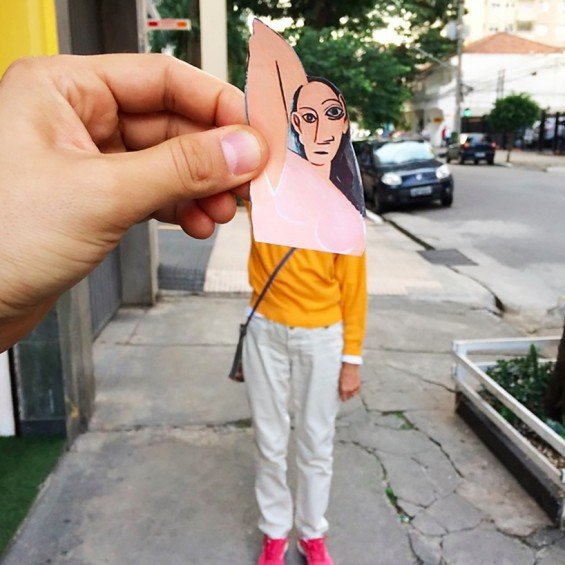 Anna Randal for Art-Sheep
One of our favorite art trends of the past year has been the art of air collage. Imagining photographs, sketches and objects in the public space and document them interacting with it has been a fruitful practice for many artist who have come up with the most imaginative combinations.
Lorenzo Castellini is an artist who combines well known paintings with street art and creates humorous collages choosing settings such as streets, parks and buildings. The artist draws the viewer's attention as he brightly uses famous characters into contemporary contexts. He creates interesting urban stories in a fun and almost childish way, appealing to every common passerby regardless his age and profession.
The process of this practice is pretty simple and enjoying, with the artist taking a picture of the paintings he wants to use and after "installing" it in his urban scenery, photographs the results. From Vincent van Gogh to Boticceli's Venus, Castellini's models interact with the space in a way almost similar both to the technique of collage and even sculpture.