How would your grandma react if invited to a graffiti workshop? Well, in Lisbon an organization called LATA 65 offers older people the chance to become the Banksy of their generation!
Through creative workshops, it introduces street art to older citizens, giving them the chance to learn about the history of street art and practice it themselves. Being mentored by famous street artists, the students of LATA 65 seem to be embracing the culture of streets, making their own stencils and tags and creating bright murals all across the city.
The organization's goal is to create a bridge between the traditional and the new, by widening both its audience and participants. For LATA 65 the art of graffiti has no age limit, eliminating the common cliche of the young foolish kid who vandalizes the public space. The participants and their teachers are brought together, exchange views and learn from each other, while making some beautiful works along the way, creating a productive and educational atmosphere for all the people involved.
Who could call an old lady a vandal anyway?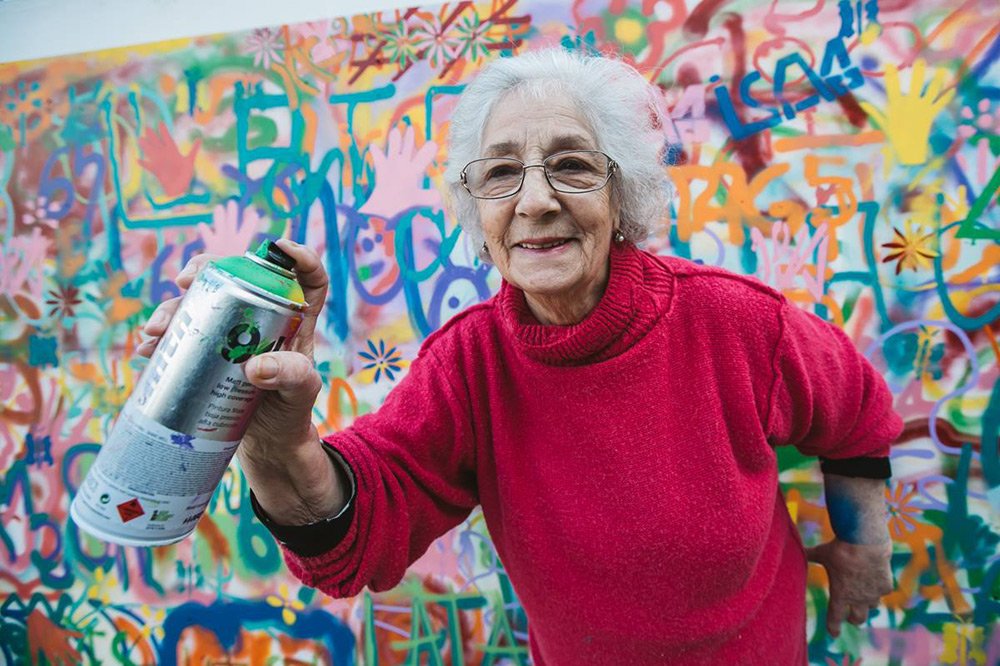 Craig Davies for Art-Sheep