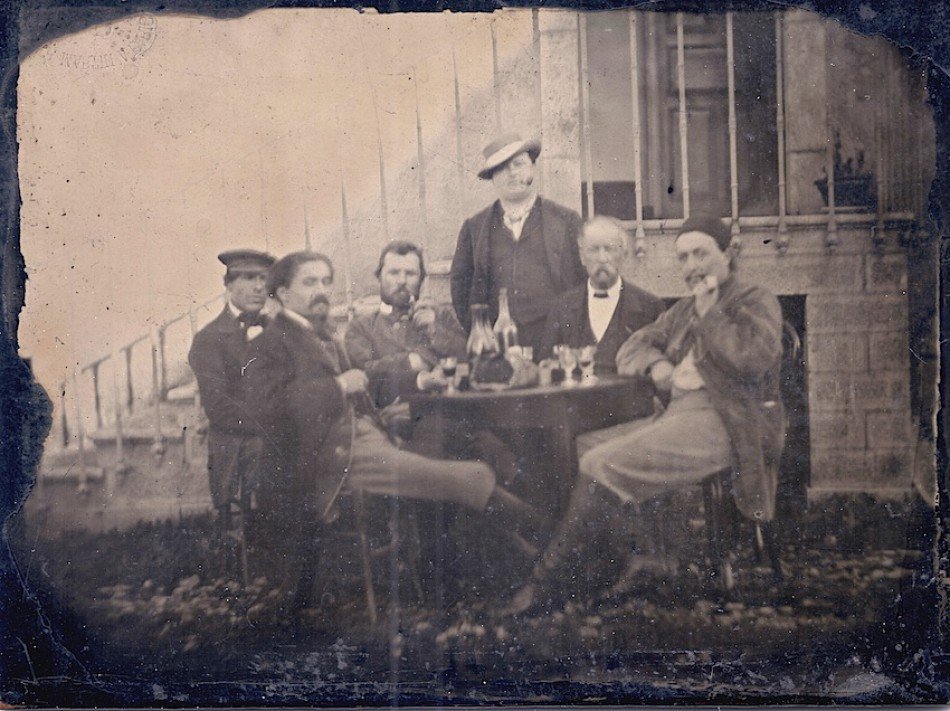 1887 melanotype showing Emile Bernard (second from the left), Vincent van Gogh (third from the left), André Antoine (standing at center), and Paul Gauguin (far right) in a group photo
Craig Davies for Art-Sheep
Vincent van Gogh is an art legend for his unique technique and his expressive self-portraits. Van Gogh has painted many portraits of his during his adult life and his artistically mature years, but even though his face is one of the most recognizable faces in art history, there were no confirmed photographs of Van Gogh's, until now.
A 1887 melanotype that recently came to light reportedly shows Van Gogh hanging out with friends -amongst them Paul Gauguin, drinking and smoking a pipe. According to Serge Plantureu, identifying Van Gogh came after discovering the names of the other men in the photograph, analyzing it and finding its time and space.
As he wrote for L'Oeil de la Photographie he found the photo from a couple who stopped by his pop-up gallery in Paris. "The photograph they had brought to show me was small, dark, and rather difficult to see. Six characters were around a table. The light was pale, perhaps it was a winter afternoon. They told me, still hesitant, that they thought they recognized the people in it, artists in whom they had long been interested. They were collectors and liked the painters of the late 19th century, in particular the neo-impressionists. They also said it was possible that one of the figures around the table was someone whose true face had never been seen."
As featured in his Wikipedia page, there are two confirmed photos of van Gogh at ages 13 and 19, but this is the first confirmed photo showing the artist as a mature adult.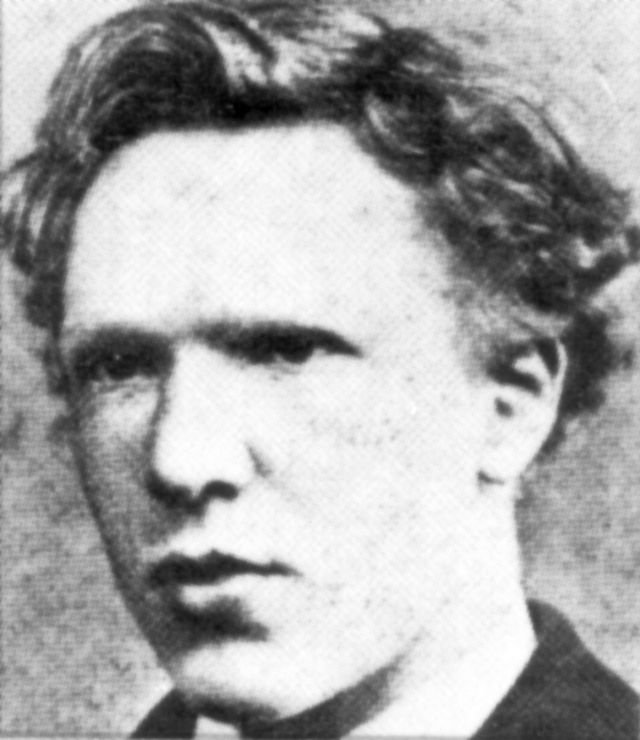 The photograph went to auction yesterday at the Romantic Agony in Brussels and let's hope it helps putting an end to the urban legends of Van Gogh seen using the NYC subway and visiting museums.