Terry Orwell for Art-Sheep
Mmmm, bacon! The ambrosia of meat-eaters. Most people who eat meat seem to be obsessed by it and never miss a chance to have some when it's around. But how creative can you get? Oh, very much, believe you me. Below are 14 recipes of bacon meals fit for a king that will water your mouth and send you straight to the kitchen!
1. Bacon Cinnamon Rolls by Gimme Some Oven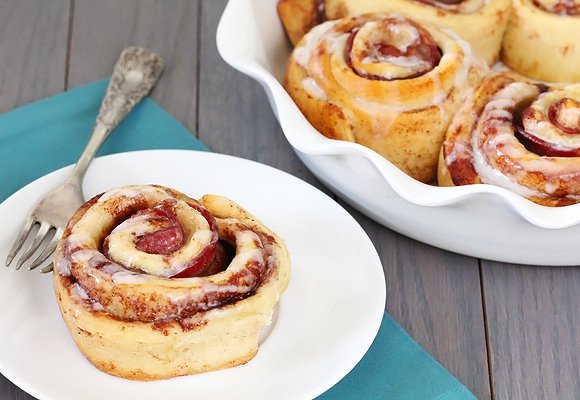 True, cinnamon rolls are more than just tasty on their but add a touch of bacon and you have a perfect combination of tastes.
2. Bacon Jam by Tide & Thyme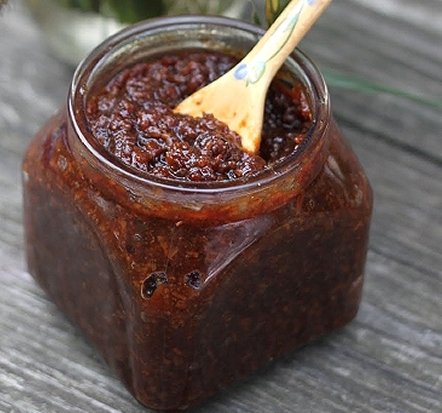 Tired of using the same condiments in sandwiches over and over again? How about replacing your traditional ketchup and mayo with this delicious bacon jam?
3. Baked Eggs in Avocado with Bacon on Toast by White on Rice Couple

A fun way to start your day with if you're a fan of eggs and bacon for breakfast.
4. Chocolate Covered Pretzels with Maple Smoked Bacon Crumbles by Butterlust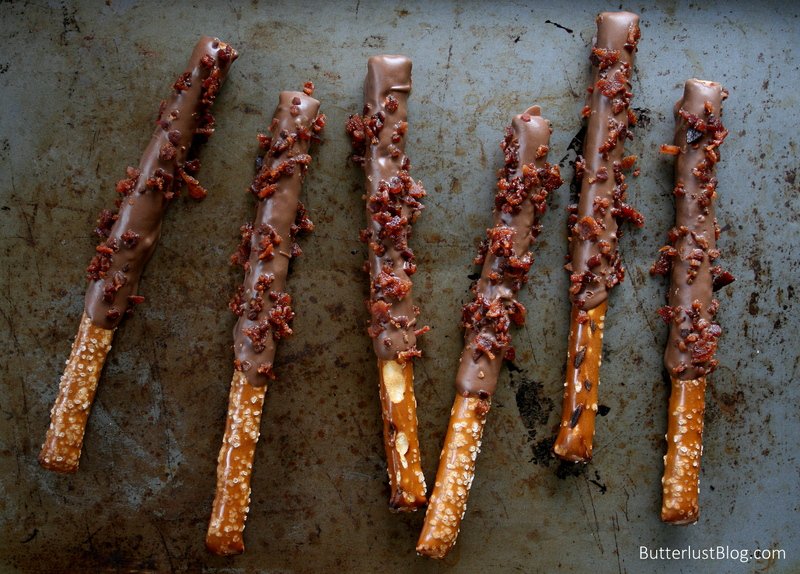 If you're looking for a perfect sweet'n'salty match then chocolate and bacon is just that. The pretzels just add that extra something with their salty deliciousness.
5. Homemade Bean and Bacon Soup by Taste Tell

Yeah, I know that summer is just around the bend but it's still cold in some parts of the planet. This soup is the perfect way to warm up.
6. Pancakes'n'Bacon Cookies by The Cozy Apron

For those of you who are not accustomed to having sweet meals for breakfast but like the idea, this recipe is the solution.
7. Strawberry Spinach Salad with Warm Bacon Dressing by Vivian and Me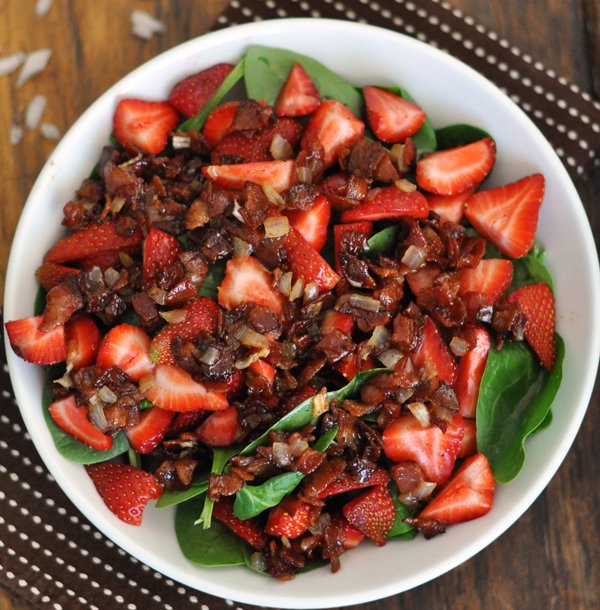 This is an option for those who are after a healthier diet but can't imagine their lives without their special treats -like bacon. Sweet'n'salt, healthy'n'delicious!
8. Bacon & Smoked Gouda Cauliflower Mash by I Breathe I'm Hungry

Still on the healthy side, this recipe is an alternative to potatoes. Don't forget the bacon, though. [gluten-free]
9. Bacon Jalapeno Popper Cheesy Bread by Call Me PMc

Bored of having to eat plain bread day in day out? Why don't you upgrade you bread by adding bacon and jalapenos? That would really spice up your day.
10. Bacon Wrapped Brussels Sprouts by Fid Foodie Finds

Now, I haven't met anyone yet who likes their Brussels sprouts. Sure, we eat'em but do we like them? Maybe a wrap of bacon can take them to the next level.
11. Maple French Toast & Bacon Cupcakes by Pass the Sushi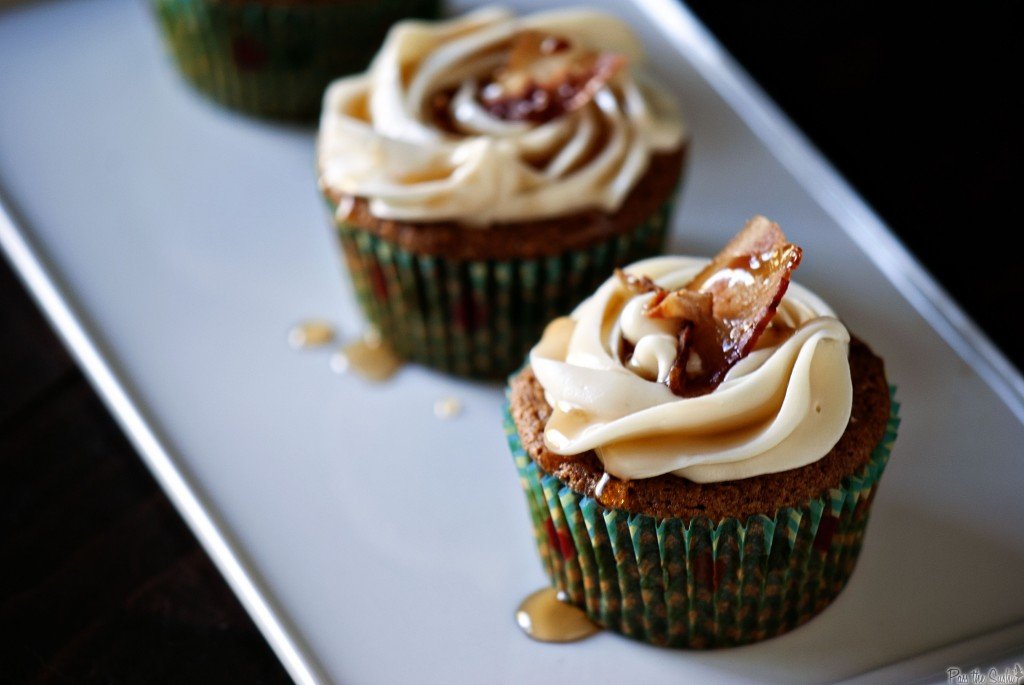 For many people -myself included- bacon and maple syrup is an all time favourite sweet'n'salty combination. This recipe is for anyone who loves this combination.
12. Cheesy Ham & Potato Bacon Casserole by Oh Sweet Basil

A perfect breakfast casserole! Why, you ask. Umm… Because there's bacon in it?
13. Salmon BLT Sliders with Chipotle Mayo by Damn Delicious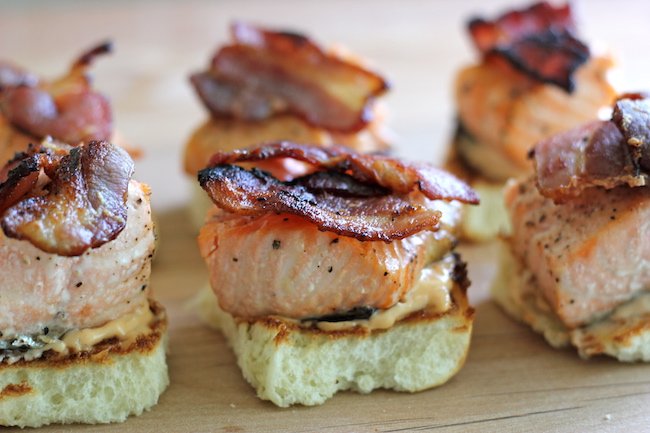 Talk about new tastes to try. Salmon and bacon is a combination not to be missed.
14. Cheeseburger Pizza by Spicy Southern Kitchen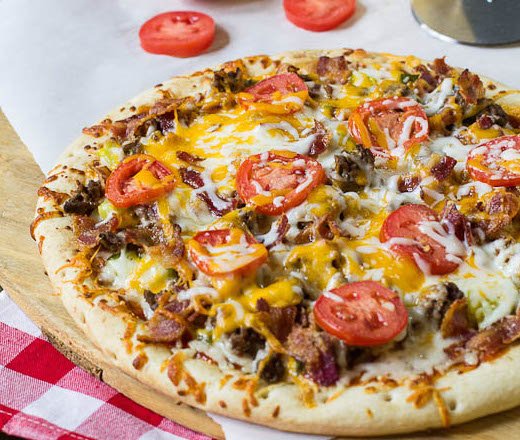 For the end, I leave you with the king of greasy, mouthwatering food – a cheeseburger in the form of a pizza, topped with bacon. Need I say more?