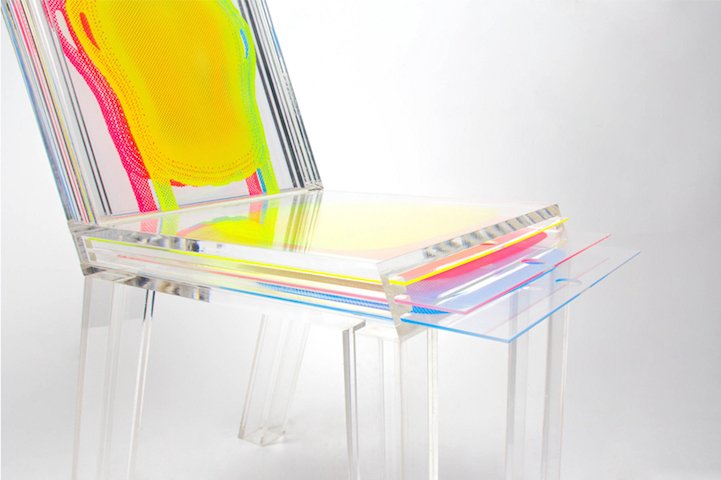 by Maria Sofou
This is a huge want, you guys!
South Korean industrial designer Sohyun Yun has greated an awesome piece of furniture that will make you lose your mind: Layer is an innovative chair that is completely customizable and allows you to alter its appearance however you want to!
The chair's structure is completely transparent and consists of two empty spaces in its base and back where you can insert up to three layers of acrylic – printed or colored – as well as other materials like wood or glass.
The visual result is obviously amazing as you can create exciting combinations as many times as you like to make sure that things never get boring!
via mymodernmet