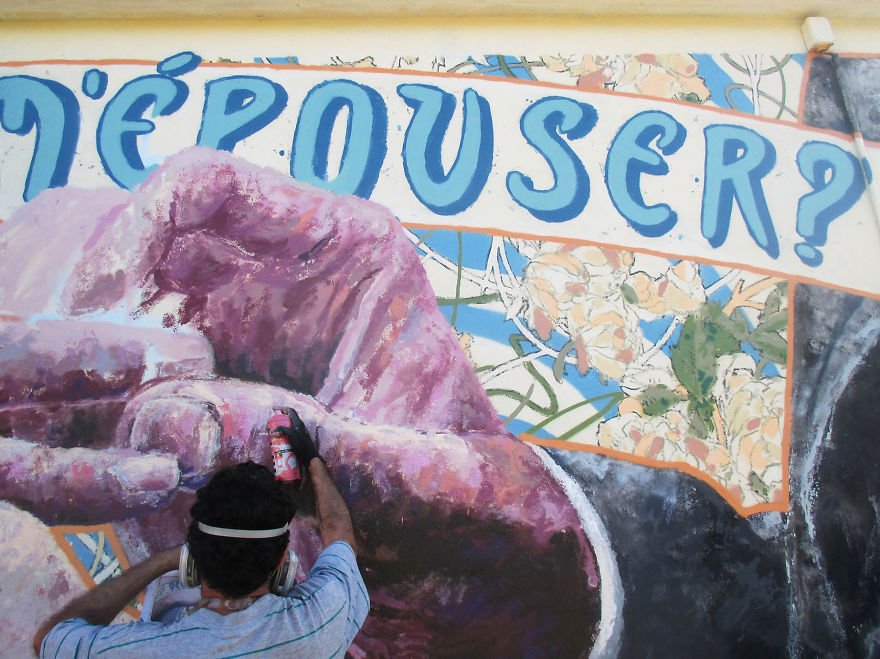 We've featured Sandro "Sath" Thomàs' work in the past and we were more than excited when we found out that he purposed to his girlfriend in the most artistic way possible!
A few months ago, Sath created a mural of a male hand putting a ring on a female hand's finger, a visual depiction of what he intended to do for his significant other. "Usually, I tend to think I communicate better through my paintings than through my words, and in this special occasion couldn't be an exception," writes the artist.

The artist and his girlfriend had been apart for a month, when Sath took her to the location of the proposal. And… SHE SAID YES!