Julia Horeftari for Art-Sheep
All images City of Darkness © Greg Girard/Ian Lambot
Greetings, my brave reader.
There aren't' many photographers that can get through to the most heavily inhabited building on the planet, but Greg Girard definitely did.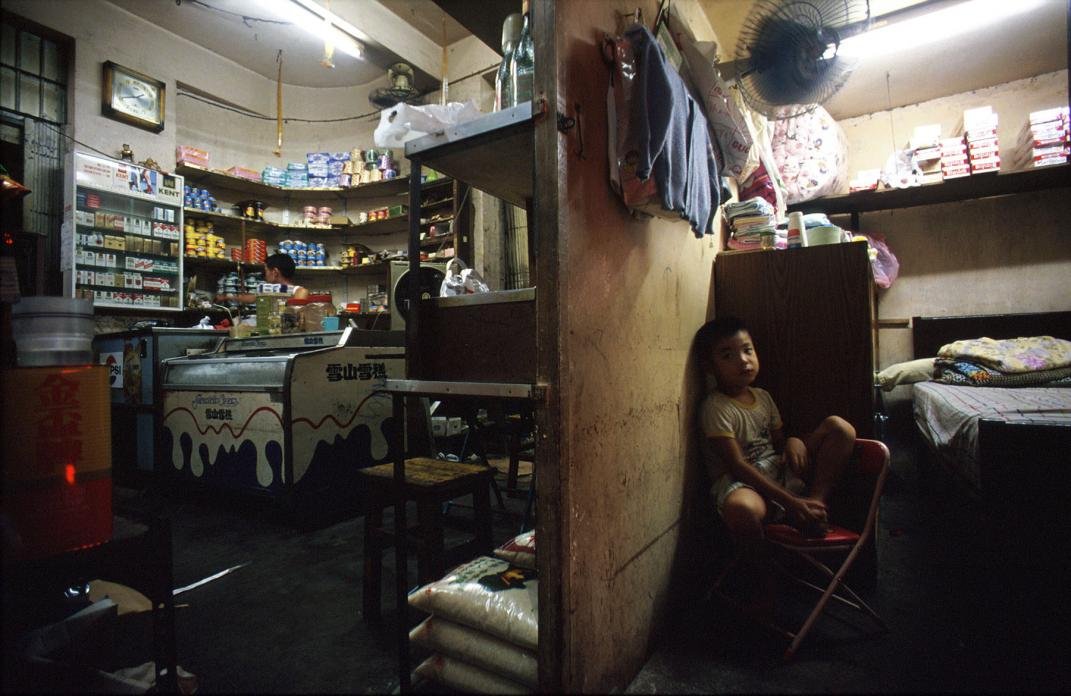 Taken down in 1944, the ex-Quing dynasty stronghold challenged its historical restrictions and through human dexterity it managed to house some 33,000 people in just one single city block.
"I stumbled across it," Girard explains. "I had heard of it years previously, but never seen a picture of the place or met any who had been there".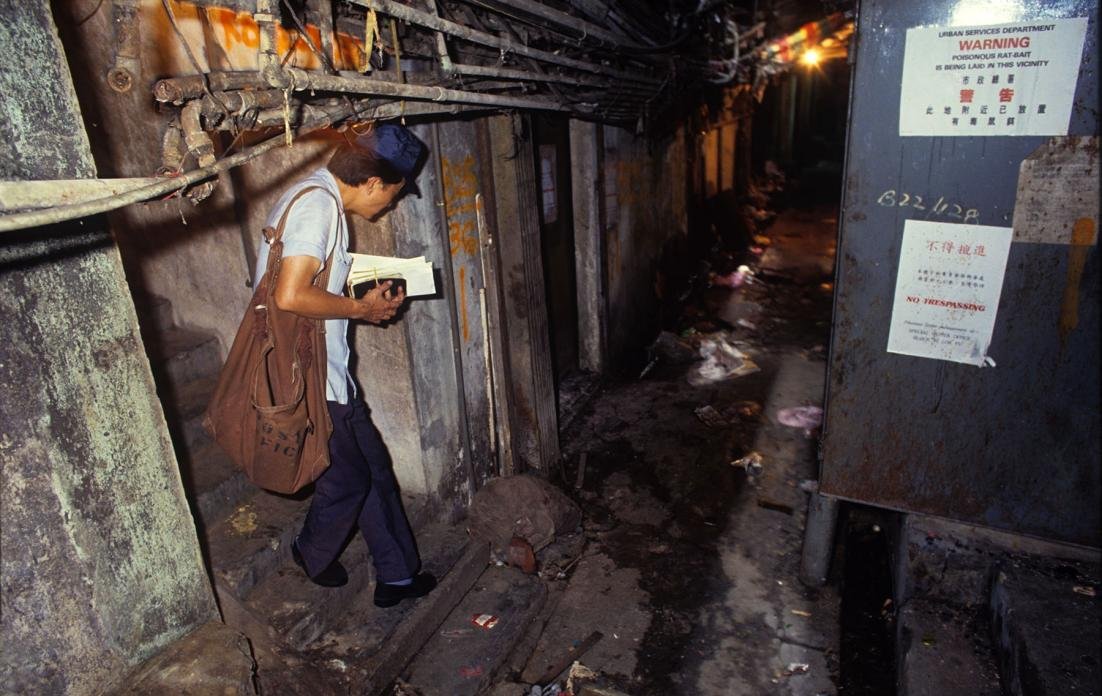 For 5 years, Girard photographed the chaotic architecture of Kowloon. Through his images, the social transformation of the city is presented, taking the viewer on a trip of discovering lives and experiences that, however strange they may seem to us, are nevertheless ordinary for the people living inside the walled city, working there and interacting in Kowloon's communities.
"Going up to the rooftop was very much a literal breath of fresh air after being in the humidity, heat and damp darkness below; the tangle of television aerials, discarded furniture and other detritus strewn about made it very much a sort of strange garden, with kids playing, people doing their laundry, just enjoying the light and communal space" Girard describes and continues "One of the things Ian and I tried to do quite consciously was to counter the prevailing view that it was this not just an eyesore but a den of inequity". He says that after some time spent there he discovered that the place was misunderstood.
In order to show that it was a community that worked well under those bizarre and complex circumstances he had to use proper lighting and do it in colour "to give it a more neutral treatment, rather than using black and white which takes you down a different, slightly darker channel".
Girard offers us the chance to take a look inside these walls when it's not really easy for anyone to visit, let alone stay there for so long as he did when he was documenting Kowloon's life, my brave reader. Check out more of his work here for a fuller photographic experience.