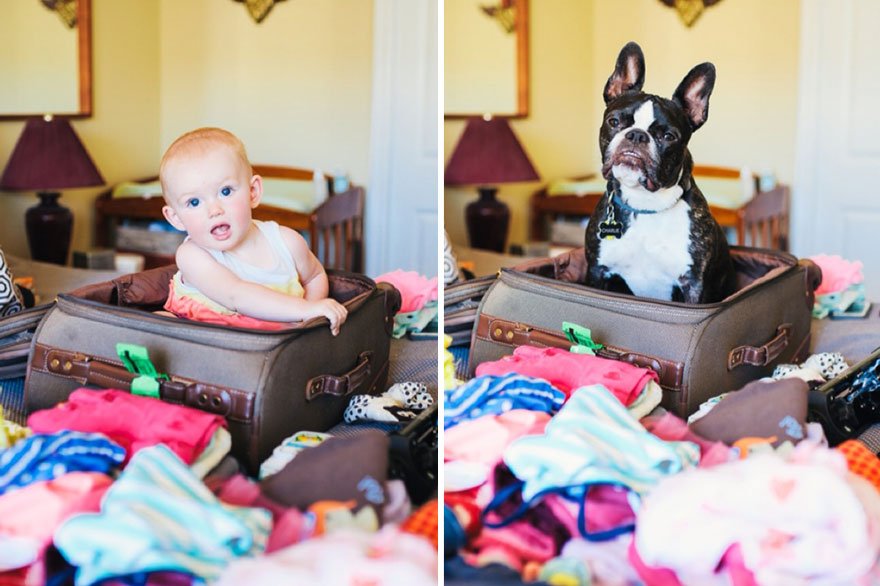 Melissa Faithful for Art-Sheep
According to this series of photos by photographer Jesse Holland, siblings do get jealous of each other and do copy one another.
Capturing her daughter and her dog doing the same things, Holland has created the most amazing, adorable and imaginative project of "who wore it better". The British Columbia-based photographer got inspired when last year she photographed her dog with her daughter's hat. "About a year ago my daughter got a hat from my parents as a present, on a whim I photographed her and my dog wearing the same hat. I got hooked on coming up with fun scenarios comparing the dog and the kid," she explains.

A years later and Holland has already a series of many photos of the duo photographed in the same settings, from playing in the water to napping with dad.