Ezra H. Murray for Art-Sheep
Back in 1578, a network of underground tombs was discovered in Rome and this network consisted of the remains of thousands of early christians. As soon as the skeletons were discovered, many of them were taken to churches in Europe so that they would replace certain holy relics that were destroyed during the Protestant Reformation. Once in their new homes, the skeletons were meticulously reconstructed and decorated with lush costumes, gold, lace, wigs and countless jewels in an attempt to remind of the heavenly treasures one would find in the afterlife.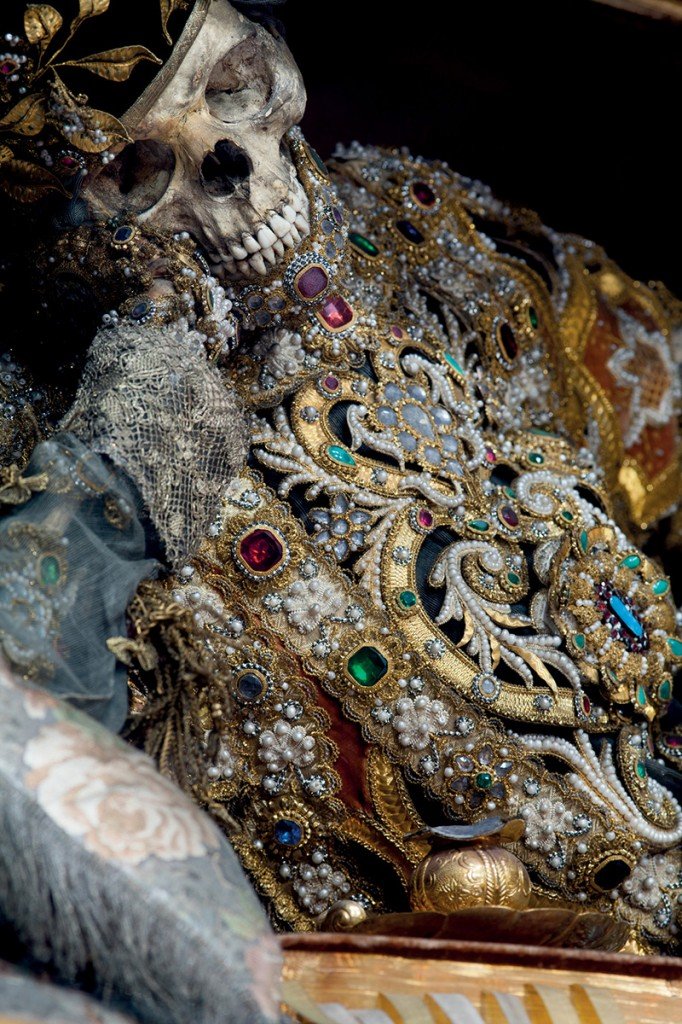 Photographer Paul Koudounaris specialises in photographing mummies, skeletons and aspects of death in general. He managed to gain access to several religious places and there take pictures of these exquisitely eerie sanctuaries for the first time in history. The resulting images of this project can be found in "Heavenly Bodies", a book published by Thames & Hudson in late 2013.
via thisiscolossal