Bruce Louis for Art-Sheep
So, you have a cat and you love it to bits. It doesn't matter if it's a fluffy ball of love and purrs or a sofa dictator ready to rip you apart with their sharp claws, you still love it and that's just how it goes. But graphic designer Claude Combacau has sketched up this series of comic images, called "Catsass", that lets us know what the latter kind of cats might actually have in their minds. Or, to put it more accurately, it is about what the "owners" of this particular kind of cats fear they're actually thinking when they witness their cats run off out of the blue like they've been stung by a bee or something.
Combacau believes that her comic is exactly that, the fears of these owners solidified. She, too, has a cat, although not even close to being half as mean as the one portrayed in his comic. A minimalistic black-lined on white background comic that focuses on what really matters: what cats think.
If Combacau's right, then maybe it's a good thing they can't talk, after all.
via demilked
Just a thought…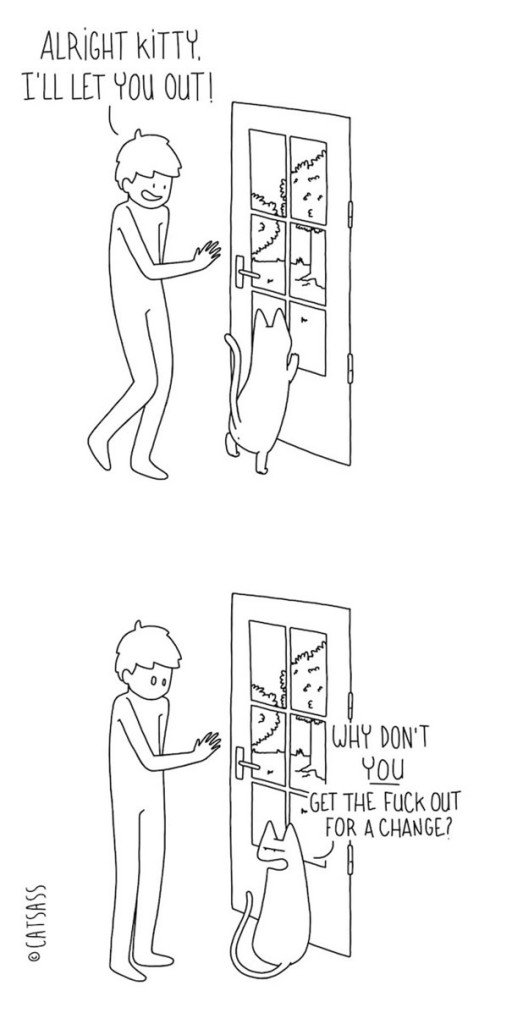 If it's a dog you really want, just go get one.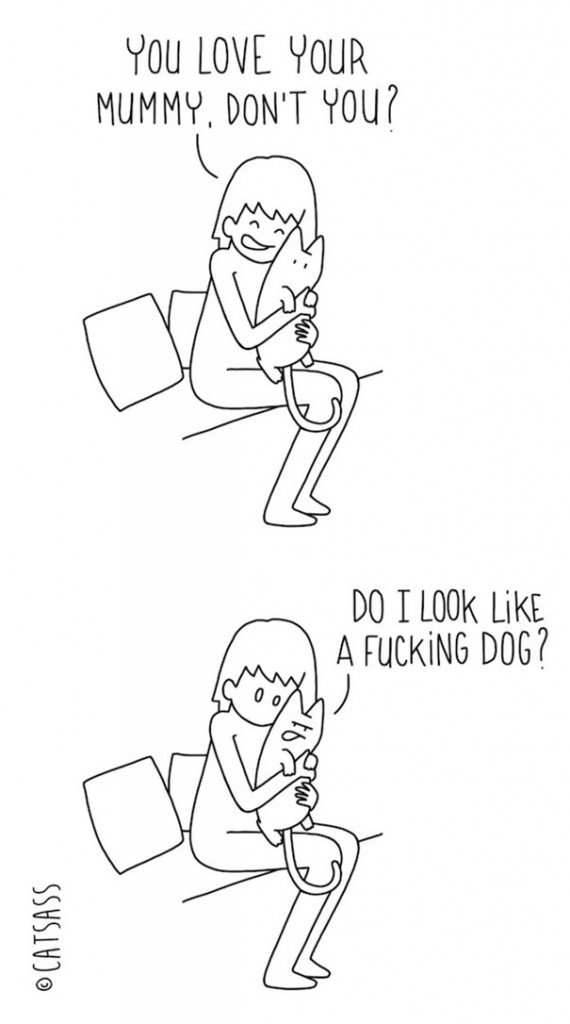 Pf! Humans…
Breath issues…
Just tryin' out things is all…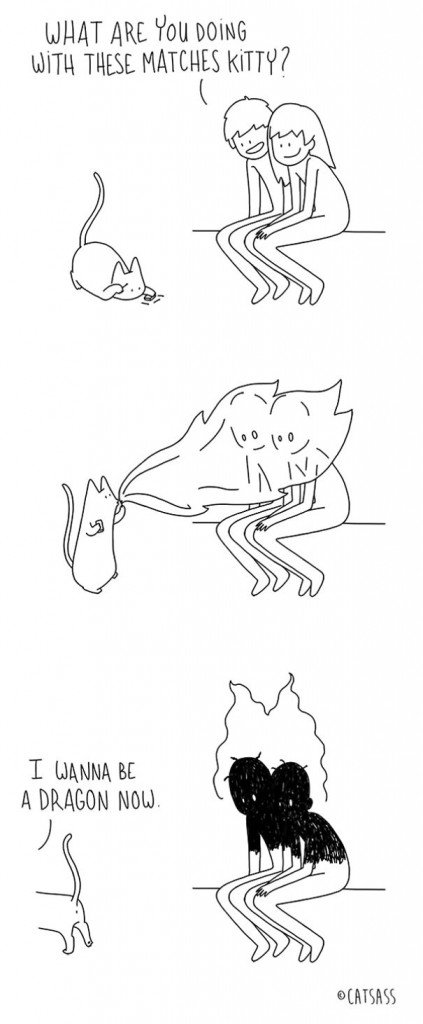 Ermm… Have we met?
Like… Seriously?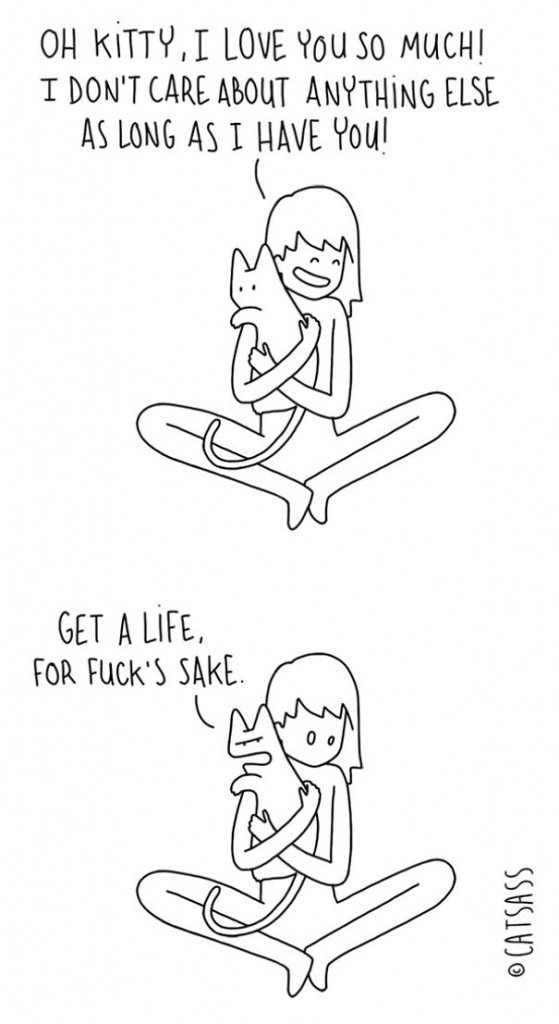 Good human… Now fill it up again, I'm not done.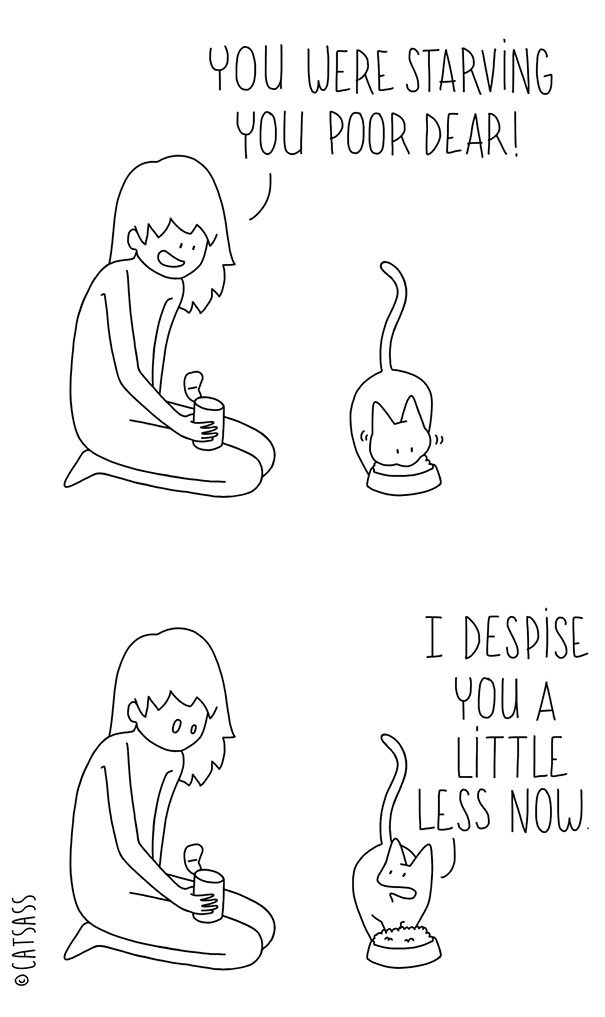 What do you mean you don't like it?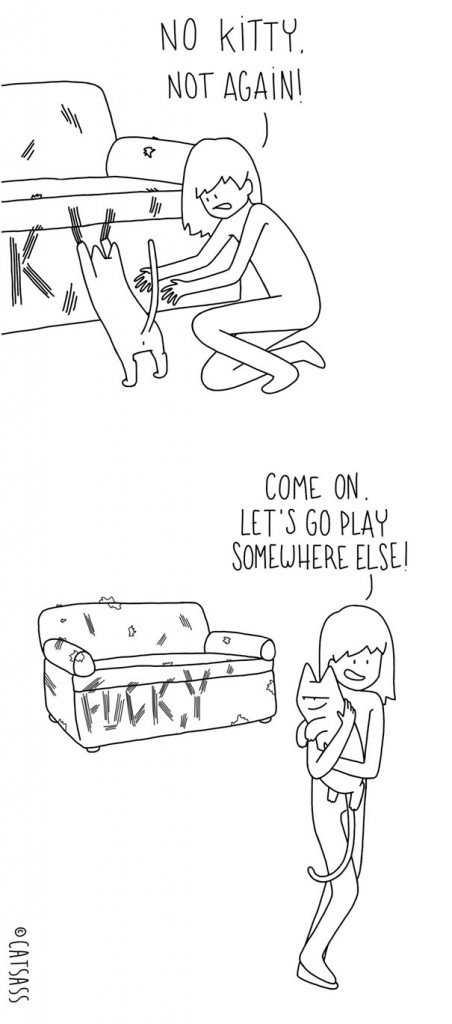 Say "Stop it, cat" one more time.
Already had a taste, I'm afraid.
Clueless humans…
Who you callin' "cute"?