Terry Orwell for Art-Sheep
Japanese artist Hiroshige Kagawa excellently paints enormous watercolours that render affecting views of devastation and gloom in a most sublime way. Kagawa's surreal paintings exhibit deserted edifices that fall into pieces as time goes by and absorbing, abandoned buildings placed in the middle of bleak open lands. The huge watercolour landscapes' dimensions are 20 feet by 50 feet on average.

When Kagawa first started painting murals, his subject matters were sci-fi, astral landscapes. But in 2011, a calamitous earthquake took place in Tohoku, Japan, followed by a disastrous tsunami which made him transform his art into these tragic paintings. This disaster resulted in the artist starting to portray settings that represent the situation of devastation the place he cherishes went through.
As for the very first stimulus that drove him to create his murals, Kagawa says that he merely "wanted to draw something gigantic", and so his watercolour large-scale paintings came to life. 12 years have passed since he first started out and he says that his murals are almost 5 times larger than the original ones and confesses that he does one painting a year on average.
via mymodernmet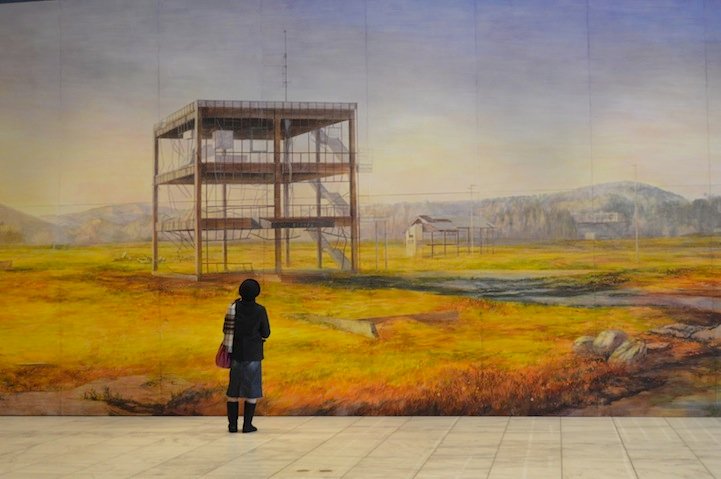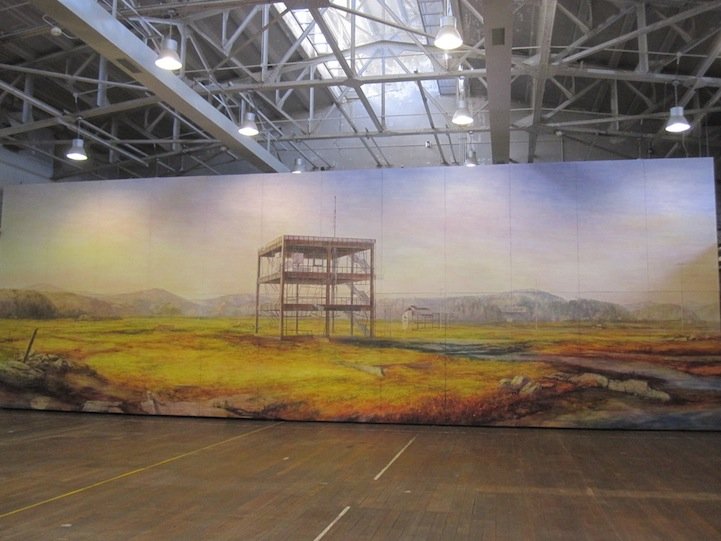 Below are two of Hiroshige Kagawa's earliest works of sci-fi and celestial landscapes.