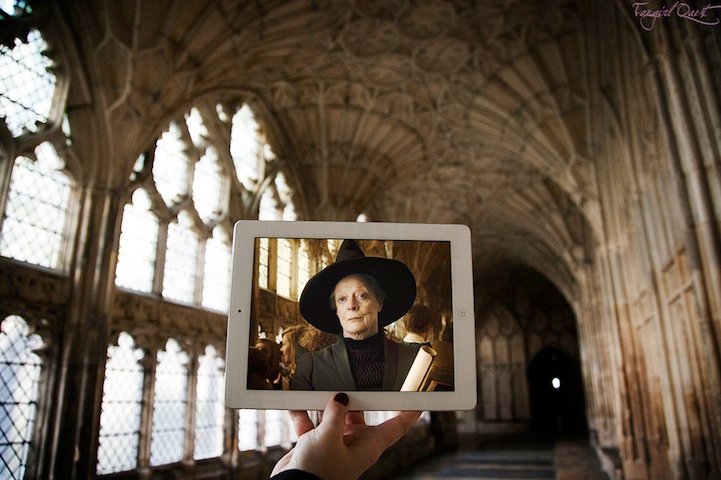 Holly Williams for Art-Sheep
Has it ever happened to you to pass by a place you've never been to before and think "Hmm, isn't here where the scene from that movie was shot?" Well, two pop culture enthusiasts actually went in search for such places and made a successful project out of it, to boot. Tiia Öhman and Satu Walden first got the idea of finding the filming locations of their favorite shows and movies and starting their picture series, while on vacation in the UK and after the photographs' initial success have continued their quest, with the help of crowdfunding, in North America.
What the two fangirls actually do is superimpose paused shots of renown series and movies from an iPad over the locations where they were filmed, creating interesting, inception-like pictures. Through what they call "sceneframing" the successful duo have created pictures, featuring iconic scenes from such blockbuster creations as Breaking Bad, Game of Thrones, Harry Potter, The Avengers and many many more.
via mymodernmet