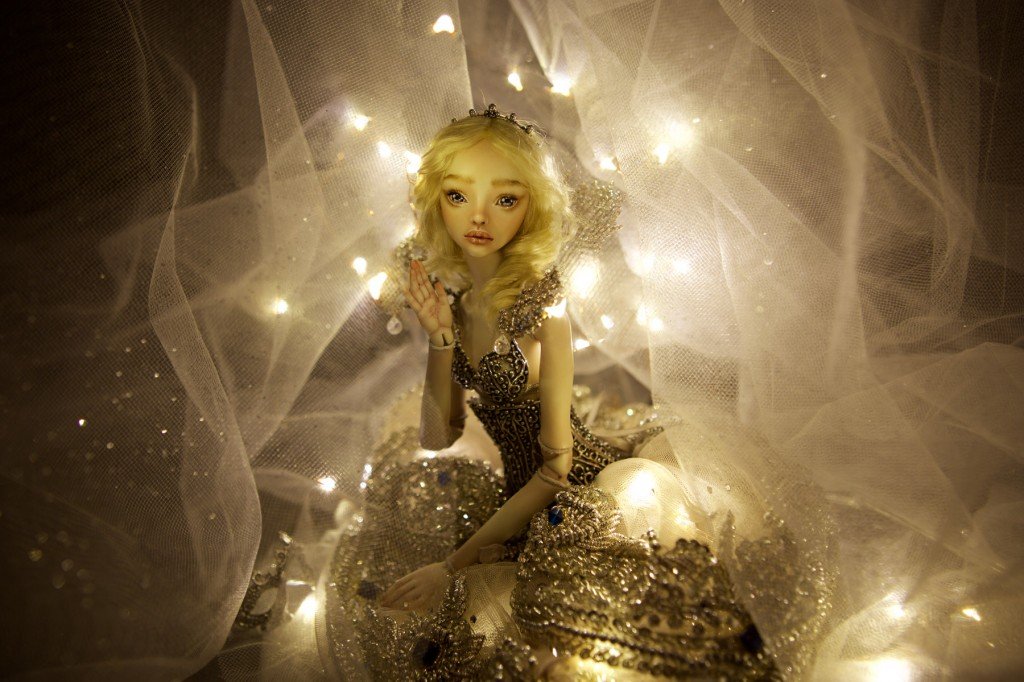 Fotini Brinia for Art-Sheep
Born in Siberia and brought up both in Russia and Vancouver, Marina Bychkova is the creator and owner of Enchanted Doll™, a luxury toy label of exquisitely intricate and entirely handmade porcelain and, more recently, resin dolls. Bychkova's creations are ethereal and sublime works of art, giving off a dark sensuality, while on the same time maintaining an aura of innocence and sweet melancholy; fully articulated and explicitly detailed, they are hand-painted, tattooed and engraved, while their elaborate costumes and headpieces are all made by the artist herself, using precious metals, rare found objects, gemstones and fabrics.
Another very important characteristic of the dolls is their defined anatomical correctness, as Bychkova explains in an interview to pixelsurgeon, "I find this deliberate denial of the essence of life to be ignorant and appalling. I don't know why there is so much fear and shame associated with human sexuality. Every Barbie needs to have a vagina. Every Ken needs a penis." The dolls' themes and characters are inspired by everything that has an impact on the artist: folklore, fairytales and mythology, as well as personal fears, experiences and important world issues, that render Bychkova's works an extension of her very self, containing fragments of her memories, dreams and notions. Fragile and delicate, ornate and precious, the dolls are, as the artist has stated "her children" and are sold for astronomical prices, reaching up to $26,700 or more.