Bruce Louis for Art-Sheep
Using almost nothing but glue and thin wooden pegs Kleve-based artist Janusz Grünspek makes real size replicas of common objects that we use in our everyday lives. If you look at these objects from a distance they create a bizarre illusion, making them look like line drawings. Power tools, a candle chandelier, dining room tables and even an Apple laptop are made from carefully cut and bent wooden pieces that imitate the shape of wireframes that are digitally-rendered.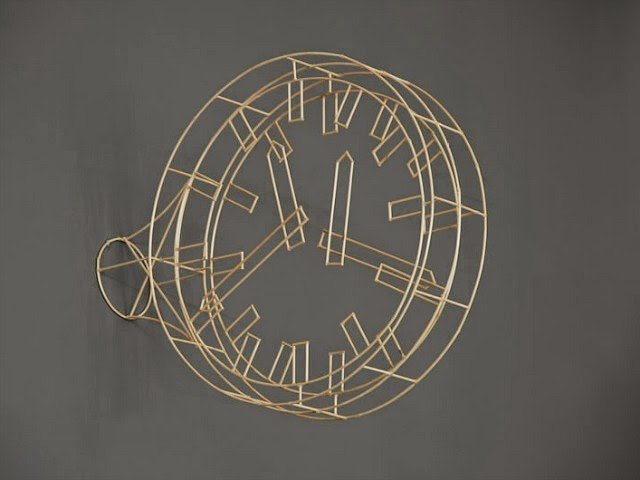 The series is called "Drawings In Space". Check out Grünspek's website for more images.
via junk-culture