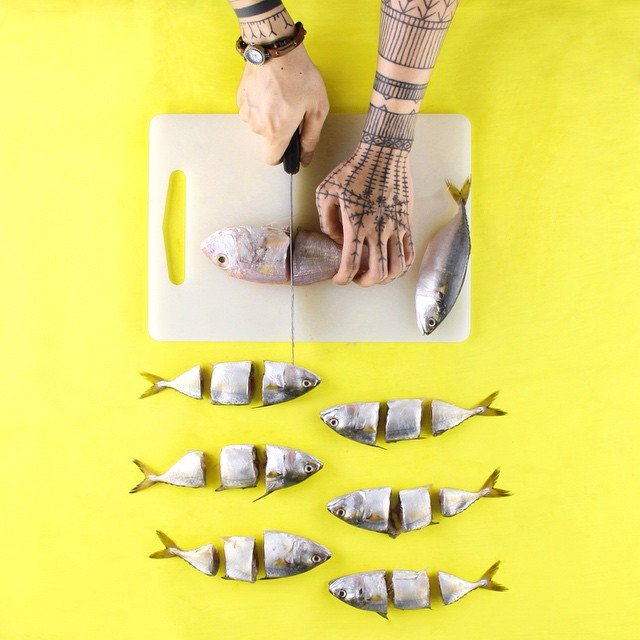 Jonathan Stone for Art-Sheep
If eyes are the mirror of the soul, then the hands are the mirror of the artwork, as from practicing painting to video art, hands stand as the most useful skills for an artist.
Romo Jack aka Ponypork is an artist from Jakarta, Indonesia, who honors his hands with an amazing and interesting project. The artist has been posting pictures of himself under the hashtag, #whatmyhandsdoing, in which his hands do all kinds of both artistic and common stuff, from painting to cutting a fish in half.
This cool idea has inspired more artists to follow his example, as his hashtag is becoming extremely popular, with more people sharing with the world what their own hands do.