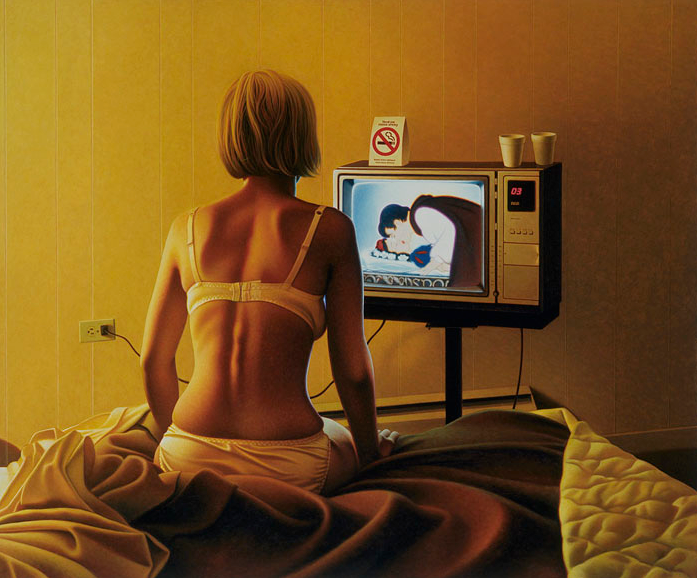 We've featured Andrew Valko's work before and we have to say, each and every one of his series is a revelation of skills and imagination.
As found on Valko's website, Tom Smart has written a few words that couldn't describe better the imagery and technique of the brilliant artist, "Andrew Valko's world is bathed in a dim half-light of a flickering cathode ray tube illuminating the anonymous rooms and barren hearts of their occupants. His intense style elevates sterile spaces beyond the predictable and achieves an astonishing verisimilitude with a quality of languid disengagement. Looking at his paintings is like running your fingers along the blade of a Henckels knife thinking it to be the crease in your pants."
In his series of nude paintings Valko discusses a few important issues. The artist becomes an observer of how technology and other distractions separate us from or bring us closer (?) to our partners. His characters, are people like you and me, people with anxieties and troubles and sexual desires, who struggle with lovers, lost loves and long distance relationships.