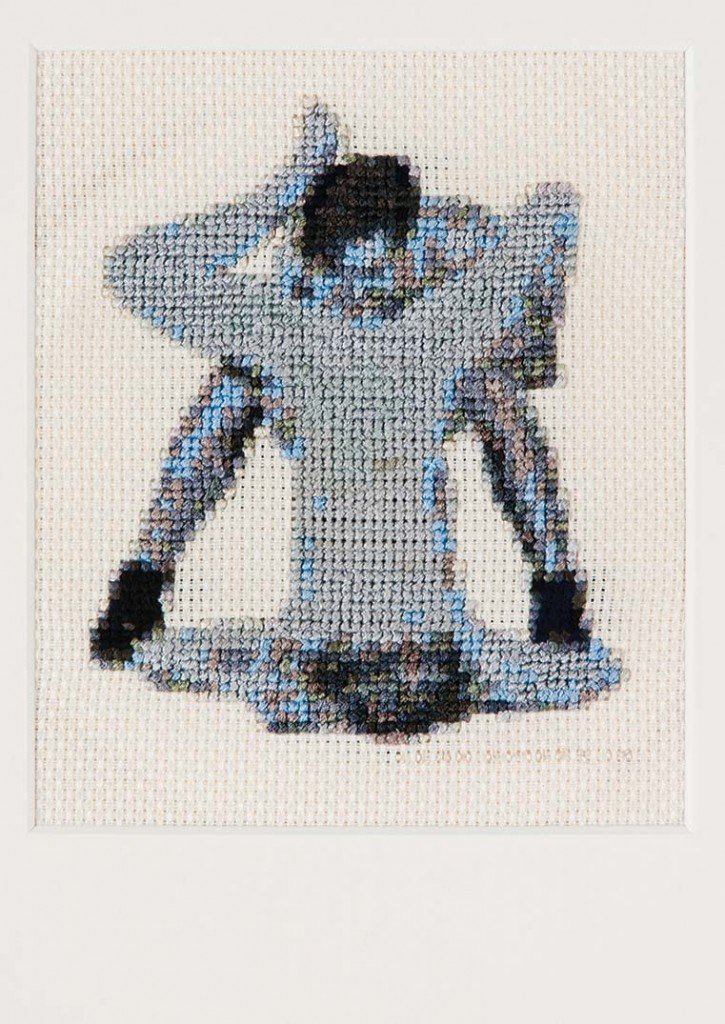 Anna Randal for Art-Sheep
Leah Emery is a Brisbane-based artist who found a creative way to turn spam emails, porn and embroidery into art.
After receiving some explicitly pornographic spam, Emery started becoming drawn to it in an artistic way. When she started experimenting with cross stitching, she thought of combining the two and create a series of NSFW handmade works. Offering a vintage but also pixellated aesthetic, these artworks perfectly mix the domestic, feminine art of needlework and the explicit realm of pornography.
"I just like the idea of contributing to a healthy sexual debate," says Emery. "I think we could all have a much healthier understanding and approach to topics of a sexual nature if we talk about it a little bit more." The artist indeed opens a discussion about sex, a topic so vital for humanity, and the way it is shown in porn movies. As for the audience's perception of the work, its film-real aesthetic in combination to its subject, make it extremely attractive for the viewer, erasing the line between an art viewer and a voyeur.