#12 Agoraphobia

Anna Randal for Art-Sheep
With Animal Problems, Geoffrey Hewer-Candee creates a beautiful illustrated world that has something to say about our problems.
With this illustration series, the artist exposes human problems, but recontextualizes them for animals. Apart from the adorable dialogues and extremely cute illustrations, Hewer-Candee comments on serious social issues like greed, sexual harassment and injustice.
This series is a fine example of how with a little imagination and a good sense of humor an artist can create a beautiful result that also comments on social behavior and human flaws.
#8
#29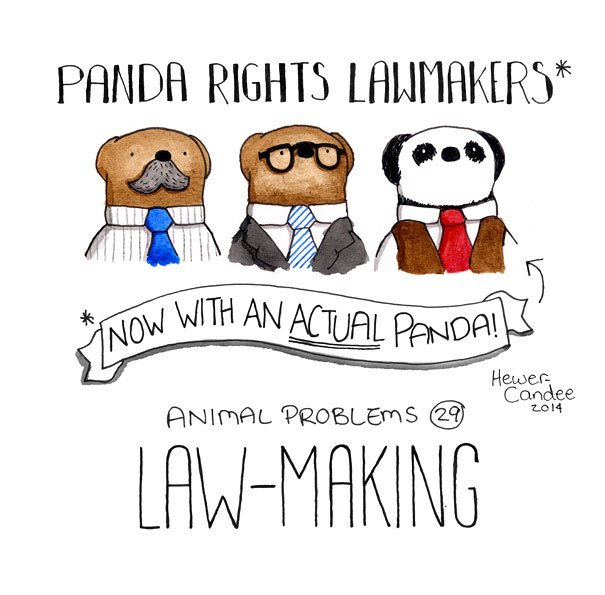 #32
#3
#1

#15
#66
#13
#39
#23
#25
#17
#5