Agape Charmani for Art-Sheep
Coming from a family of well-known architects, Russian artist Gregori Maiofis grew up in an artistic environment that provided him the means and ideas to creatively experiment and explore his own techniques.
His family's influence formed the artist's technique and motivated him into investigating materials, subjects and ways of creating art. Playing with notions of reality and illusion, Maiofis usually blends photography into series of dark, scary collages. The grotesque essence of his work, might remind one of the shady portraiture of the old masters, like Rembrandt, with the use of light and shade highlighting the connection to Baroque art.
Memory and construction play a significant role in the artist's work, as he confuses the viewer as to whether the photographs used in his work, are found or new material. Working with both, Maiofis shapes interesting combinations of irony and derision, leaving his peculiar characters "naked" in front of the voyeuristic eye of the shocked viewer.
His series "Fables" (2000-2002) and "Tarot Decks" (2003-2004) are a perfect example of the Maiofis' dark aesthetic, standing as the epitome of his work's emotional juxtaposition.
Fables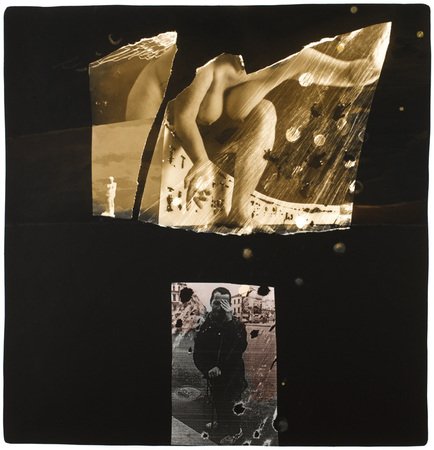 Tarot Decks
Artist and Model (2004)
Proverbs (2005-2010)
Funt at the Piano (2011)