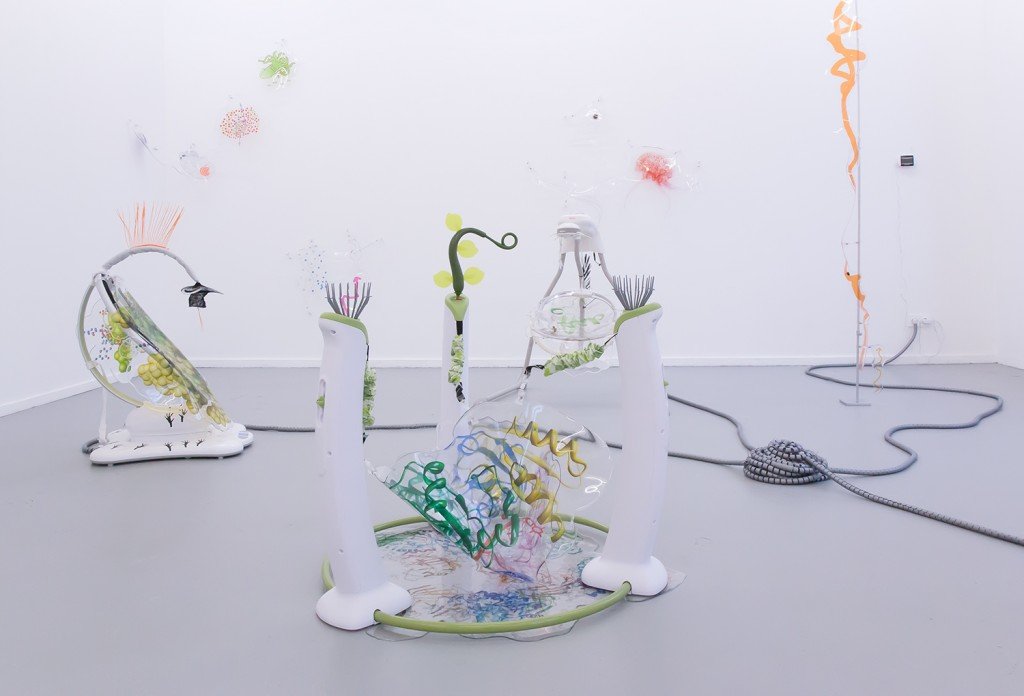 Agape Charmani for Art-Sheep
Katja Novitskova is an Estonian artist, curator and graphic designer, based in Amsterdam.
Known for her large animal cut-outs, digitally printed on aluminum plates, Novitskova is an artist who experiments with large-scale installations and sculptures of found objects and objects she created herself.
In a recent project, Novitskova created a series of works with objects she found in DIY stores, online shops and pharmacies, but didn't really need, hence the title, A DAY IN A LIFE with THINGS I REGRET BUYING. The artist here explores notions of materiality, with her found useful pieces creating artworks of no use. Novitskova's sculptures look like futurist hybrids of baby products, while their movement gives them a feeling of interaction with the visitors and also, each other.
The exhibition space becomes a daycare from the future, making Novitskova the cool headmistress.