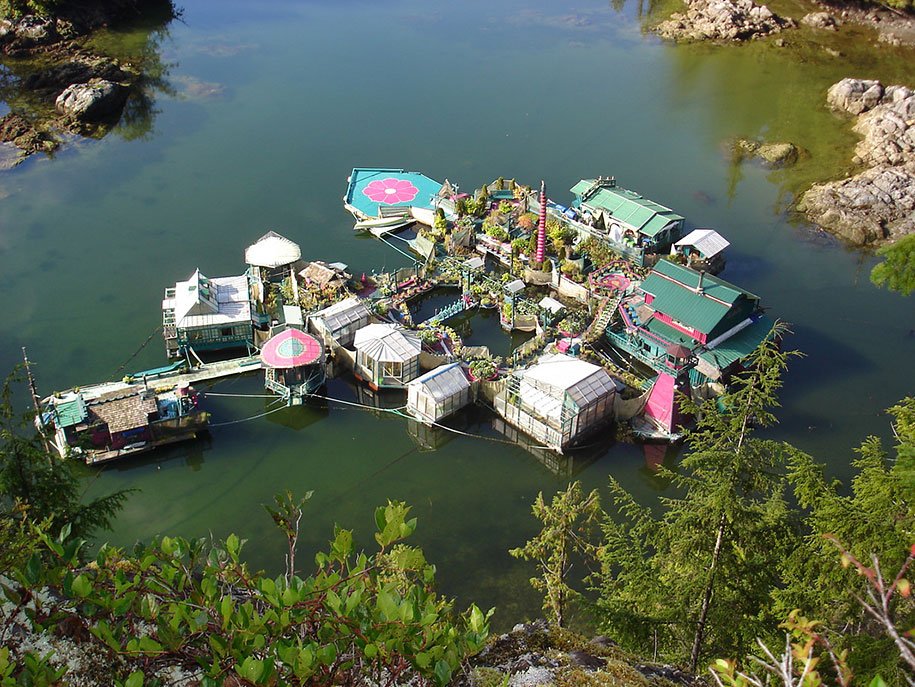 Anna Randal for Art-Sheep
Wayne Adams and Catherine King are a couple from Canada, living -or should we say floating, in British Columbia. And we should probably say floating, as the couple is living in Freedom Cove, their self-sustaining floating complex, northeast of Tofino, B.C.
Their house is operating since 1992 and its 12 floating platforms include, amongst others, five greenhouses, an art gallery and a guest house. Adams and King are not just living the dream, they are -very literally, living off the dream! There are no food containers or drives to the supermarket, as the couple survives off nature. Adams' fishing and King's gardens are proving the couple with food, while they take water from a nearby waterfall during the summer and in the winter they gather rainwater.
It's construction started as an accident, as their inspiration came one winter, when a storm blew down many trees. As Adams explained to The Huffington Post, "we gathered all the wood up, took it to the fellow who owned it, but he said keep it. So we thought, time to start on the home."
King and Adams spend their days peacefully and artistically, as they both follow various art practices, with Adams being a carver and King a musician, a dancer, a writer and a painter.