Bruce Louis for Art-Sheep
Although Harley-Davidson's founders never quite stuck out as bicycle racers or proficient engineers back in the day when they first started out their business, they had a nose for good business opportunities. In 1901, childhood friends William Harley and Arthur Davidson began the construction of single-cylinder 116cc motored pedal bike, which was completed in 1903. After that, several models and other prototypes came along until the company upgraded the model to a 4 horsepower 440cc bike in 1905.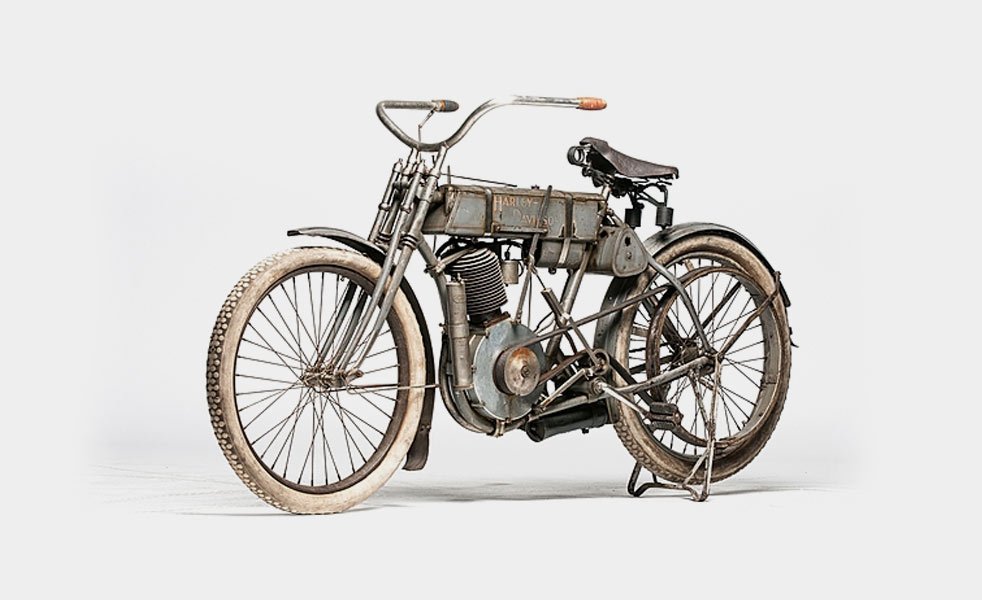 These bikes were called "Strap Tank" because of the way the fuel and oil tanks were hung from the frame. Right now, one of the best preserved "Strap Tank" Harley-Davidsons is on sale at an auction for an astonishing $800,000 to $1,000,000. No. 2037 will be waiting for deep pocket bidders at the Mecum auction which will take place on 20th and 21st March, 2015. With its original paint job and frame kept intact, this "babe" is thought to be one of the best unrestored versions of this model in existence right now.
If you've got the money, you better hurry up.
via coolmaterial