Andy Warhol roller skating
by Maria Sofou
Here's a pretty cool photo-set featuring famous people rollerskating!
Some of the photographs are taken from a wide variety of films with rollerskating themes or scenes such as 1972's Kansas City Bomber and 1968's Funny Girl, with Raquel Welch and Barbra Streisand respectively. However, the photo-set doesn't include only film stars but also famous singers and musicians such as Cher, Sandy West of The Runaways, Grace Jones, Judas Priest and many more.
One thing is for sure – they all rocked their roller skates!
Enjoy:
Richard Pryor, early 80s

Raquel Welch tearing up the derby track in the 1972 film, Kansas City Bomber
Sandy West of The Runaways, Hermosa Beach, 1977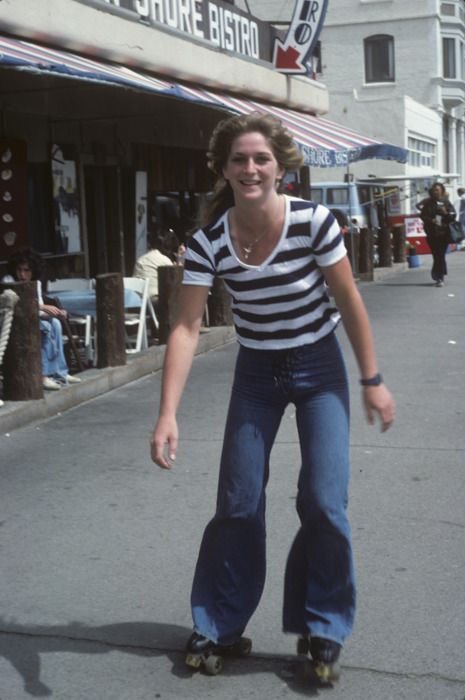 Cary Grant and Marilyn Monroe cutting loose while shooting the 1952 film, Monkey Business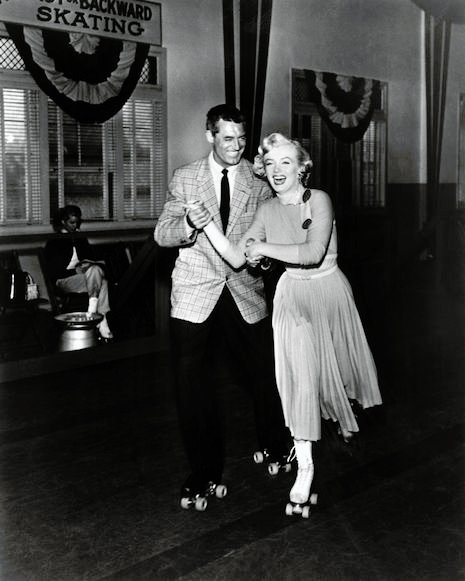 Natalie Wood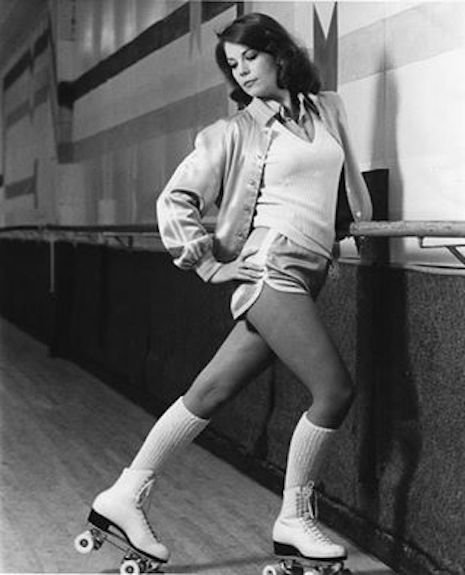 Judy Garland and a 22-year-old Robert Stack on a roller skating date, 1941
Grace Jones roller skating at Compo Beach, 1973
Gene Kelly in Paris shooting the 1974 film, That's Entertainment
Fred Astair and Ginger Rogers from the 1937 film, Shall We Dance
Disco diva Donna Summer and her husband Bruce Sudano

Dorothy Stratten and Hugh Hefner, 1979
David Lee Roth and a friend
Diana Ross, 1970s
Cher, late 70s
Bettie Page and Gus the Gorilla roller skating, mid-1950s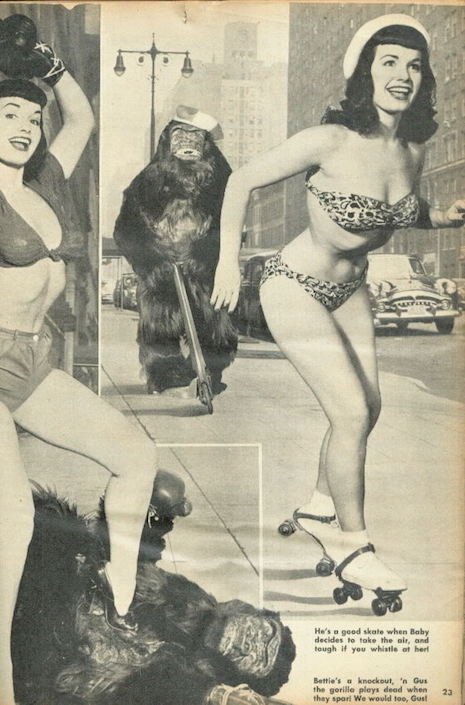 Betty Grable, 1930s
Barbra Streisand (as Fanny Brice) in the 1968 film, Funny Girl
Ann Wilson, Nancy Wilson and Howard Leese backstage at the "Japan Jam" on the island of Enoshima in Japan, 1979
Judas Priest, 1981