67-year-old, topless and more energetic than ever…Ms. Grace Jones.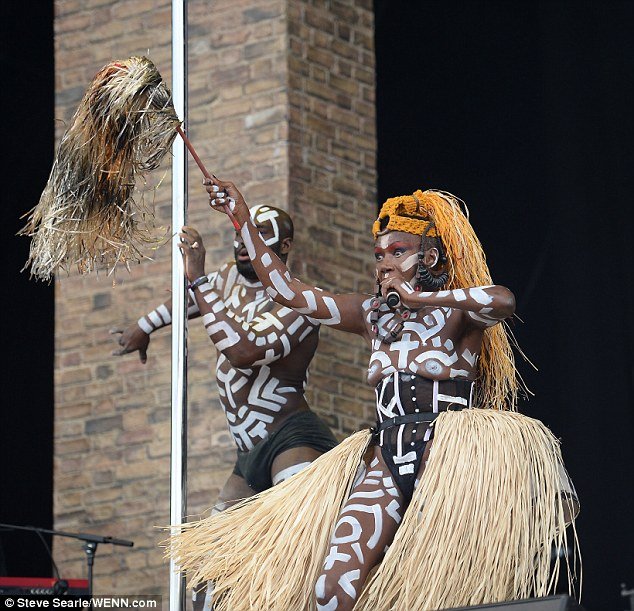 (Visuals: dailymail.co.uk)
While Cher and Willow Smith star together in Marc Jacobs' latest ad campaign in an attempt to support the view that fashion has no age, Grace Jones, 67, makes her own fashion statement at the Parklife Festival. The singer, in tribal clothing and white body paint, entertained a crowd of thousands proving that she's long from stopping her live performances. Her full-of-cultural-references dressing that changed several times during the act, didn't keep the singer from dancing and hoping all around the stage. Masks, hats, traditional costumes, full-body body painting and exceptional make-up mixed with more temporary and Western fashion references such as sunglasses and modern suits, were the main characteristics of her look.
Another fact? The singer opted to embrace her costumes to the fullest, choosing to perform topless at the age of 67, a courageous and applauded decision. Check the images below and, of course, watch the video of this outstanding performance to listen to Grace Jones' bold voice.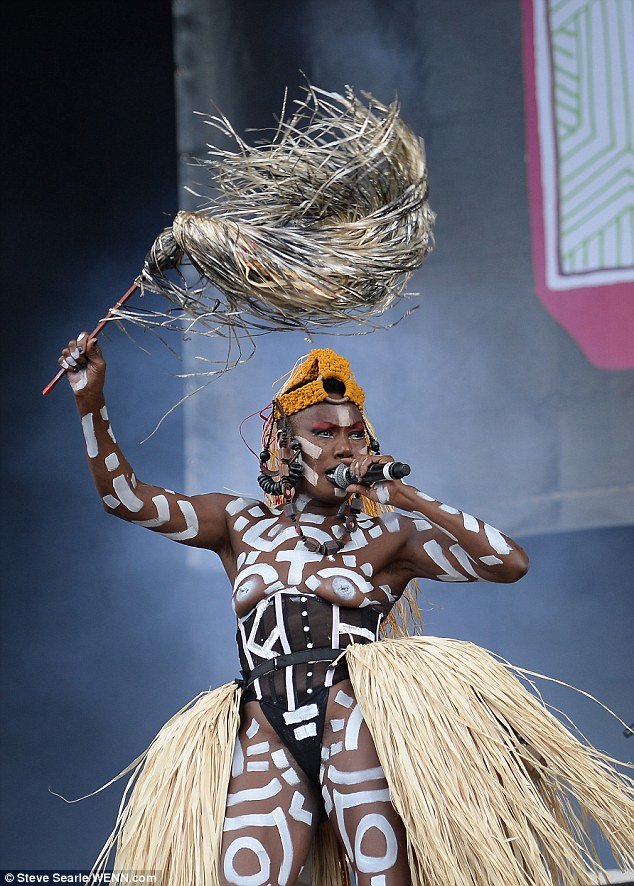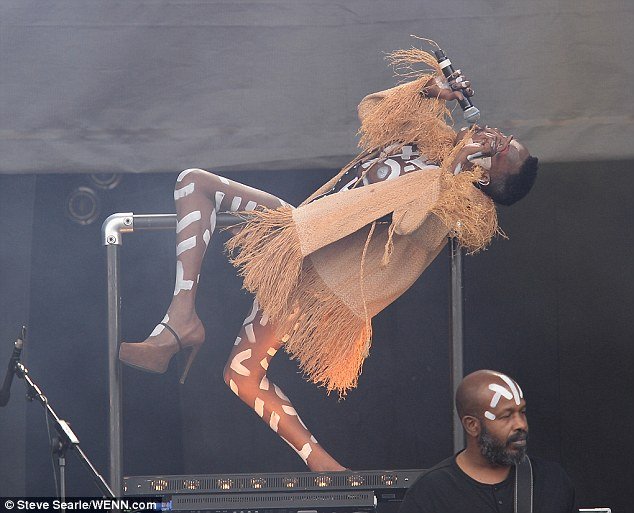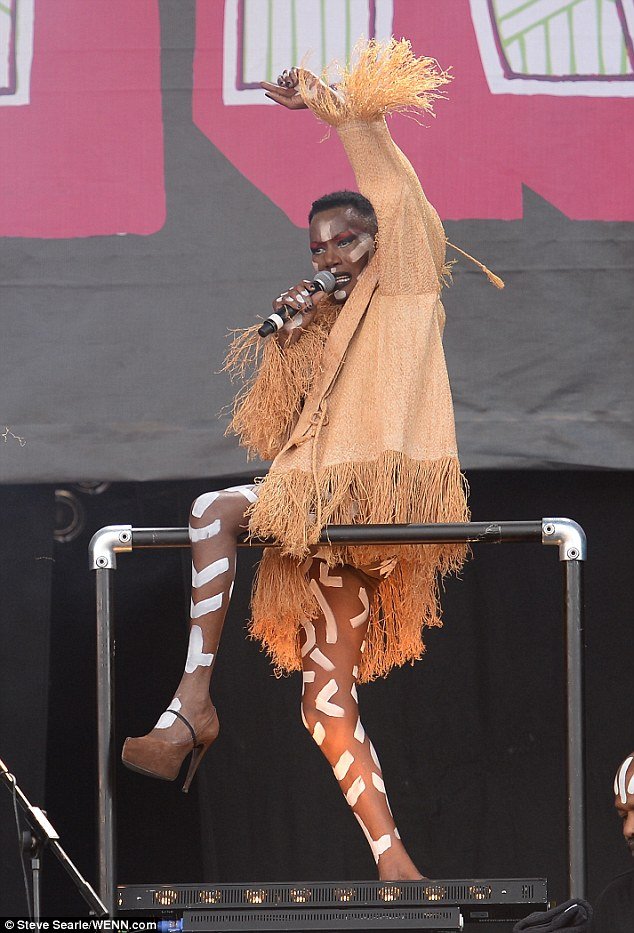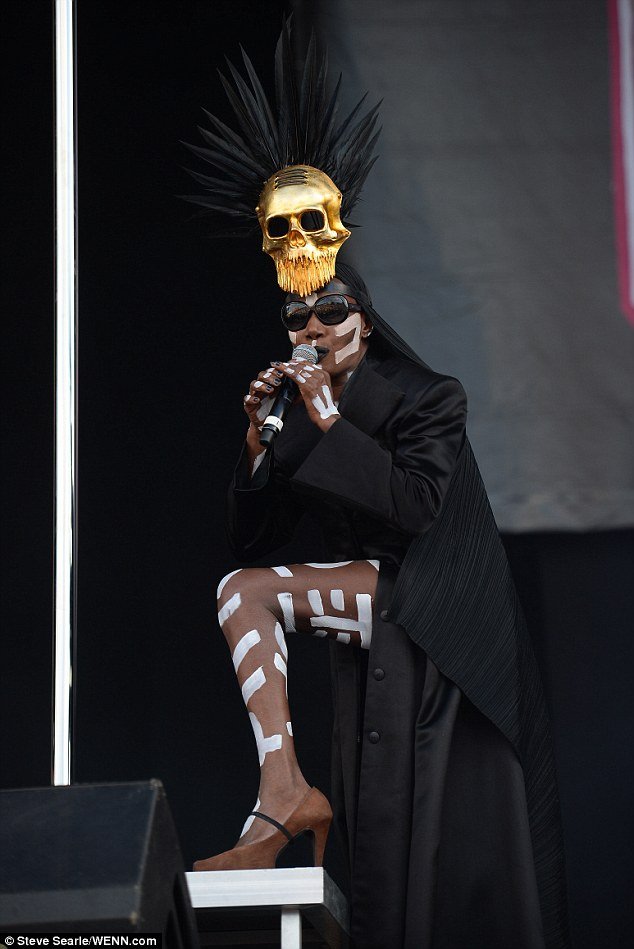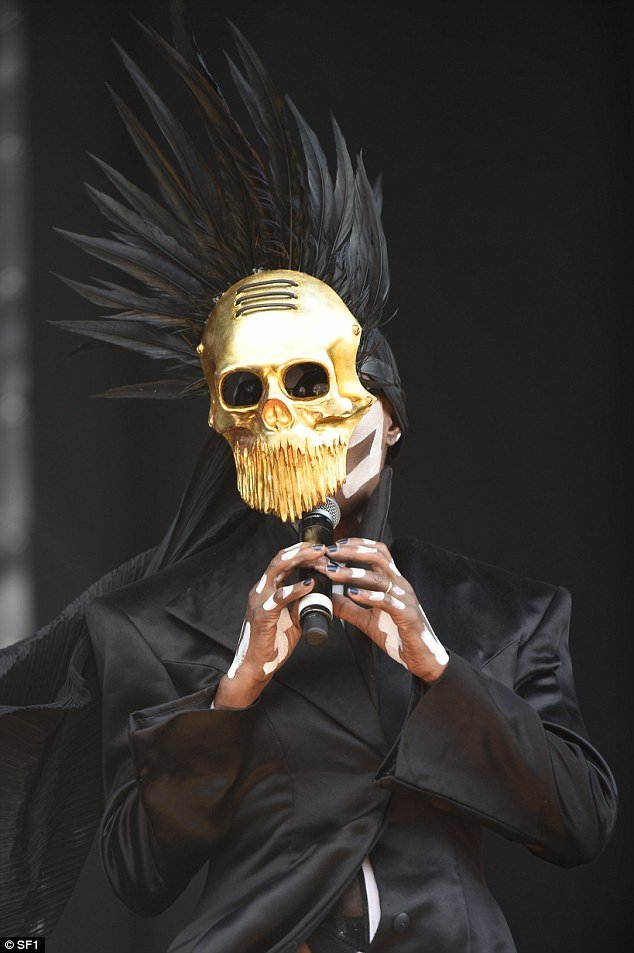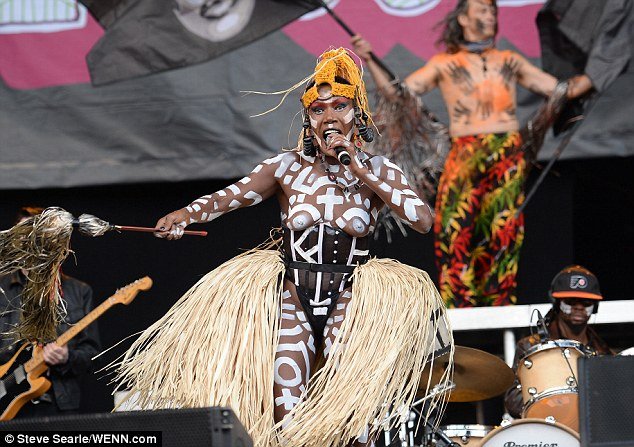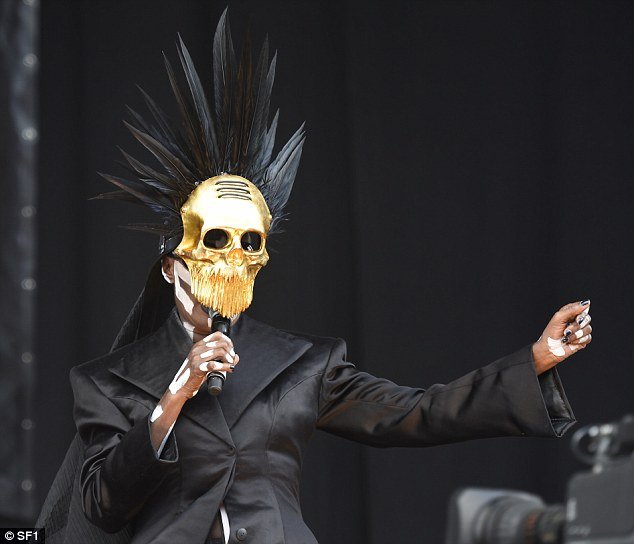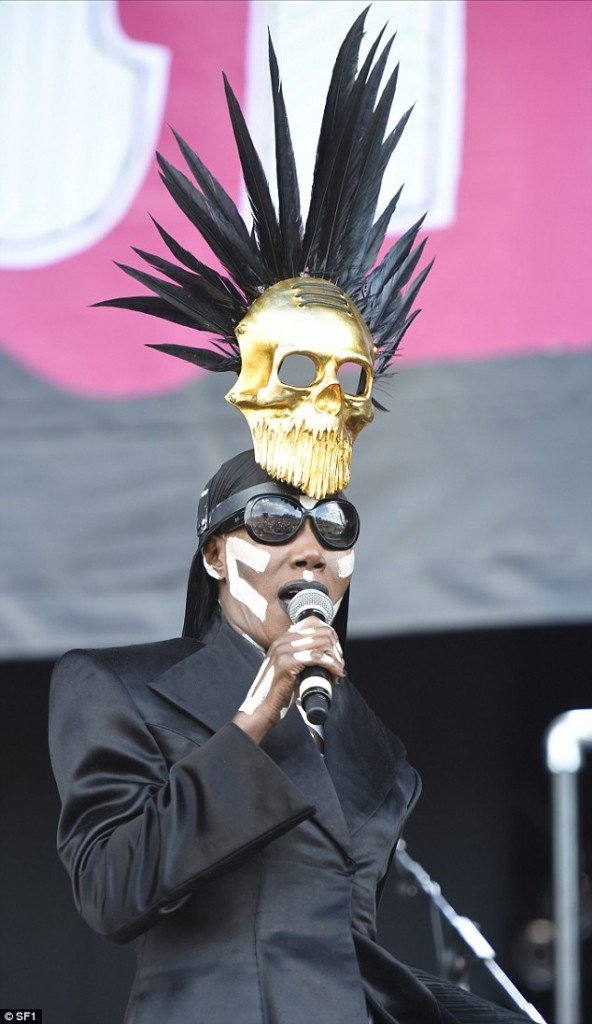 Grace Jones, Parklife Festival:
https://www.youtube.com/watch?v=XLgcYM-5Wdg