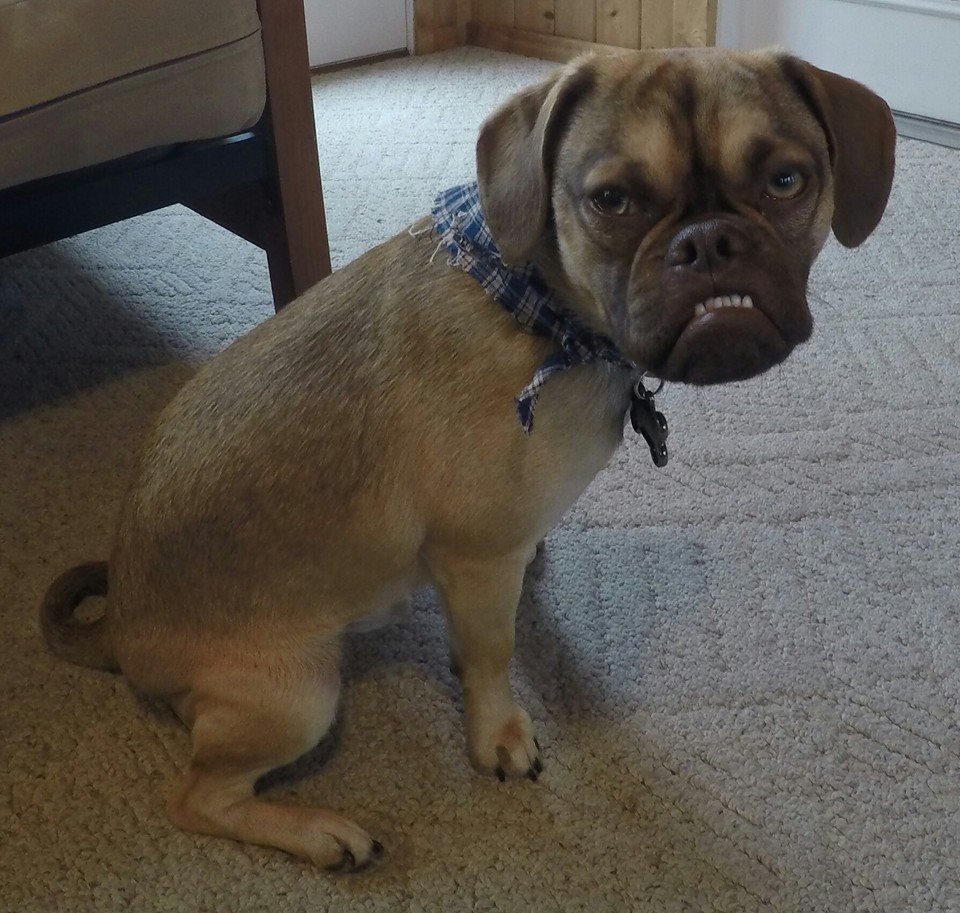 Forget Grumpy Cat! Earl the Grumpy Puppy is the new grumpy in town!
A pup named Earl has stolen the hearts of basically every person on the internet, with his adorable puppy -or should we say grumpy, eyes and frowned face.
The owner of this cute dog is Derek Bloom, and according to mymodernmet, he says that his look is just a result of overbite and wrinkles, and that Earl is actually very friendly towards humans and other dogs.
Allow yourself to melt over and laugh with this adorable fella!