Here are the most colorful streets in Europe
With a little effort and some paint in different colors, some streets and cities became famous for the colorful views they offer.If you are ever traveling to these countries on this list, we recommend making a pit stop to witness these magical and very colorful streets and buildings.
Colmar, France
The capital of central Alsace, situated near Germany and Switzerland between the Vosges and the Rhine, Strasbourg and Mulhouse, the town offers visitors an exciting glimpse of 1000 years of European history.
Happy Rizzi Haus in Braunschweig, Germany
The wackiest building ever built. The house's exteriors are painted graffiti style and it also has a unique urban configuration. 
La Muralla Roja, Spain
The striking colors that cover the outer and inner facades are selected to either contrast with nature or complement its purity.
Burano, Italy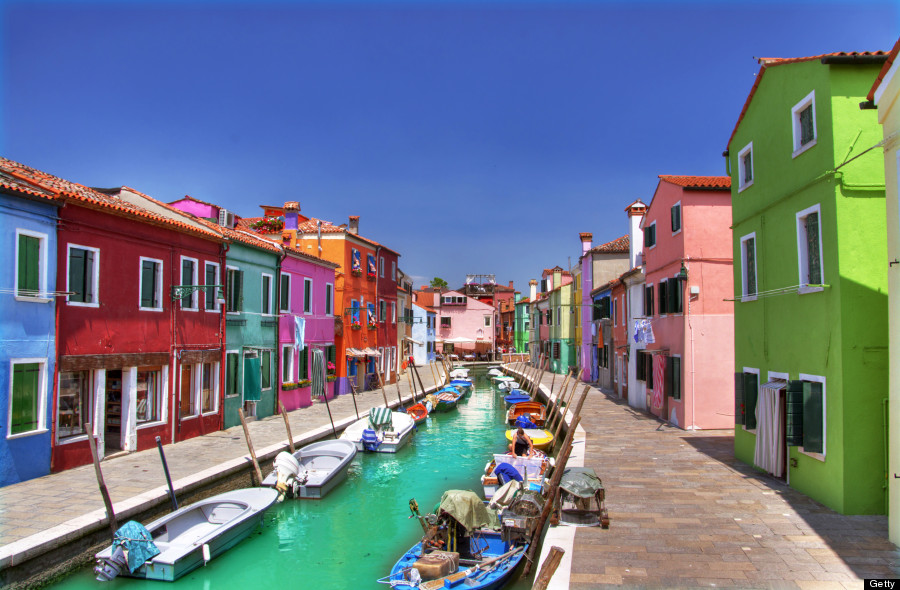 Burano is a little island near Venice in Italy. And it's the most colorful, mediterranean town in Europe . It used to be fisherman island and now are very touristic places.
Stortorget in Stockholm, Sweden
Very famous on Christmas time and for it's Christmas market, the strikingly-painted 17th-century merchants houses is what you will remember of Gamla Stan ( The Old Town).
Nyhavn, Copenhagen
The northern side of Nyhavn is lined by brightly coloured townhouses built with wood, bricks, and plaster. The oldest house, at No. 9, dates from 1681.
Main Square of Poznan, Poland
Poznań's Old Town Square is probably one of the most colourful on the list. The old town squares are a central point usually with a mass of colour and a hive of activity. 
Vernazza, Italy
Vernazza, perhaps the most popular village in the Cinque Terre, along the Ligurian shores of Italy. Most photographed destination due to its natural harbor. And those dreamy colorful houses.
Rue Cremieux in Paris, France
This corner of paradise is a lovely spot for a picture hence why it is called the Most ''Instagrammable'' location in France.
Nova do Carvalho in Lisbon, Portugal
Better known with tourists as Pink Street. Currently it is one of the most famous and favorite nightlife areas of locals, but you will also find tourists there.