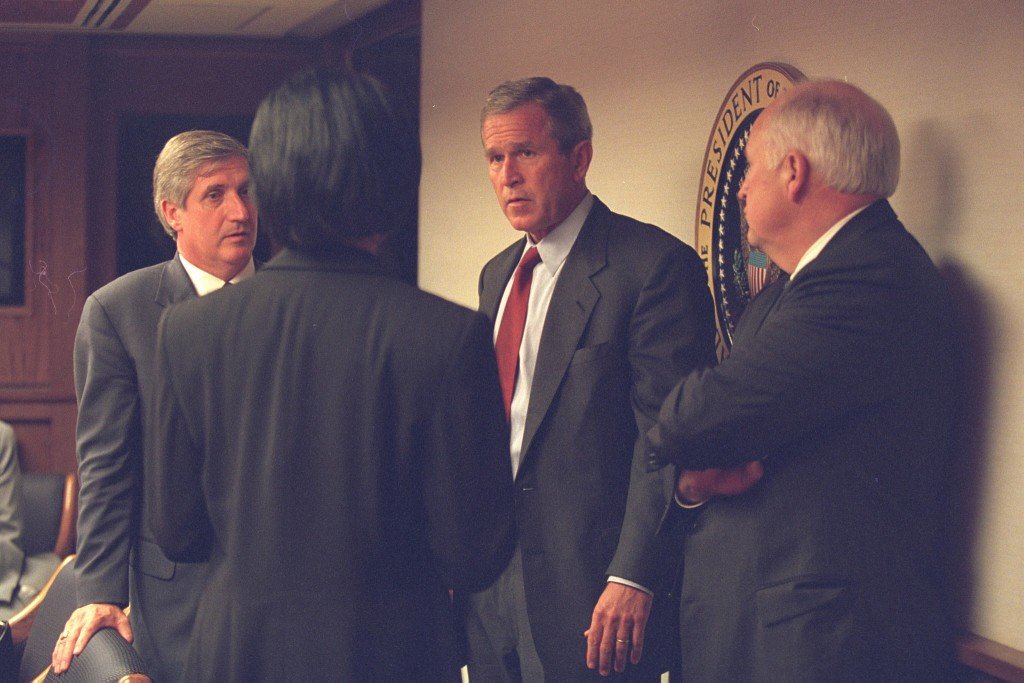 Holly Williams for Art-Sheep
Hundreds of never-before-seen pictures taken by Vice President Dick Cheney's staff photographer were published 14 years after the terrorist attack on the Twin Towers, one of America's darkest days-  September 11, 2001. With most of them taken in the President's Emergency Operations Center, the pictures show many White House officials, notably Secretary of State Colin Powell, National Security Adviser Condoleezza Rice, Vice President Dick Cheney, as well as  former President George Bush, along with first lady Laura Bush, in the intense, dramatic moments after the tragedy at the World Trade Center.
These 365 photos, previously maintained by White House offices, were released after an  a Freedom of Information Act request and have great historical significance, as they reveal the government's situation on the tragic day, as well as previously unknown information, such as Vice President Cheney's location, Camp David, after the execution of the emergency plan.
via usatoday