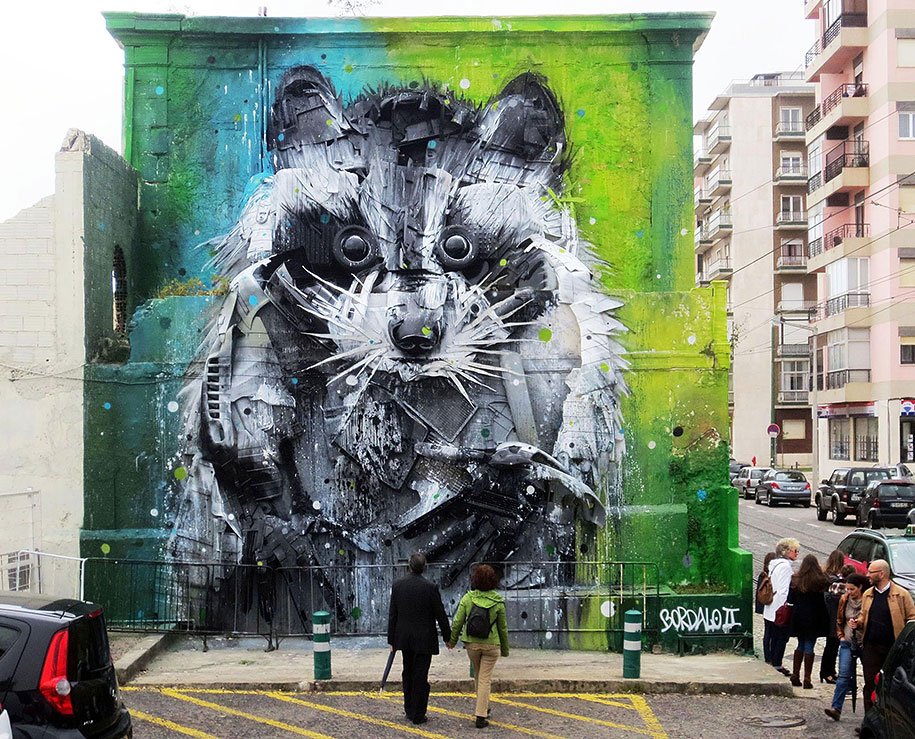 Samuel Masters for Art-Sheep
A lot of people around the world occasionally come up with very creative and clever ideas for recycling and reusing junk and old items: turning bottles into candle holders, crates into trendy nightstands and newspapers into wall coverings. However, a Portuguese street artist has found a way to incorporate his city's waste in his passion and make a strong statement at the same time.
Bordalo II or Artur Bordalo, uses discarded, broken objects to create huge 3D collages on the walls of various buildings in Lisbon. His impressive sculptures, a combination of junk and spray-painting, take  the form of various animals, symbolizing modern consumerist society's destruction of nature and serving as a good way to recycle. Giving life to, otherwise, dull and ordinary parts of the city, Bordalo lights up sad, dreary landscapes with the vivid colors of his beautiful creations.