The combination of shark sculptures and stainless steel meet to create Art in an ironic way since the sharks are created in a way to represent weapons.This masterpiece was made by Christopher Schulz,an artist born and raised in Los Angeles where he is still based in.
---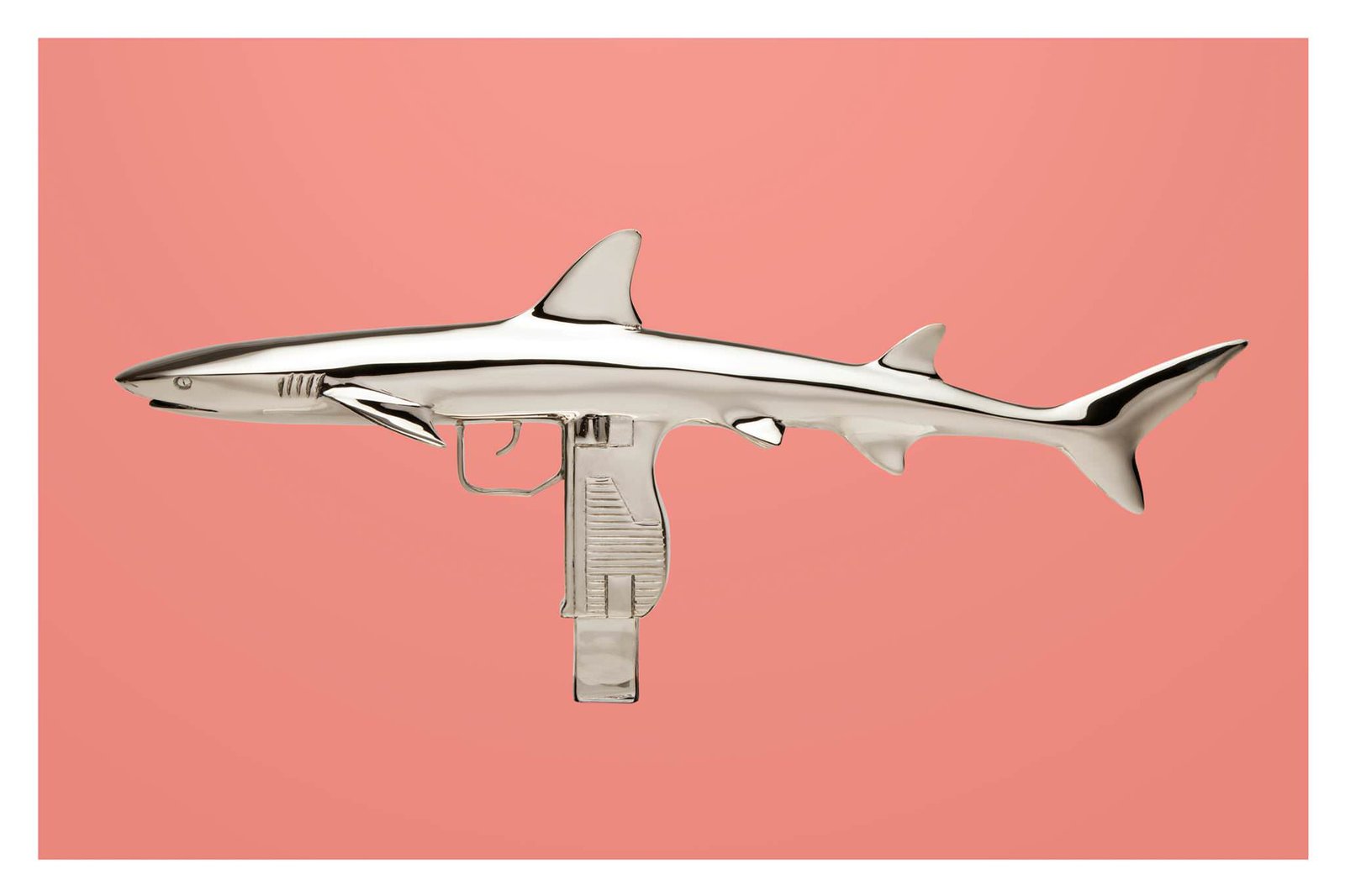 "Most of these subconscious emotions come from misinformation or a prescribed reaction. A reality is that neither one are worthy of such a label as 'killer,' but when the human element is added, unpredictability becomes a threat. See, although sharks are only dangerous on occasion, their demonisation still holds, irrationally almost. The 3D metal sculptures are meant to play on the way fear is often unfairly stirred by the mere sight of particular objects like sharks and guns. "", says Christopher Schulz.
---
We are drawn like magnets to his creations,looking so proud and commanding in their marine-grade stainless steel that they take our breath away.His intent is to awaken and invite emotions and our senses to the maximum.What is interesting to know is that all these sculptures and 2D wall pieces are created with multiple mediums.It is a blend of past and present surroundings he has in order to present the viewers with a sense of familiarity and to engage them in a game of a personal relationship with his creations.
---
His works can be found internationally for over ten years in both private and commercial collections. They have been used for technological and entertainment purposes by colossus such as Art Museum Directors, HBA design group, BP Oil, Transocean and Isuzu.Public settings from Houston TX to Tiachung Taiwan present his works and other places as well, including International Art Fairs from New York and Miami to Palm Springs and Los Angeles.
---