French-born artist Jean Jullien creates colorful, satirical illustrations that aim to comment on today's society.
Jullien's drawings are not only funny but also extremely true: from a group of friends eating lunch with their mobile-phones on their hands to the Statue Of Liberty scrolling down on her touch screen, these illustrations mock our addiction to technology and the consequences it has produced. People sitting next to each other not talking, friends taking photos of the food instead of eating it , a sleepless guy laying next to its operating phone – Jullien's people are all deeply into the need of constant connectivity that leaves them alienated and alone.
The illustrations not only poke fun at people's relationship with technology but also satirically depict scenes of everyday life such as a woman cycling in the gym, having her child put a helmet on for no reason. Scroll down and you will even find a satirical illustration of that famous Oscars 2014 selfie, where Ellen Degeneres's phone has turned into a 20 million dollar bill!
The artist has both Facebook and Instagram accounts where you can follow him.
Enjoy!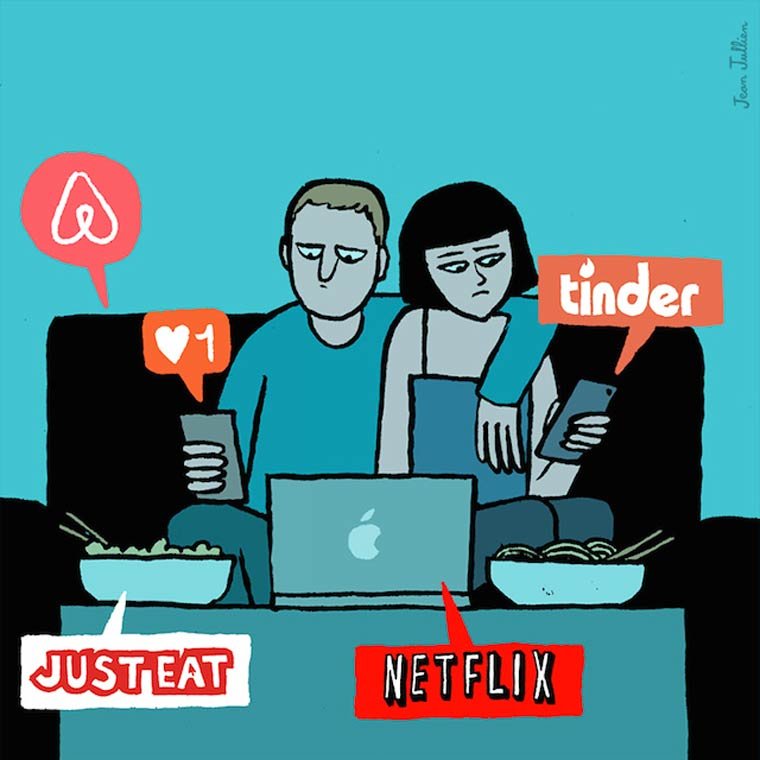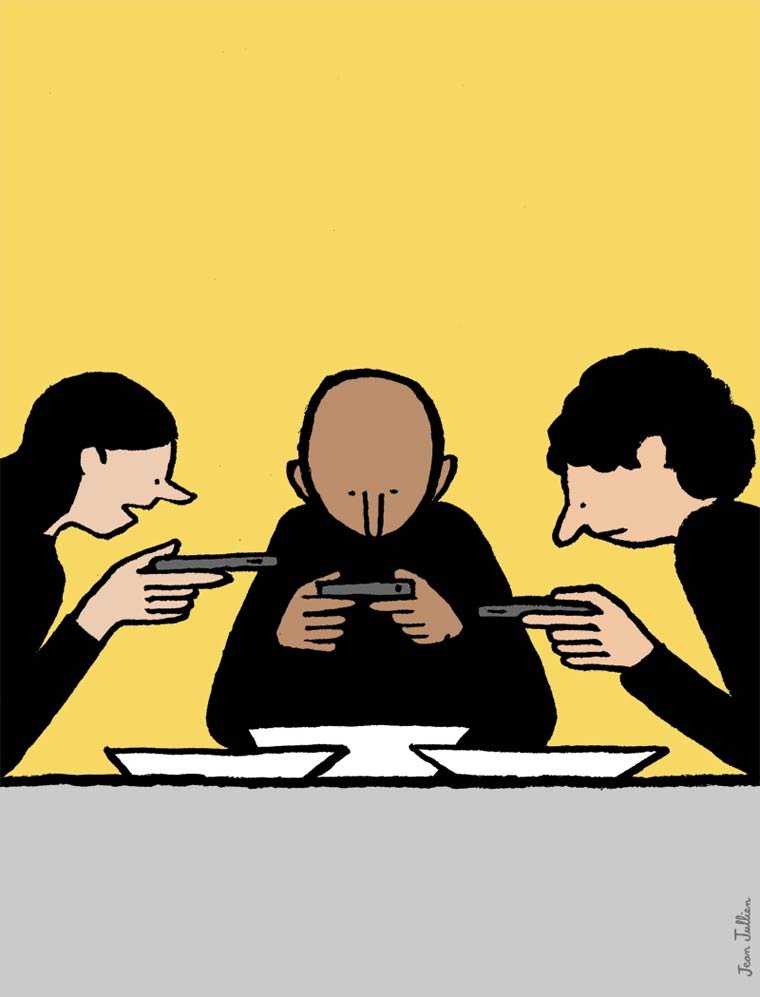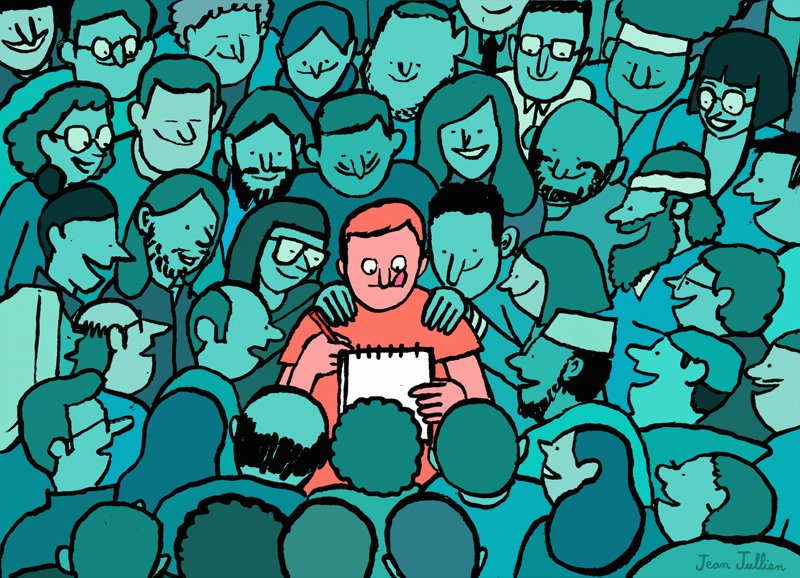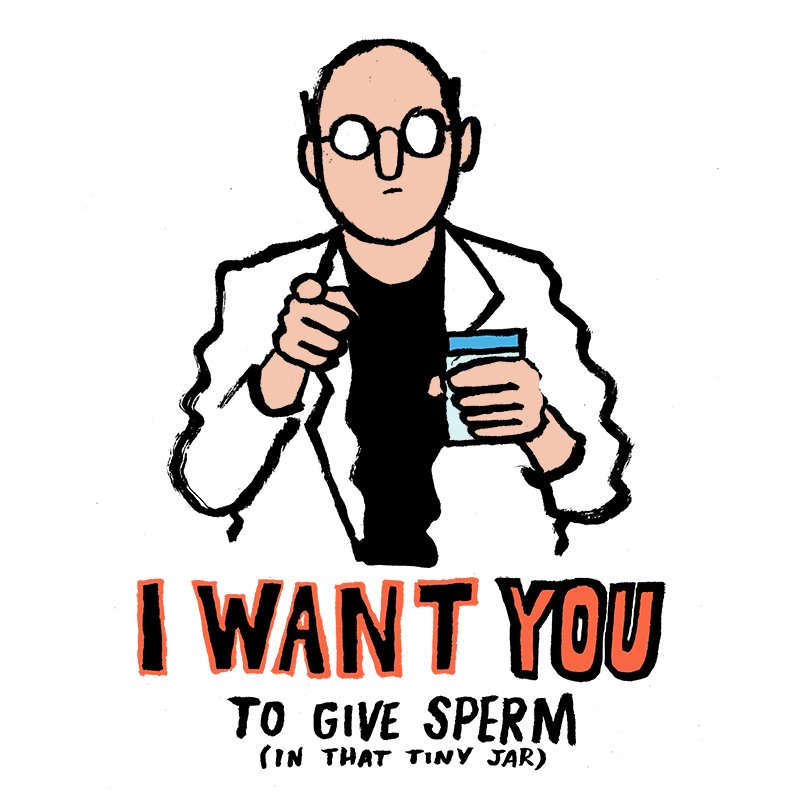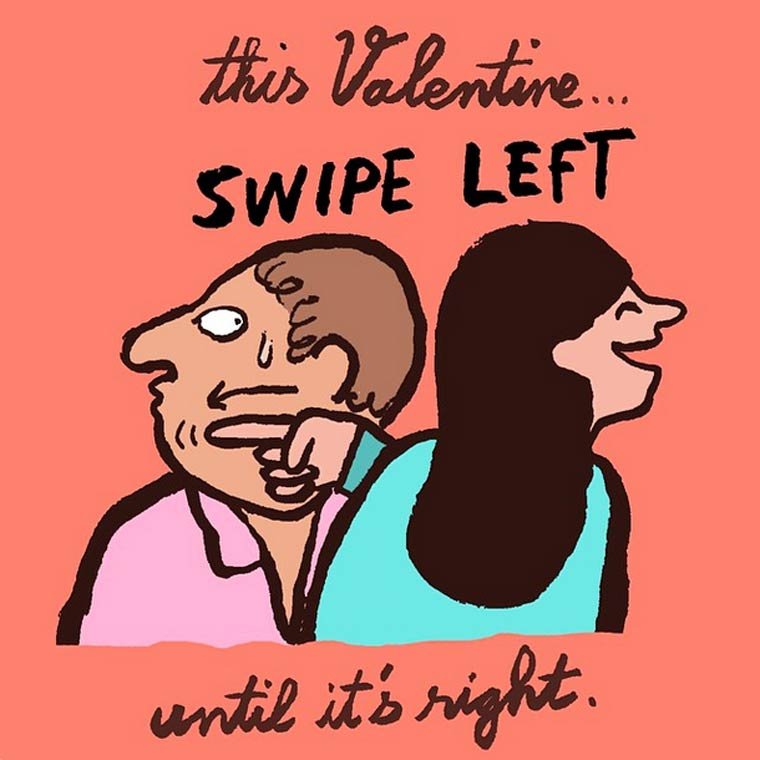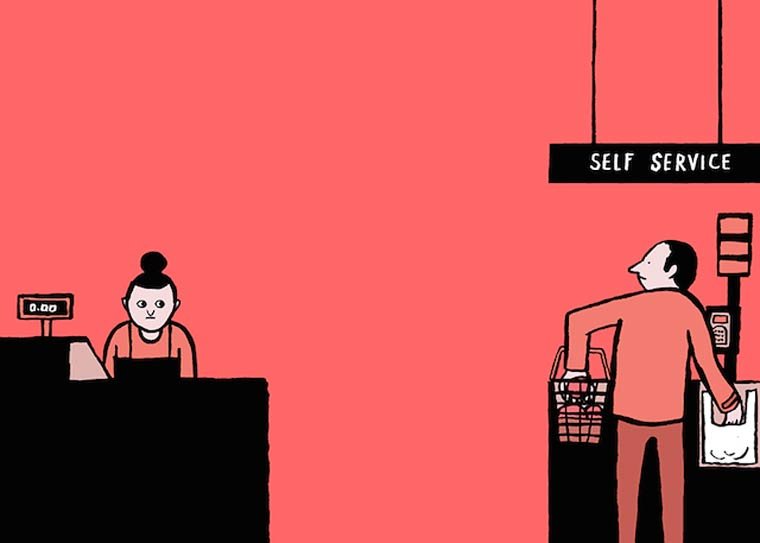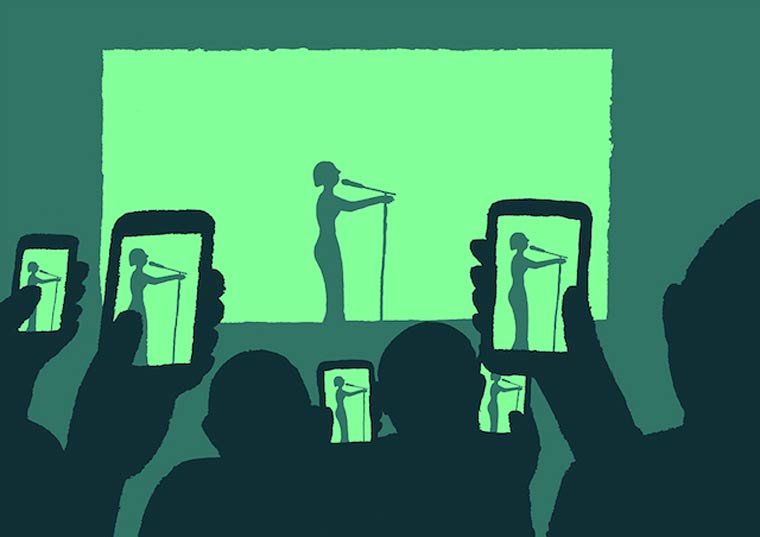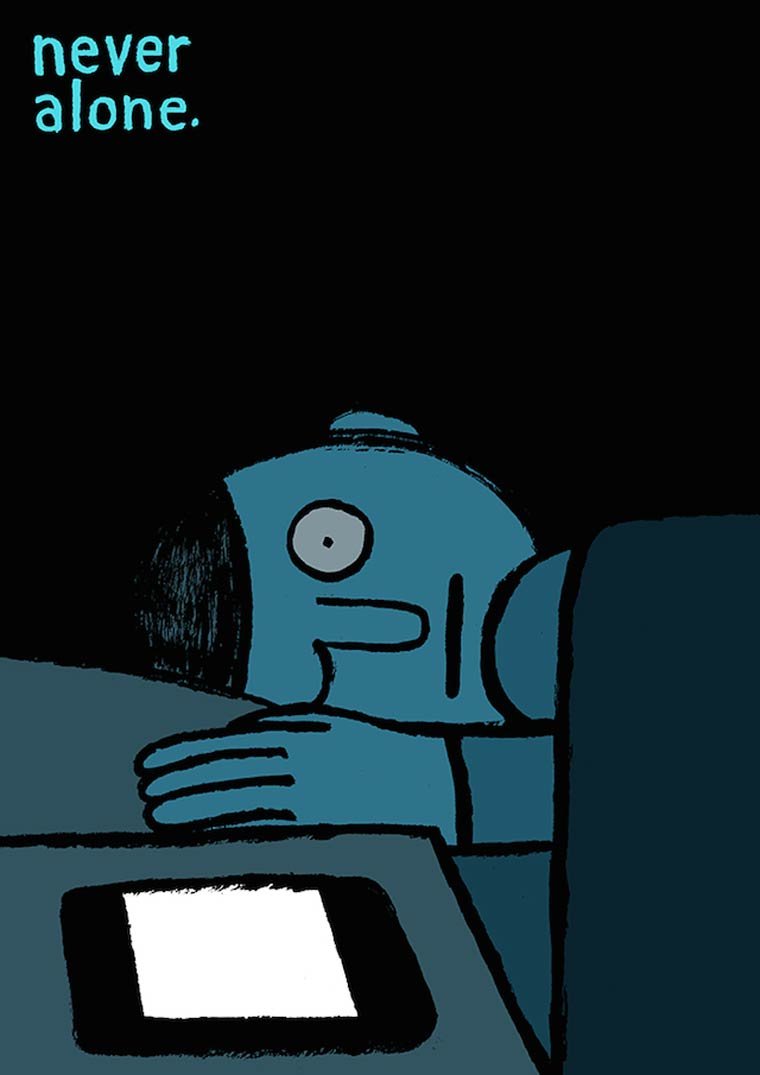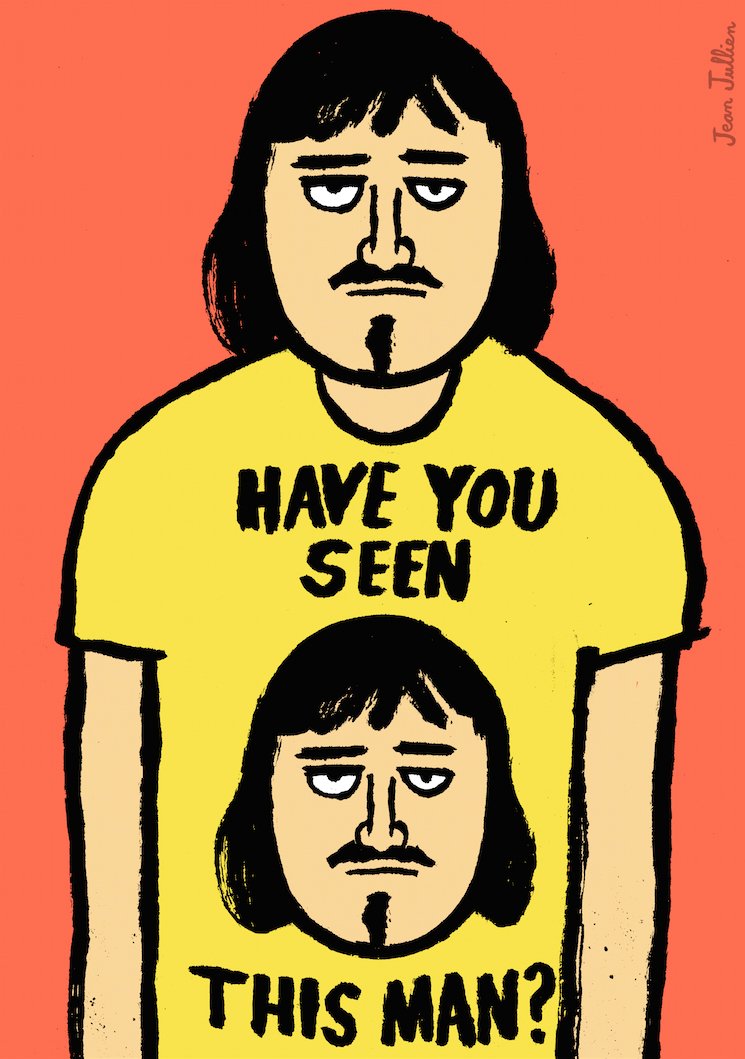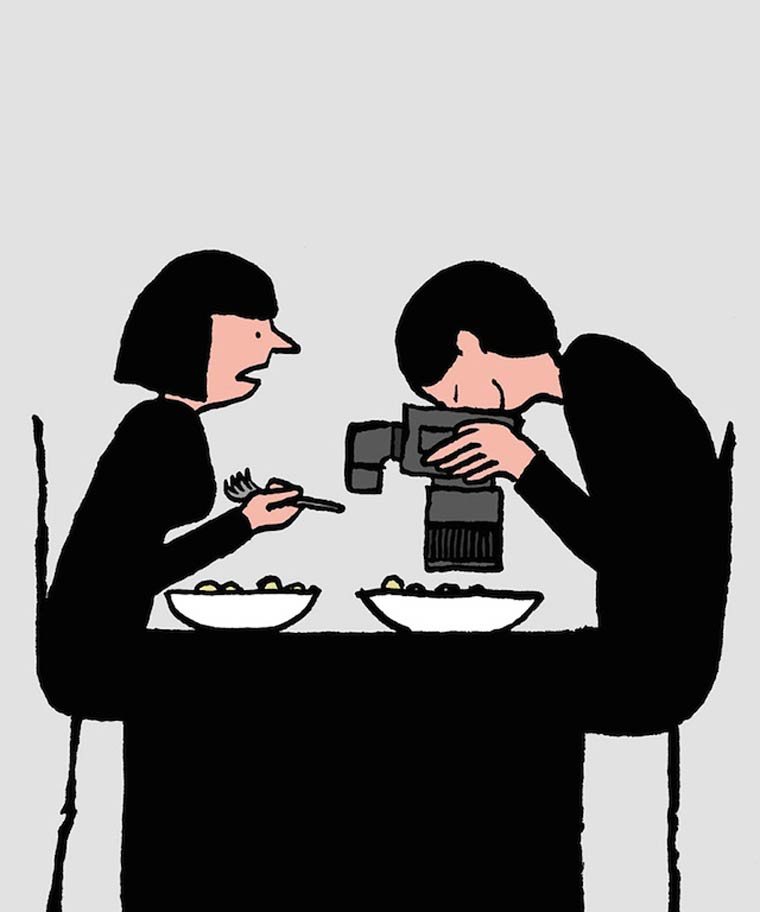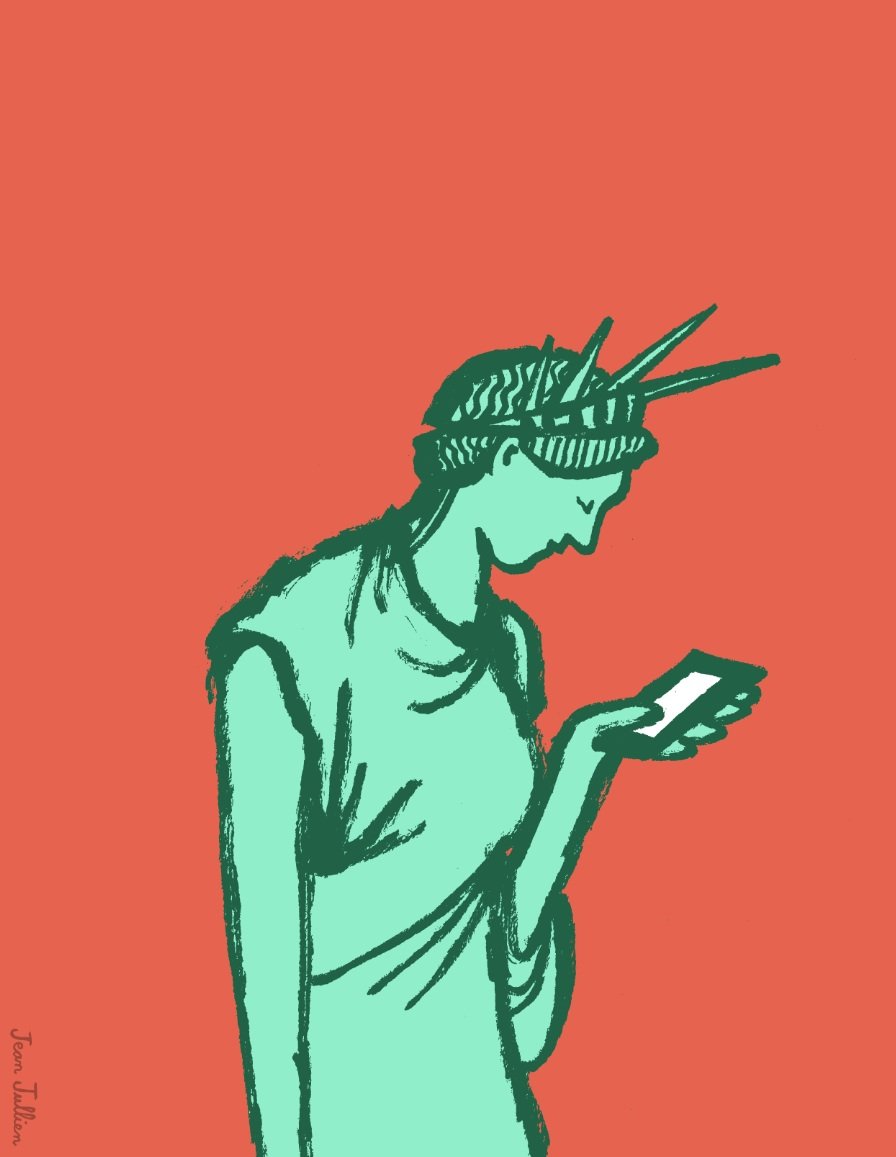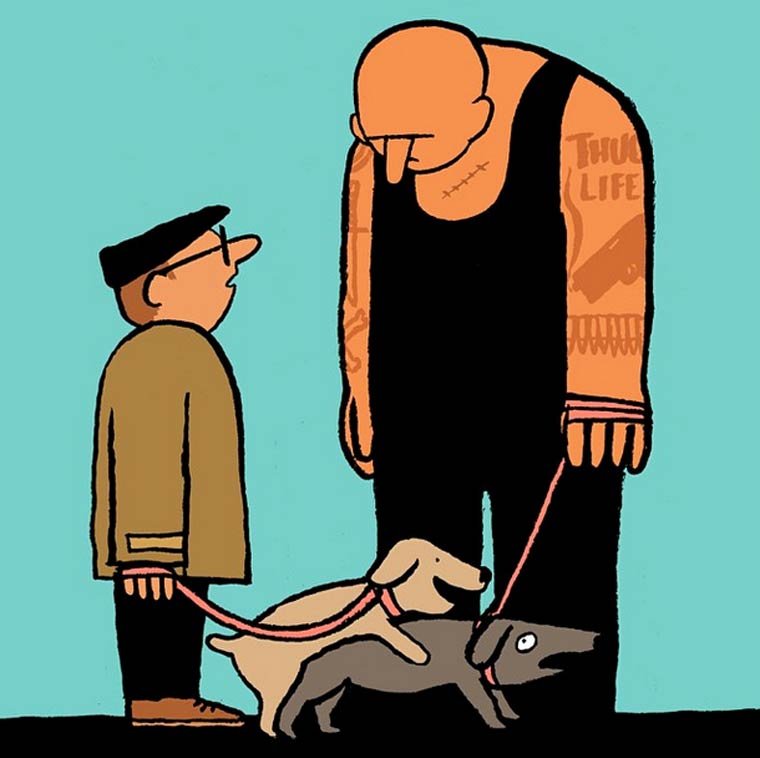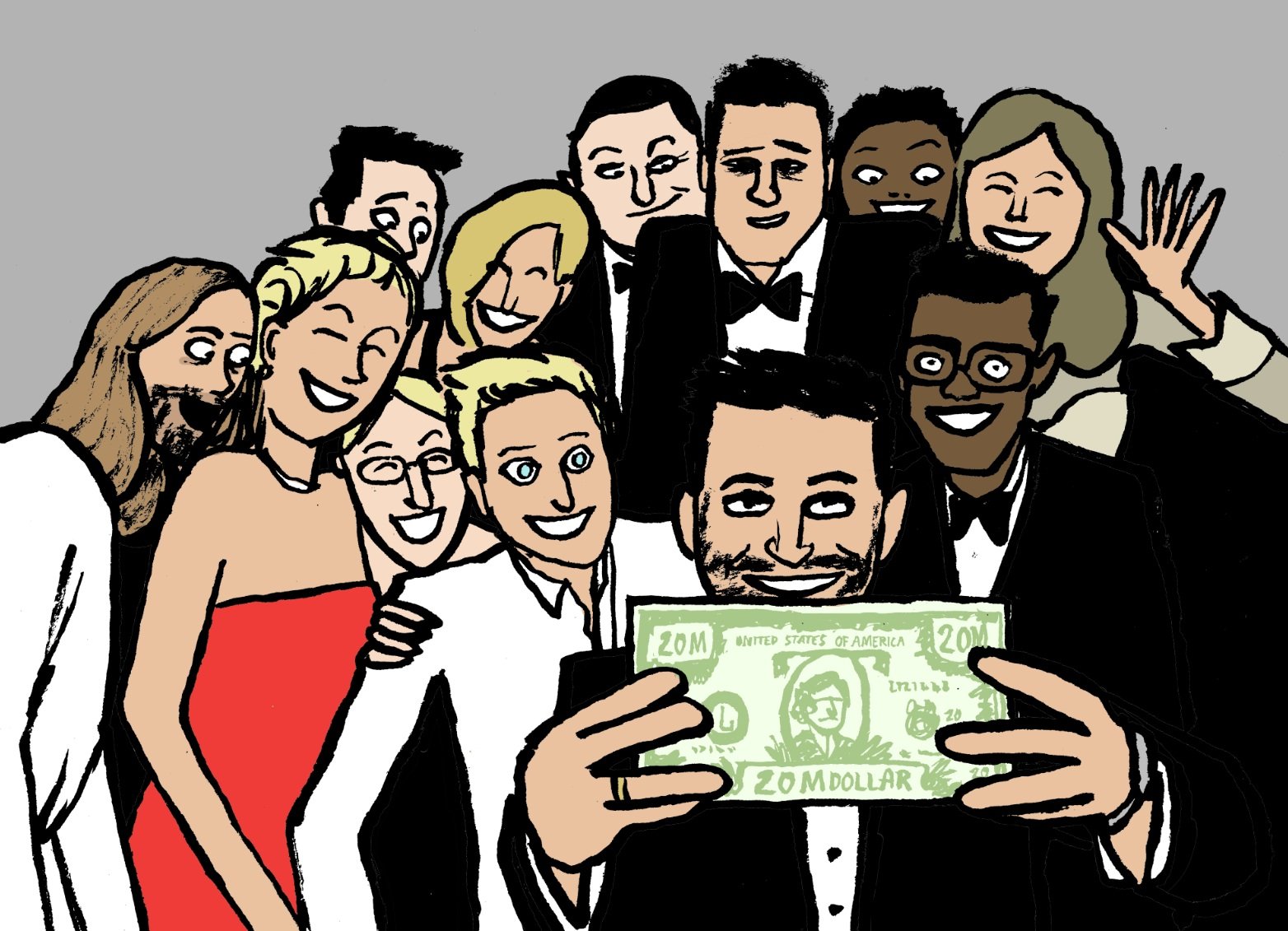 by Maria Sofou