As 'Maison Martin Margiela' quietly became 'Maison Margiela' after John Galliano's arrival, a new short documentary on Martin's work surfaces.
Text: Iliana Deligiorgi
(Visuals via Yoox Group)
'The artist is absent', a short film on Martin Margiela produced by Yoox Group and directed by Alison Chernick is the latest documentary on the legendary designer. Narrated by acclaimed people working in the fashion industry, such as Suzy Menkes, Jean Paul Gaultier and Raf Simons among many others, this short documentary, with a rare footage of early runway shows of Martin Margiela, comes as a reminder of his absence from the industry.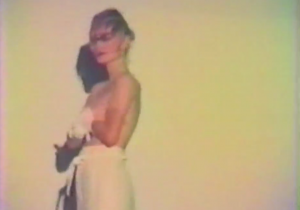 Martin Margiela didn't just create clothes. He shaped his vision by shaping bodies with his designs. His runway shows always different, ahead of time in most occasions, with the faces of the models covered, because the audience had to focus on the clothes, not who's wearing them. No makeup or hairstyle required. Even he is absent himself, absent from the public eye for many years even after his departure from Maison Martin Margiela, simply, because his clothes were so unique that didn't need a persona to support them.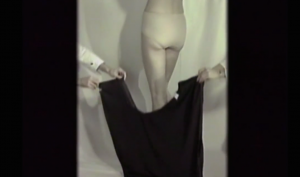 "It's a hard work to do fashion; it's many collections, many seasons. And there comes a point where maybe to protect that work, it's better to stop". – Olivier Saillard.
Enjoy the documentary selected by Tribeca Film Festival, below: