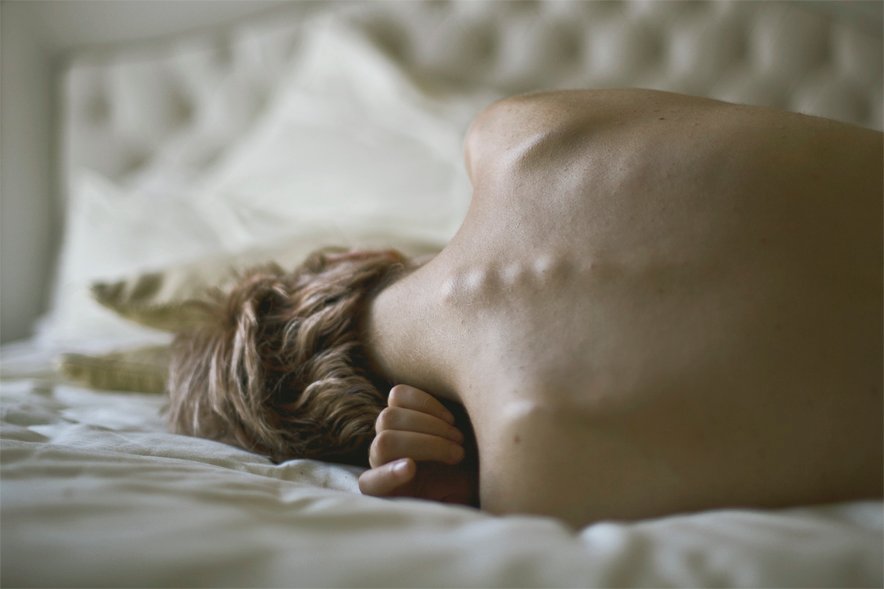 Craig Davies for Art-Sheep
Bologna-based photographer Giuseppe Palmisano's photography, is like a dream of an absurd, erotic world where the bareness of the body meets the surrealism of reality and everyday objects.
His photographs beautifully portray the uniqueness of each of his female subjects, while in his more bold images, the photographer experiments with pillows and books, creating unconventional yet stunning portraits. Using simple items and focusing on his subjects' strong features, Palmisano creates an eerie atmosphere allowing his models to express their feelings.
With the help of an Italian friend, we managed to translate his statement where he expresses his thoughts on himself as an artist and his work, "When I look at myself in the mirror I see an old picture of me. It is like I was alive in the past and I came back from that time, to collect the stories of the people that live in the present and to bring them comfort by telling them that today we live like they used to live in the past. The same love, same pain, same thoughts… for infinity."