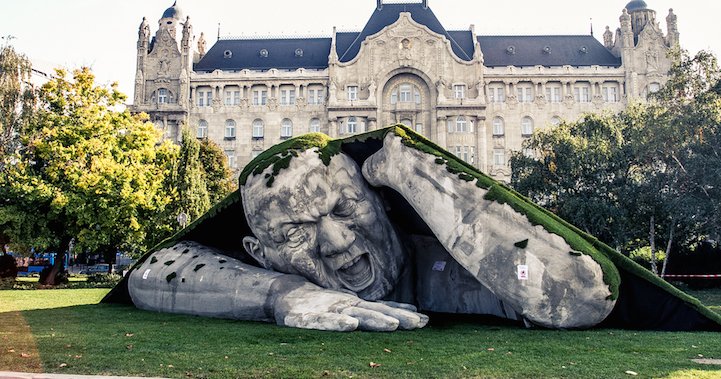 Feltépve – Ripped up is a massive sculpture by Hungarian artist Ervin Loránth Hervé that was temporarily installed in Budapest's Széchenyi Square for the Art Market Budapest art fair that took place during October 2014.
The gigantic sculpture – crafted from polystyrene – is the figure of a huge man emerging from the ground, pulling up the lawn so that he can escape. The giant's face expression is so powerful, that he almost feels alive. Amazing!
The massive artwork was temporarily on display and is no longer in Széchenyi Square.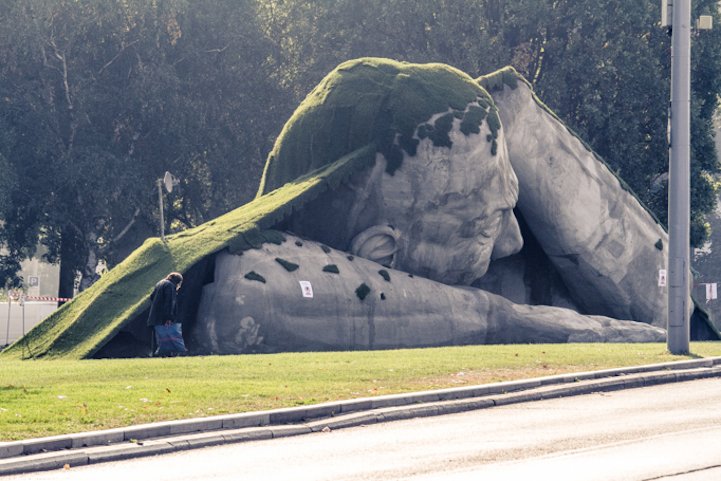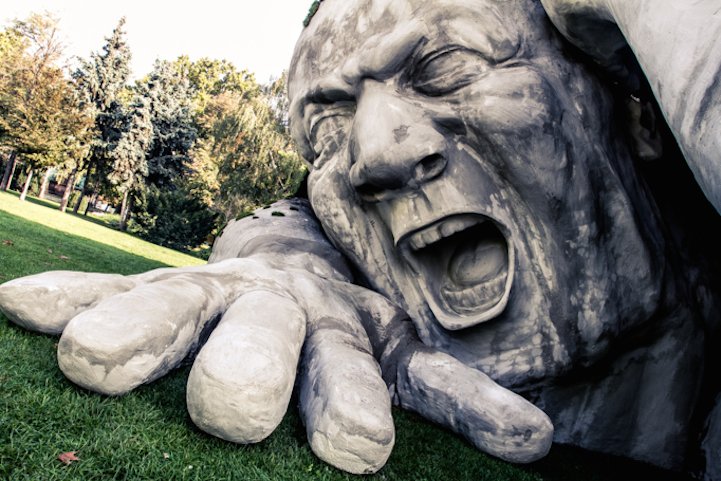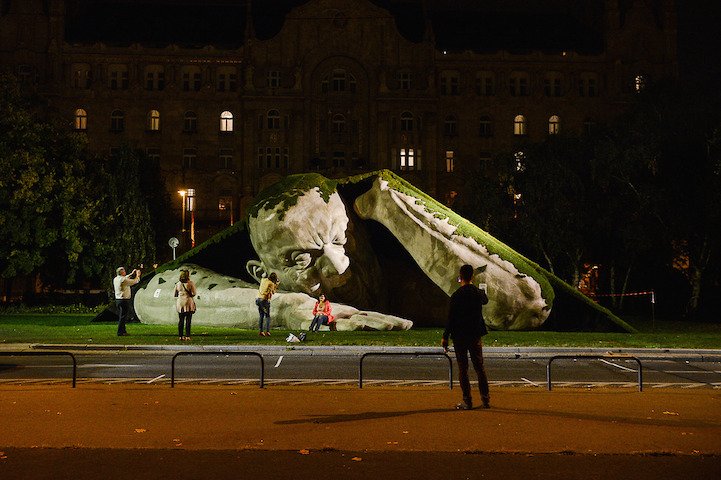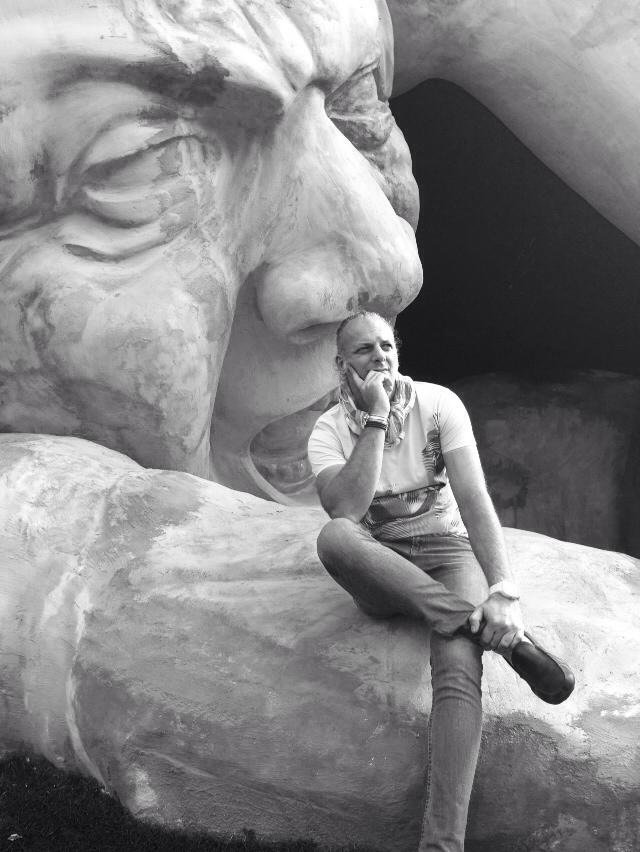 via My Modern Met