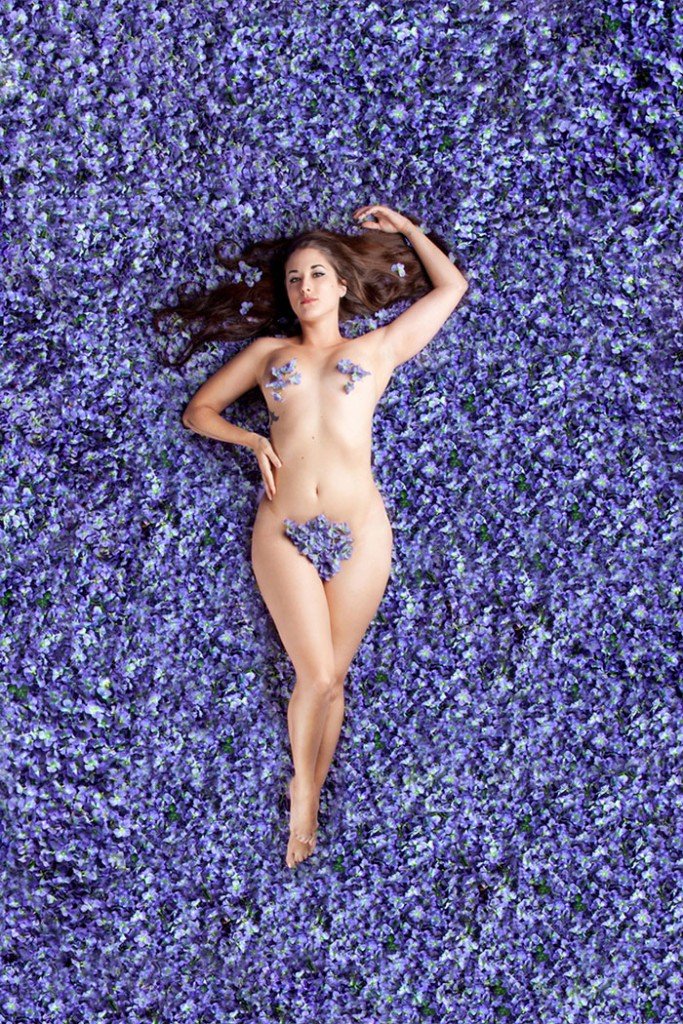 Anna Randal for Art-Sheep
Carey Fruth is a San Francisco-based photographer who redefines "American Beauty" by photographing women of all colors and shapes, laying on beds of purple flower petals.
And of course the photoshoot was inspired by the dream sequence of the 1999 movie of the same name, where the viewer watches Kevin Spacey's fantasy of his inappropriate crush, his daughter's friend.
"By stepping into a fantasy dream girl world and by letting go of that fear, they free themselves up to direct that energy they once wasted on telling themselves that they weren't good enough to elsewhere in their life," Fruth told Huffington Post.