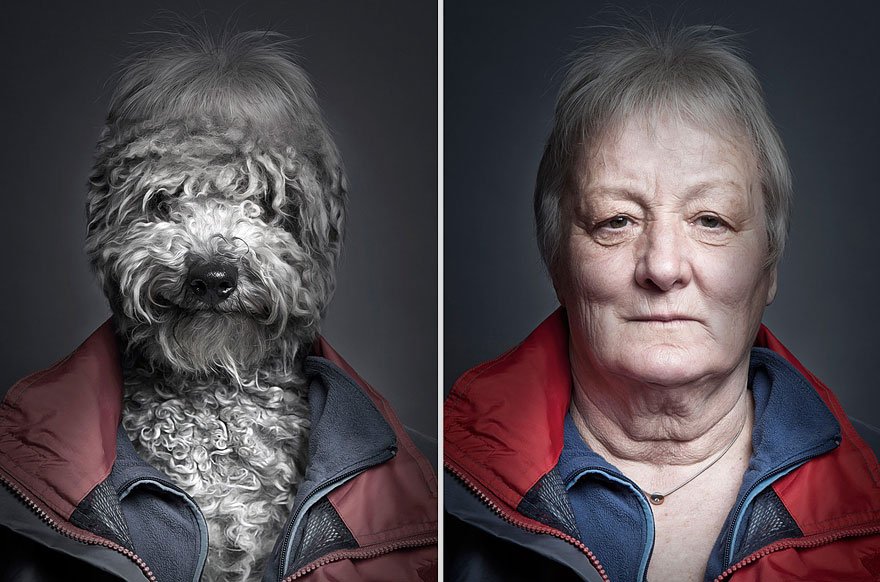 Holly Williams for Art-Sheep
So, if you have watched 101 Dalmatians as children-or as adults, we don't judge here- then you must have seen and naturally loved the scene where Pongo and his owner, Roger are watching at pet-owner duos passing by, looking hilariously similar. What is shown in a rather exaggerated way in the animated film is this special bond that is formed between an animal and its owner and how it is not rarely that we see the aforementioned couples having similar idiosyncrasies.
This special relationship is explored and expressed in a very unique way in Swiss photographer Sebastian Magnani's personal photography projects Underdogs and Undercats.The Zurich-based artist edits photographs of owners and pets, merging them together in a new portrait, containing cats' and dogs' characteristics, along with human hair and bodies. The resulting pictures are a hilarious, yet very interesting amalgamation.