Parabyss: A Nurtured Nature
The Siren of Parabyss is nourished in the bowels of the Earth, stealing the Sun's rays and developing the limbs of its body. Crawling in between the rocky landscape, the newborn's skin grows faster and faster, exploring every single sharp or hidden surface of this den. While the days go by and the Siren has somehow grown up, has to feed itself with flesh, therefore there is nothing better than the males that accidentally reach the shore, stranded by the waves.
The Siren's pray is waiting almost dead, to get devoured. This creature needs to saturate the hunger of its body by seducing the survivors who reach the island. This kind of hunger will only be saturated with the greedily union of the bodies, hidden in between the island's bushes. Parabyss is now filled up with water, sheltering the Siren and its partner while they patiently breed, until this hunger consumes any feeling of romance or companionship between them. The water nymph reveals the shape of its body and eventually its face for the very first time, when finally opens up its eyes, seeing the real death, called life.
Parabyss is an earthly vagina, where a dystopian paradise shelters the frightened males, giving them the freedom to show intimacy with one another. While desire reduces us to weakness, we suddenly realize that the modernity of human relationships grows between a metaphorically yet realistic aspect of hunger, which seems to cannot avoid wear or death. These photographs reflect the greed of human nature in a world that persecutes its creatures through discrimination, forcing them to resort the creation of a habitat of free sexual expression, away from the eyes of disapproval in the cities. The physical landscape becomes an artificial barrier between the world we live in and the world we somehow fantasize about, when dreaming of a refuge that wholly accepts every aspect of sexuality, nature, and nurtured nature.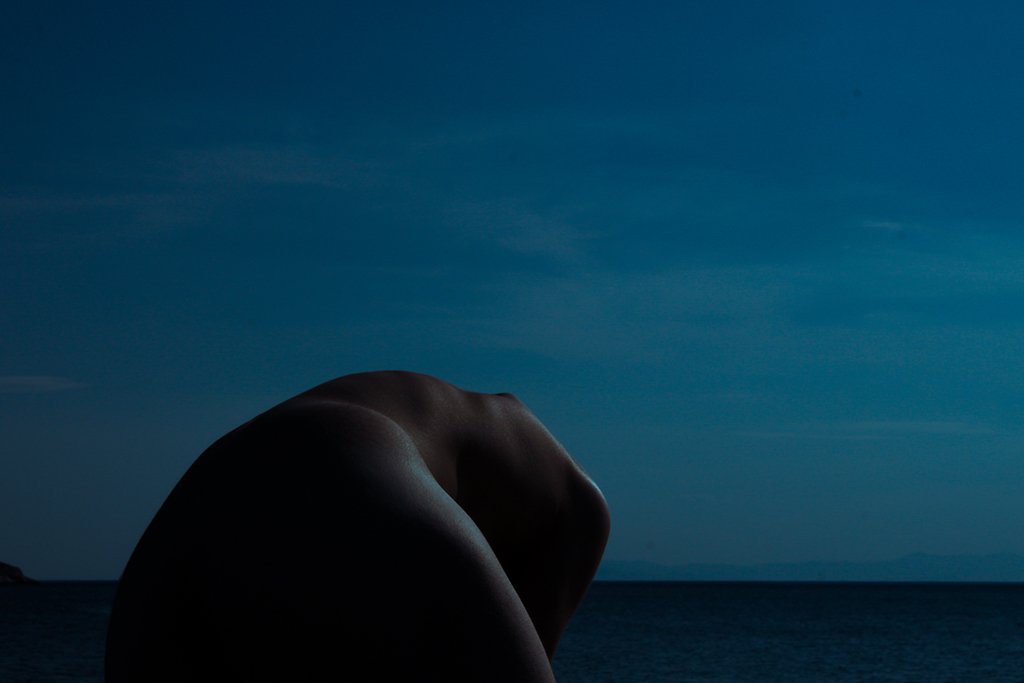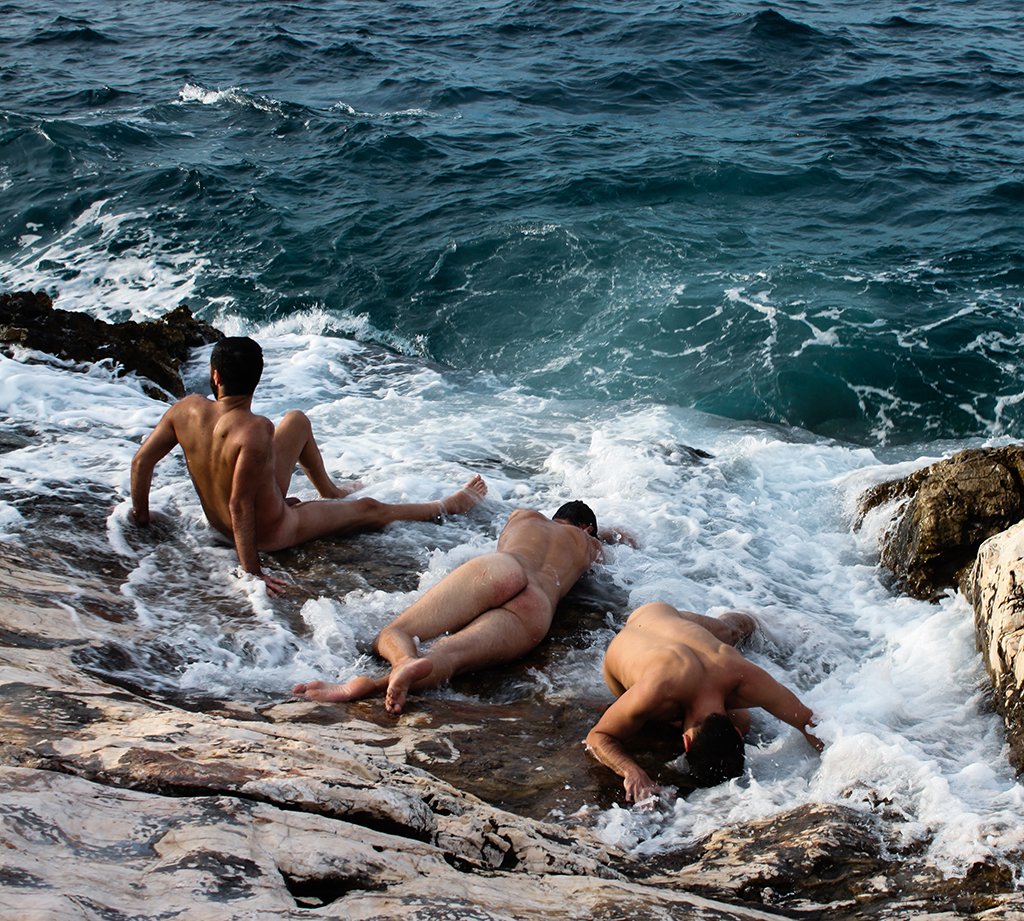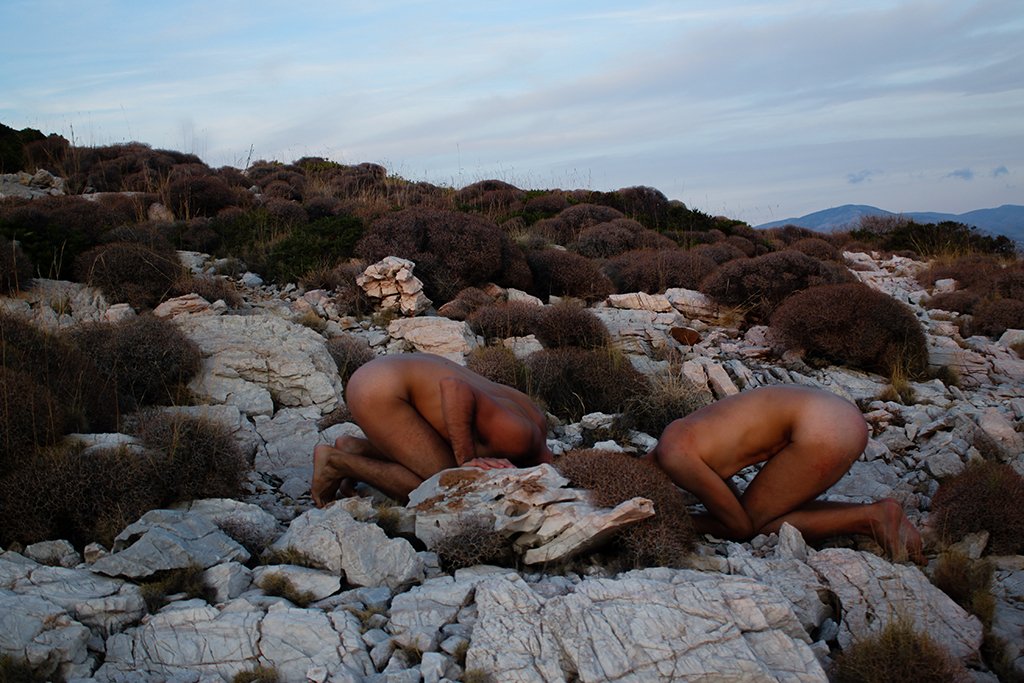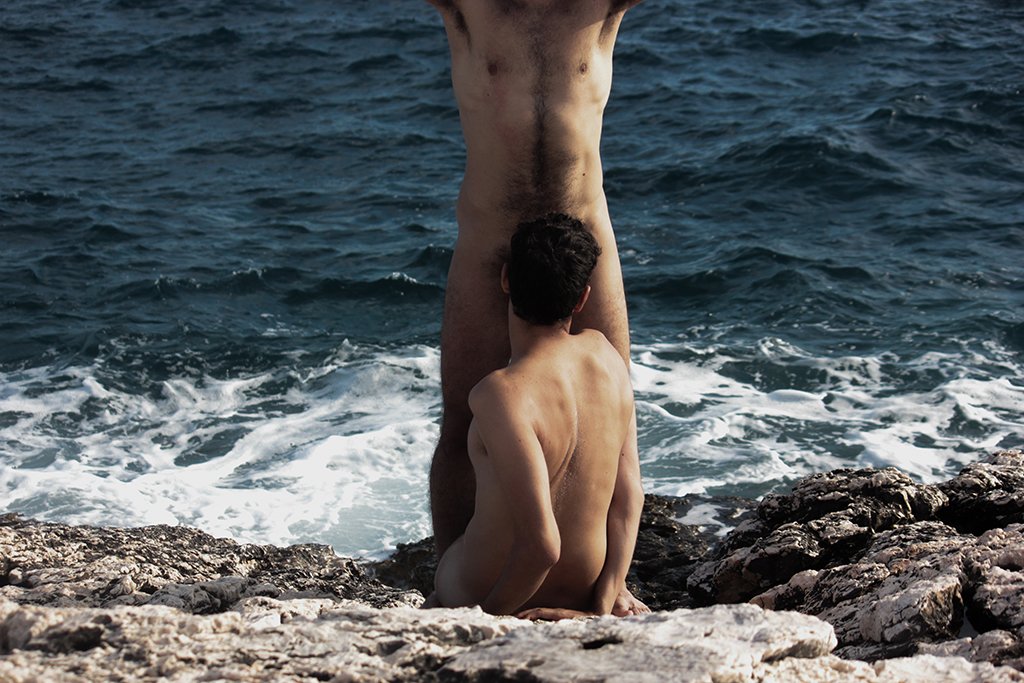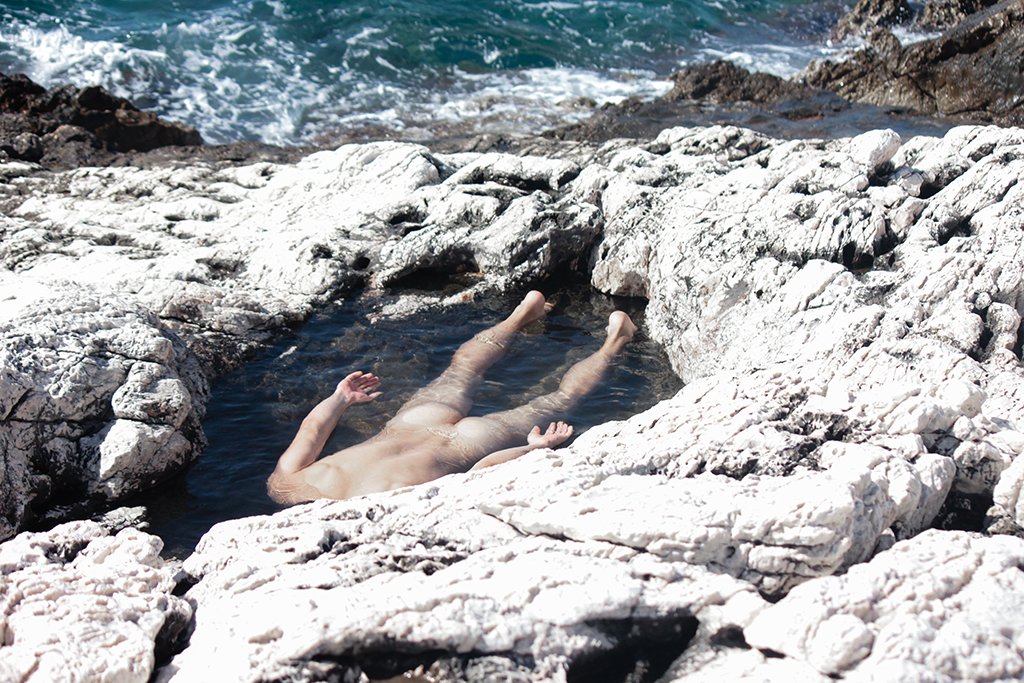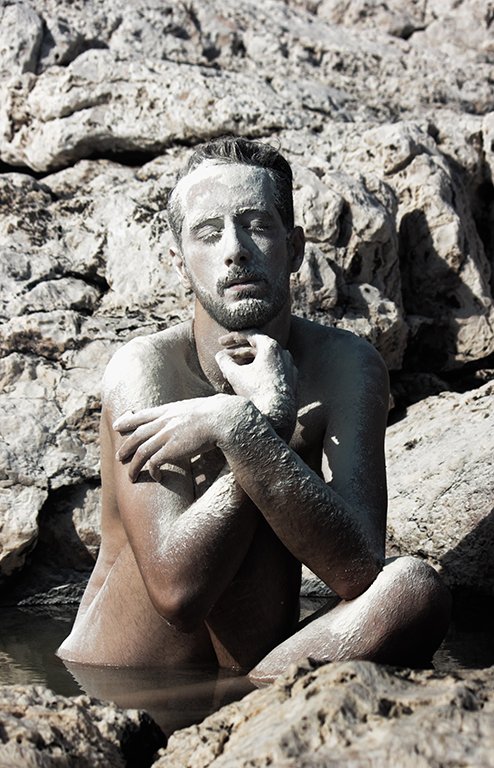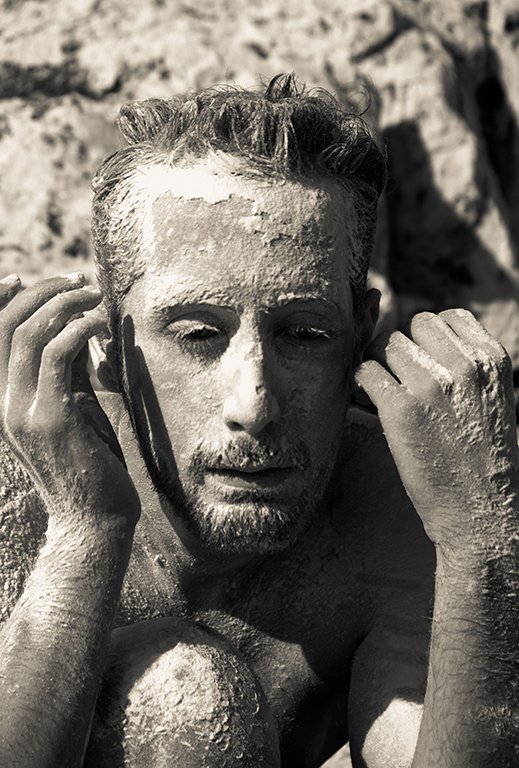 18