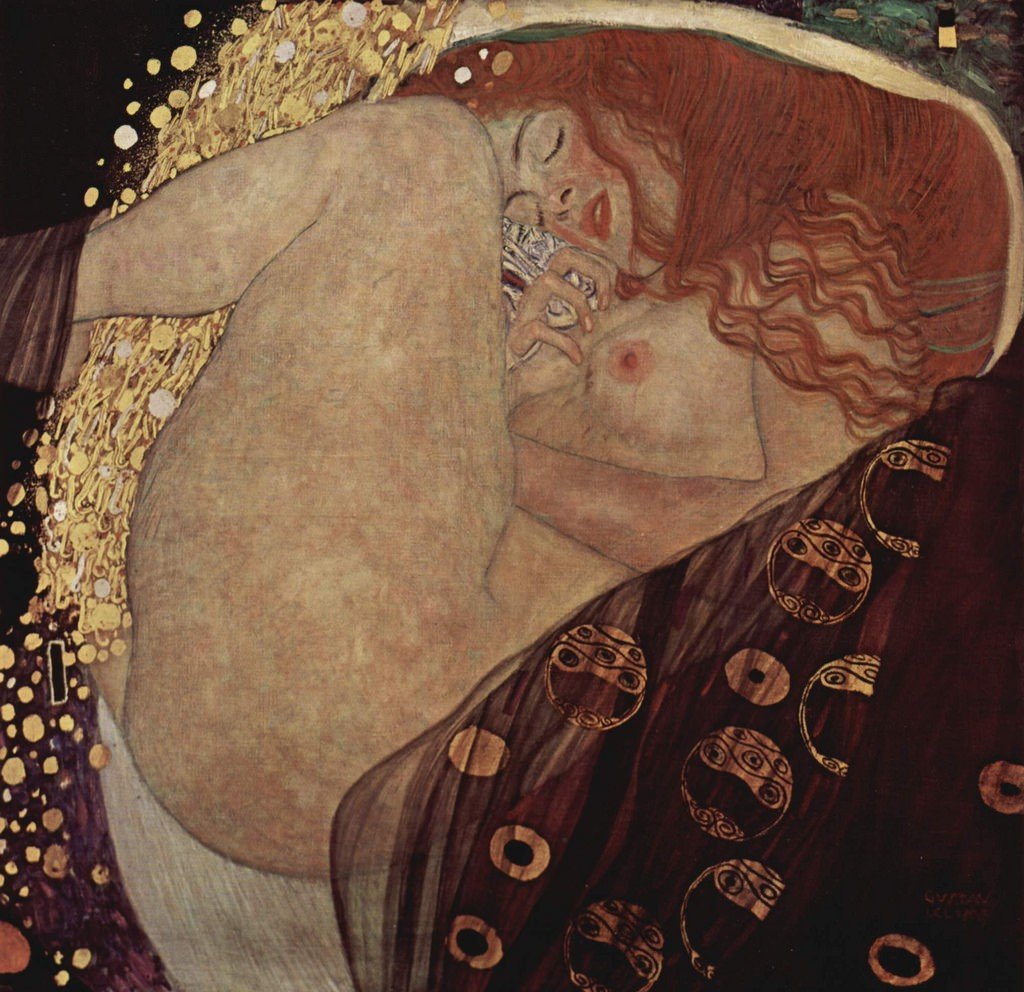 by Maria Sofou
Gustav Klimt's most famous paintings came to some time ago for the Life Ball in Vienna, Europe's biggest charity fundraiser, in support for people with HIV/AIDS. The models were dressed and painted as an embodiment of Klimt's "Golden Phase" works, creating a beautiful yet surreal result. The real-life re-enactments included some of the Austrian symbolist's most acclaimed paintings like The Beethoven Frieze, created in 1902 and oil painting Danaë, in 1907.
"Life Ball turns into gold and will once again draw attention to the medical and social consequences of HIV/AIDS in order to raise vital funds for the projects supported by the organization AIDS LIFE. These years source of inspiration are the Viennese Secessionists – above all Gustav Klimt".
Life truly imitates art after all.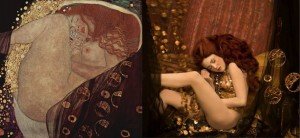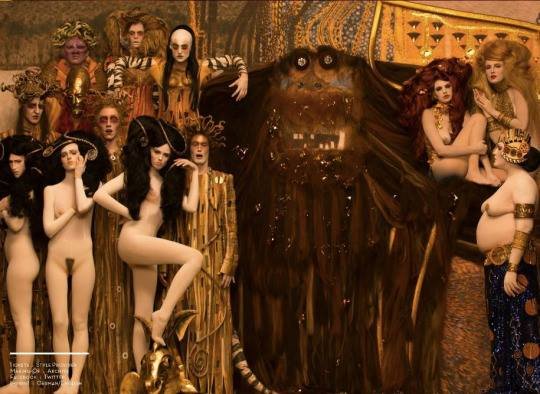 The "Beethoven Frieze" (1902), by Gustav Klimt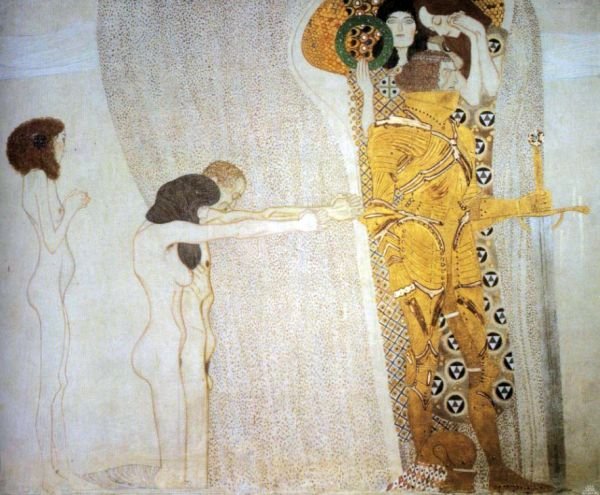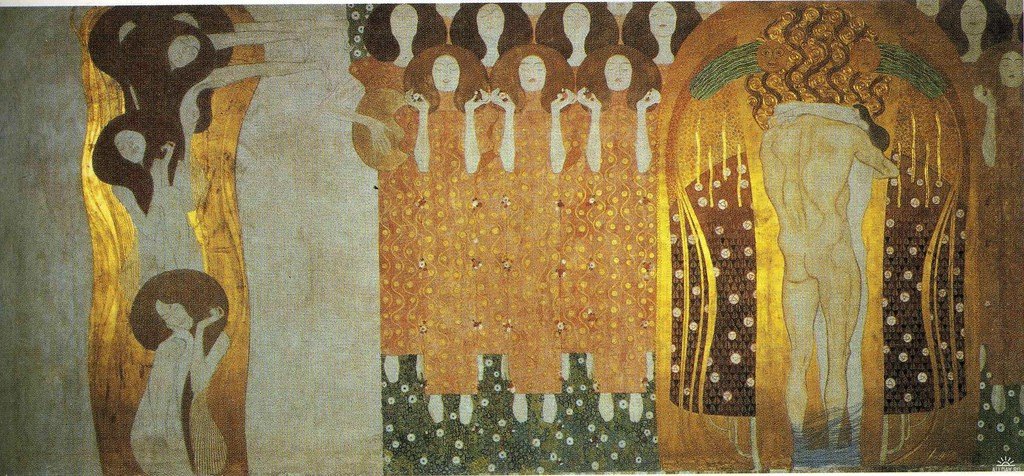 The "Beethoven Frieze" (1902), right wall, by Gustav Klimt
                                                                                                         Danaë (1907) by Gustav Klimt