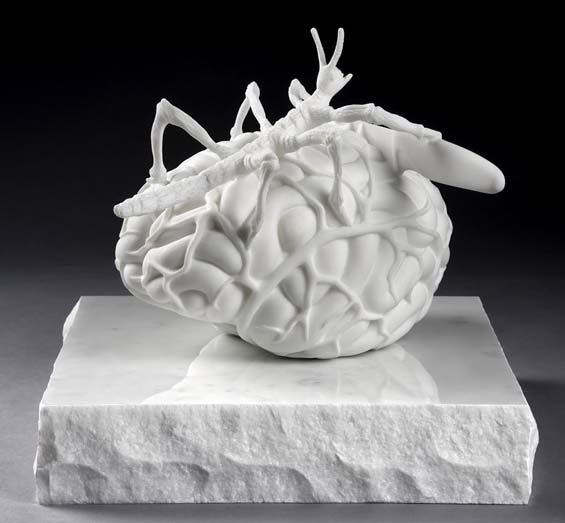 For more than thirty-five years, Jan Fabre (1958, Antwerp) has played a significant role as a visual artist, theater maker, and author. His innovative and diverse body of work has earned him international recognition.
Fabre has always been fascinated by the human brain, a frequent element in his work. Featured here is a series of Fabre's massive marble sculptures of brains that are either pierced by sharp objects like cork screws or being crawled by insects – the brains even appear as an element of his marble replicas of corpses resting on tombs.
Fabre's sculptures are horrific yet impressive.
via beautifuldecay