Agape Charmani for Art-Sheep
"It has become appallingly obvious that our technology has exceeded our humanity"–Albert Einstein
That's how Zeren Badar starts his statement about his new work titled, "Hybrid".
The visual artist has been on the media's spot before with many of his series like "Accident Series" and "After Brillo". Badar examines how the known changes through the influence of consumerism and contemporary life.
"Hybrid" is a series of "portraits of the future" as he calls them. The artist explores the dynamics of naturalness and artificiality, and how technology manipulates and alters people's appearances and lives. "Is technology changing us? Is the future promising us more or less?" asks the artist, while he edits his portraits in a Picasso-esque way that mixes age, race and gender.
The constantly evolving technology, the amount to information people have access to and the direct communication people are able to have start a discussion regarding their future and their future existence. The concept of being a hybrid is an exaggerated example of how the human race is going to look like in the future.
The artist used various gadgets and material to create his images. From photos taken with his iPhone to found photographs in magazines, every piece he uses showcases not only the contrast depicted but also the range of his working technique. These 3D collages though are not the final works, as Badar considers their photographed versions as the work. The pieces he uses are only temporary arranged and put together, and the give a sculptural shape to the futuristic portraits.
"This project explores the relationships between how we live and how we look in the future. I want to challenge the viewers by evoking feelings of surprise, discomfort & hallucination. These portraits are my obsessions with appearance  and technology but also concerned with notions of future. These might be my fantasies or might be my speculations. You will be the judge of this," he writes.
Mechanic
Cellphone head
Picasso would be JEALOUS!-Huh!
Princess
Eye-Phone
Surveillance
Confusion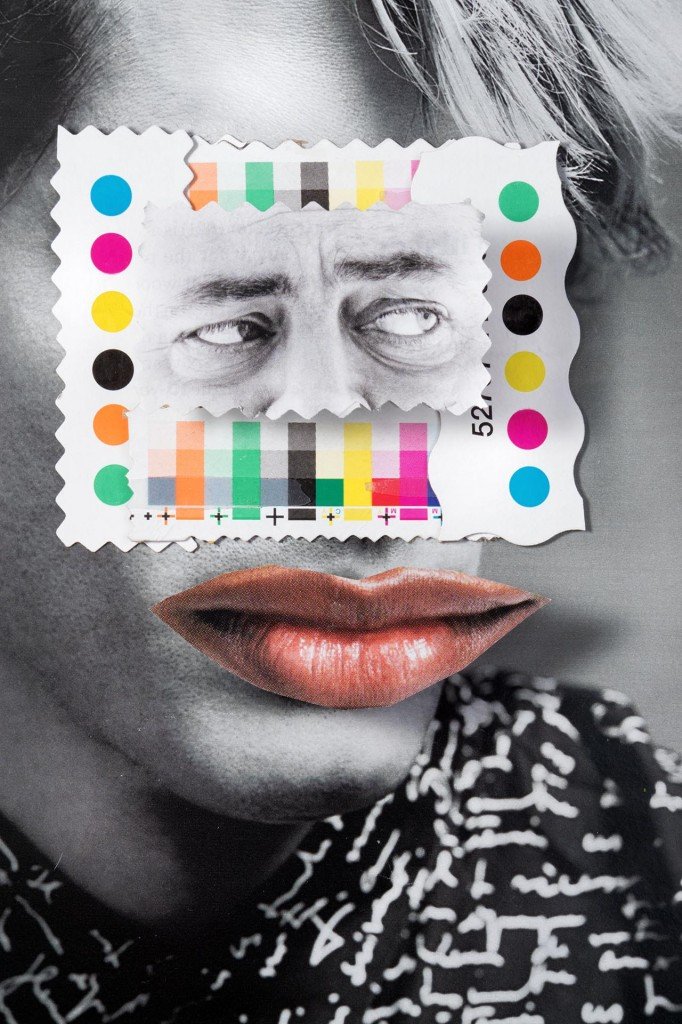 Spectrum
Night vision
DIVA
Seducing Masculitiny
Hipster 4.0
Multiple Personality