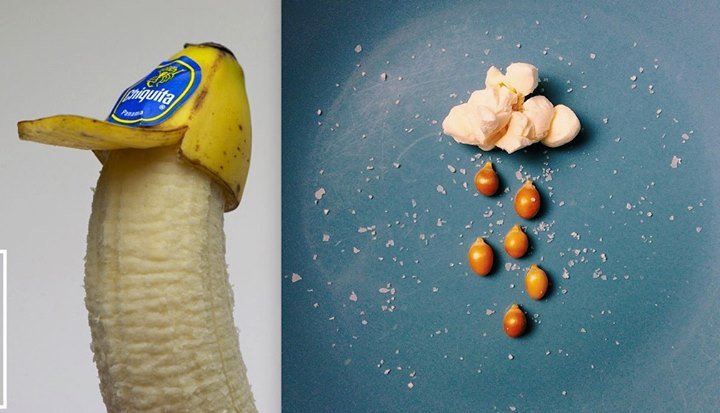 Holly Williams for Art-Sheep
Do you remember how your mother had always told you not to play with your food? Well, in the case of award-winning Brock Davis, he rebelliously discards this golden rule of motherhood, in order to present us with a hilarious and very creative series of pictures.
In this deliciously witty project, the Minneapolis-based artist captures with his camera food items that he has transformed into a variety  of completely unrelated things: from cucumber to emerging whale, from broccoli to tree house and from banana peel to banana cap, not to mention his gummy bear skin rug, his creations are all equally entertaining. Note, furthermore, that the striking majority of his food photographs were captured with just an iPhone camera. A multi-talented artist, Davis' specialties are graphic design, illustration, art and creative direction and he has worked for many popular brand names, such as Porsche, Gibson Guitars, Harley Davidson and Subaru.