Craig Davies for Art-Sheep
According to David Bowie, "we can be heroes, for ever and ever". This famous moto got taken a little bit too seriously by Martin Beck and his latest photography project. "We Can Be Heroes" is a photography series by Beck that challenges the stereotype of Superheroes. Through a set of photos, various people are seen sharing their human bodies with their superhero self.
These pictures portray them not as unrealistic comic book characters but rather as regular people who, despite their own personal struggles, can be strong and powerful superheroes. Regardless their gender, age, race or social status these people can be modern superheroes by helping others. "Martin's Heroes are regular people not restricted by race, religion or beliefs. They live among us, they surround us, and they are everywhere. Everyone is a superhero."
The "We Can Be Heroes" set will be exhibited from April 9th to 11th, 2015 at the Middle East Film and Comic Con (MEFCC).
via boredpanda
Cpt America (male) – Suresh, India
The Flash (male) – Eranga, Sri Lanka
The Flash (female) – Luz, Palestine
IronWoman – Aliya, Kazakhstan
Batman – Omar, UA; Batwoman – Dina, Egypt
Green Lantern (female) – Victoria, UK
Captain America (female) – Georgina, New Zealand
Green Lantern (male) – Mohammed, Bangladesh
The Hulk – Martin, Wales
IronMan – Ahmed, Saudi Arabia
Robin (male) – Fergus, Ireland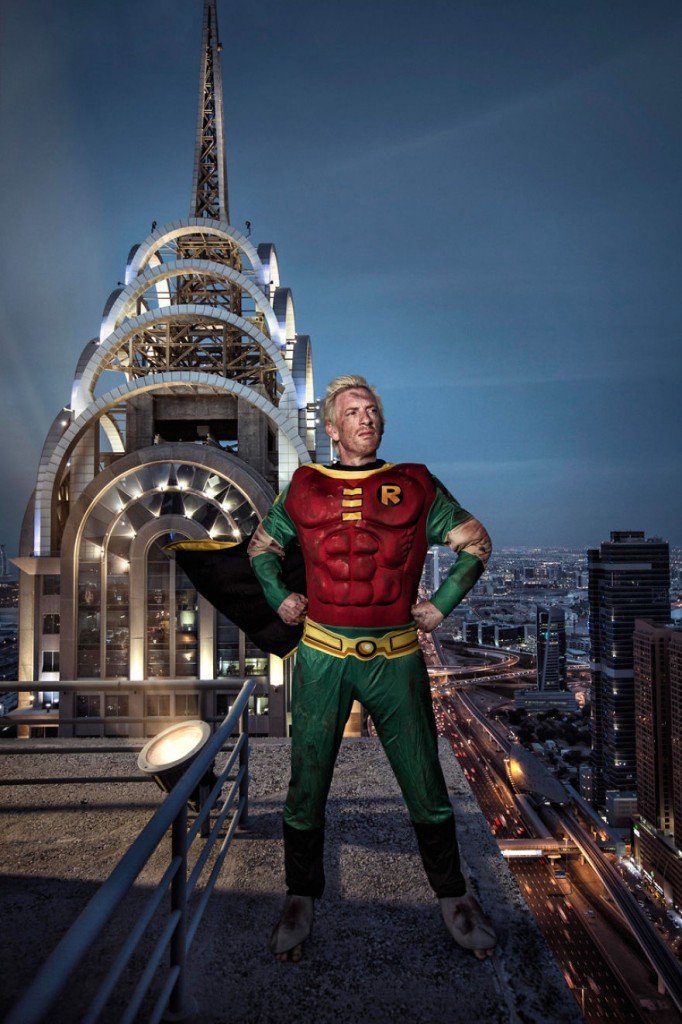 Robin (female) – Kristina, Philippines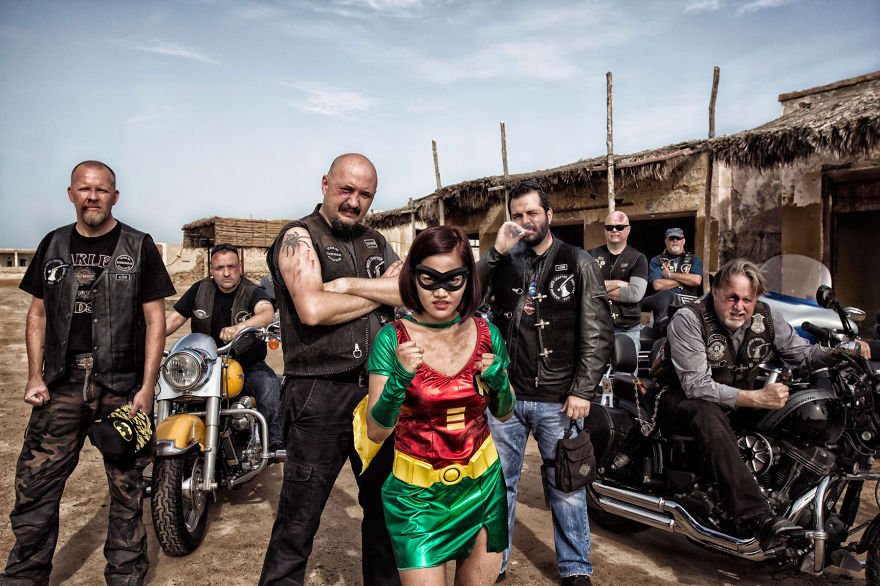 Wonder Woman – Suzie & Savannah, UK
Spiderman – Dan, England; Spiderwoman – Kristina, USA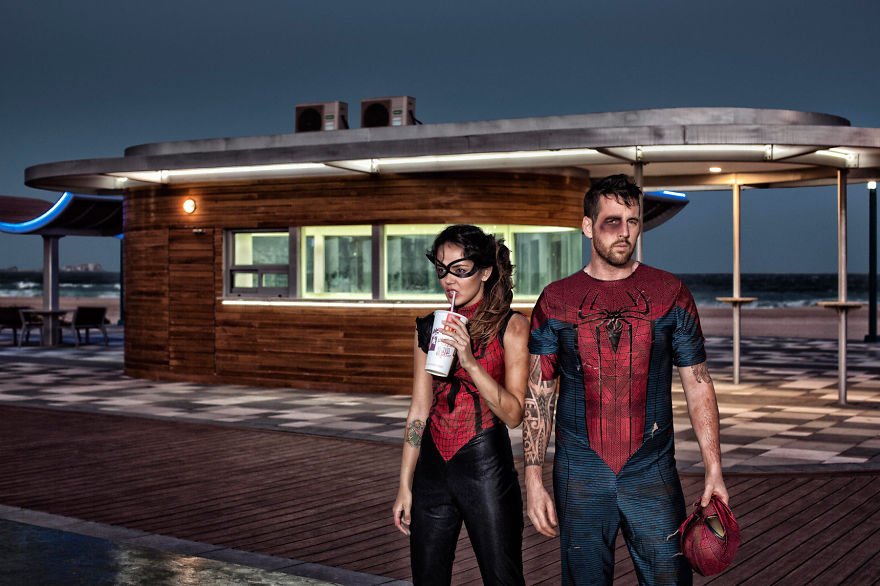 Superwoman & Superman – Teresa & Ghalib, Lebanon