Those beautiful, retro fashion moments on the plane catwalk.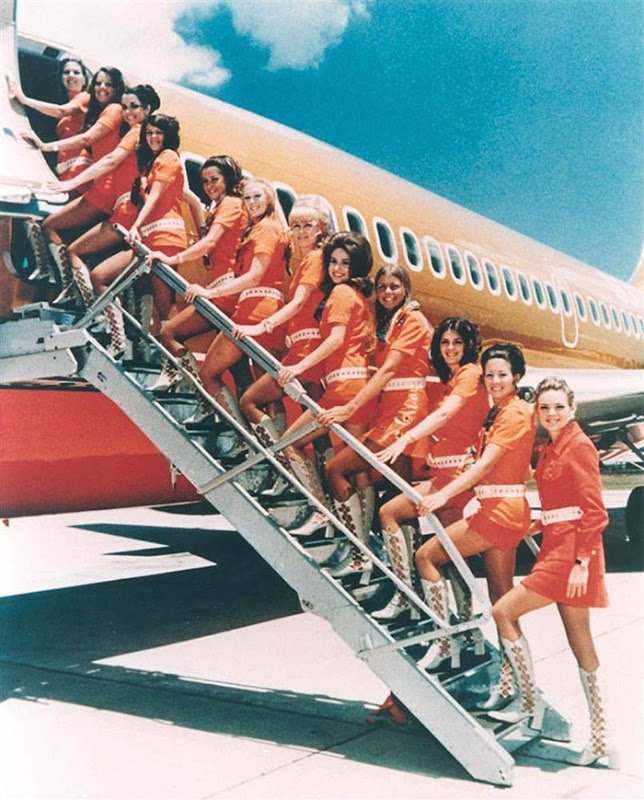 Text: Iliana Deligiorgi
There was a time back in the middle of the 20th century that being a flight stewardess was equivalent to being a professional model. Attractive women in the most stylish and modern cloths became the face of airline companies, featured in newspaper ads and promotional photographs. The requirements for the perfect flight attendant uniform had to do with being practical, comfortable, conservative but yet again contemporary and trendsetting to the level of voguish. Each uniform carrying different characteristics, depending on the identity of the airline, its colour and, of course, its nationality.
As time went by, the shift from 'military-like' to more feminine and delicate uniforms was more than obvious. All the larger groups of women in the same uniform were taking over the catwalk of the aircraft to serve the passengers and turn the flight into an amusing experience. Women loved the flight attendant uniforms because they were providing them with how-to dress ideas, while men adored them because of their erotic- still unapproachable- aura. Τhus, the stewardess uniforms started to play a crucial role in the commercial promotion of each and every single airline, with many companies having employed fashion gurus, such as Yves Saint Laurent, Emilio Pucci and Vivienne Westwood, to design their uniforms.