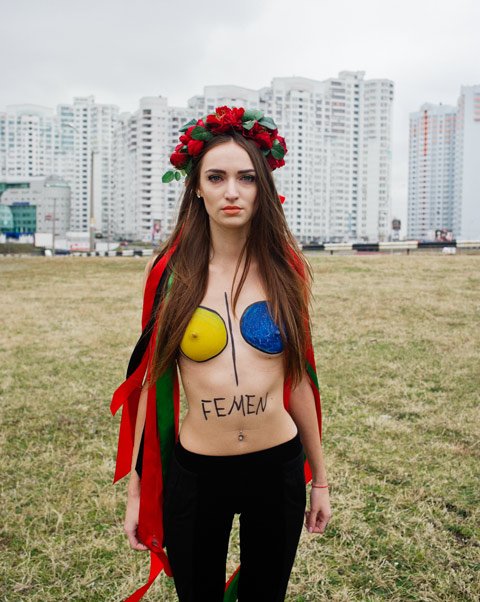 Samuel Masters for Art-Sheep
It is for some time now that feminist group Femen has been gaining more and more attention from the media and although their nude or topless protests have sparked controversy among the international community, it remains a fact that they have significantly contributed in making their voice heard.
Through baring their bodies in public, these young activists fight for further promoting women emancipation and rights, battling with long-held stereotypes and archaic, though everlasting prejudices against women, that still dictate their fate, behavior and role in modern society. In the words of Femen's founding member Sasha Chevtchenko: "One day, we don't know why, one of us, Kseniya Chatchko, undressed, and we saw that the people, the press, started to see us and to listen to us."
In his series The New Amazons, photographer Guillaume Herbaut, visited Kiev in order to take portraits of these young women, as they look in their protests. Bodies painted, beribboned and topless, through Herbaut's pictures, the girls of Femen raise questions on propriety, our views on the incrimination of the human-and especially the female-body and either with them or against them, one cannot argue that they have successfully achieved at least one thing: make us sit up and look.