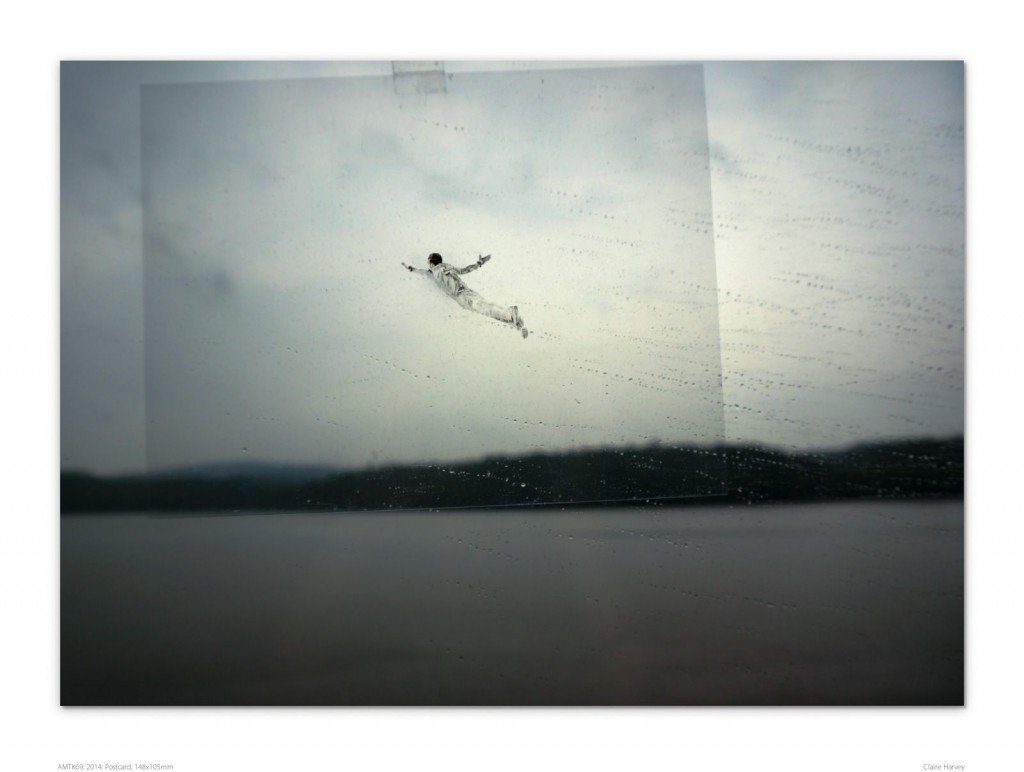 Agape Charmani for Art-Sheep
Claire Harvey's work is a conceptual journey through the lines between reality and illusion. Miniatures balancing on top of planes, floating on air or existing in their own made-up reality, form the British artist's imaginative work.
Her subjects are anonymous people engaging in illogical activities without their knowledge or consent, characters she creates and then positions in mini-portraits. The juxtaposition between her delicate miniature-scaled figures and their placement creates an interesting collage of installations that confuse the viewer as to what he's looking at.
In her series of "Postcards", Harvey places her figures on top of airplane wings creating small candid-looking scenes.