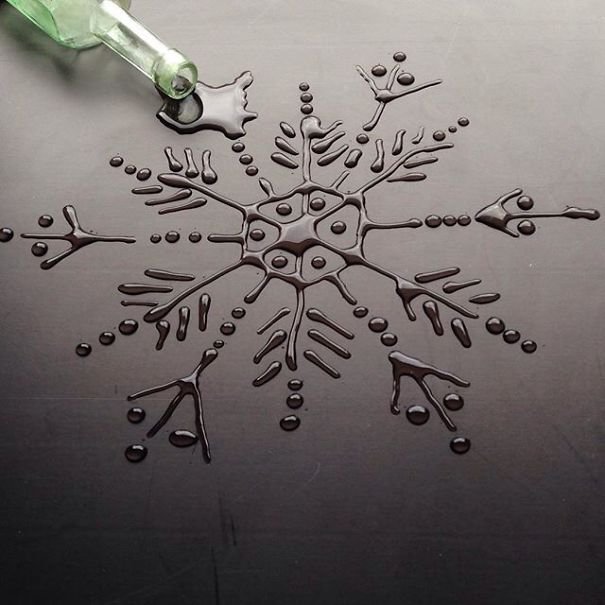 by Margot Pierce
Artist Aravis Dollmenna creates stunning images, using drops of water!
His impressive works of art feature various themes from Christmas imagery to animal traces and symbols: surrounded by the right props, Dollmenna's creations are truly enjoyable and fun to watch!
"I started developing my new artistic style when my son introduced me to Instagram three years ago. I use paint and props to give ordinary things a twist. I have also developed a technique which allows me to create images using drops of water. I like to keep the images simple, usually with plain backgrounds and only natural light. I also paint on hands and create fun everyday object compositions," the artist wrote on Bored Panda.