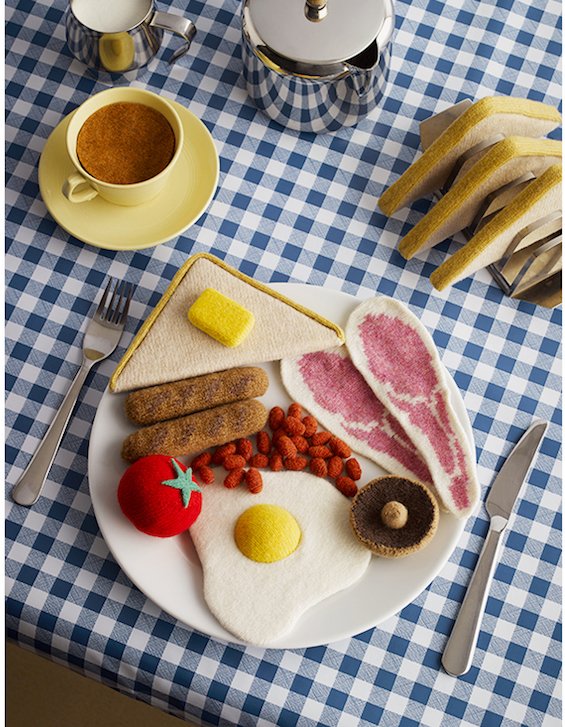 Samuel Masters for Art-Sheep
Here in Art-Sheep, we've featured homemade knitwork many times before, and guess what? We can't get enough of it. There is something about realistic recreations of ordinary household items and food products, made entirely out of fabric that just causes us to beg for more.  In this case, artist Jessika Dance creates amazing, whimsical textile wonders for clients such as Vogue, Topshop, Google, GAP and Vanity Fair, amongst others.
The London- based prop stylist, model-maker and art director uses her knitting machine to conjure woolen props in the form of objects people use in their everyday lives. From burger meals and a full English breakfast to dental hygiene products and calculators, Dance's works are masterfully executed and uniquely playful.