Agape Charmani for Art-Sheep
Photography by Jorge Perez Ortiz
As philosopher Roman Krznaric said, in order to know oneself one must live towards the outside. This is how one experiences the life they discover and shapes oneself. This saying was the starting point of Colombian designer/fashion artist Daniel Ramos Obregón's project "Outrospection".
This concept of "living on the outside" was literary translated by Obregón, as the artist created a series of beautiful minimal replicas of body parts and photographed his model, Lukasz Przytarski, interacting with them. The porcelain pieces are plated with brass metal frames, while  their handles are crafted out of Colombian kingwood. The artist relates the making of this series to out-of-body experiences more commonly known as astral projections. This work is an exploration of how to "represent -in a metaphorical way- the mind being projected inside out of the body as a way of self-expression and representation."
Obregón investigates various forms and levels of the "self". His range of work is consisted of experiments on the constructions of people's physical identities. Outrospection is a prototype, a first attempt on discovering your own body through external models of your own body parts. A process of seeing your own self as both an out-of-body mental and physical experience.
Aesthetically, Obregón's result showcases an artistic style, that despite its simplicity in material and exhibiting means, is an intense combination of sculpture, installation and photography. "Through my current work I wish to explore the limits within the interdisciplinary relationship between fashion, sculpture and performance arts from a conceptual, aesthetical and fully wearable point of view," he writes on his site.

Visit his site and his Facebook page for more
ARTEFACT#1 DIGITS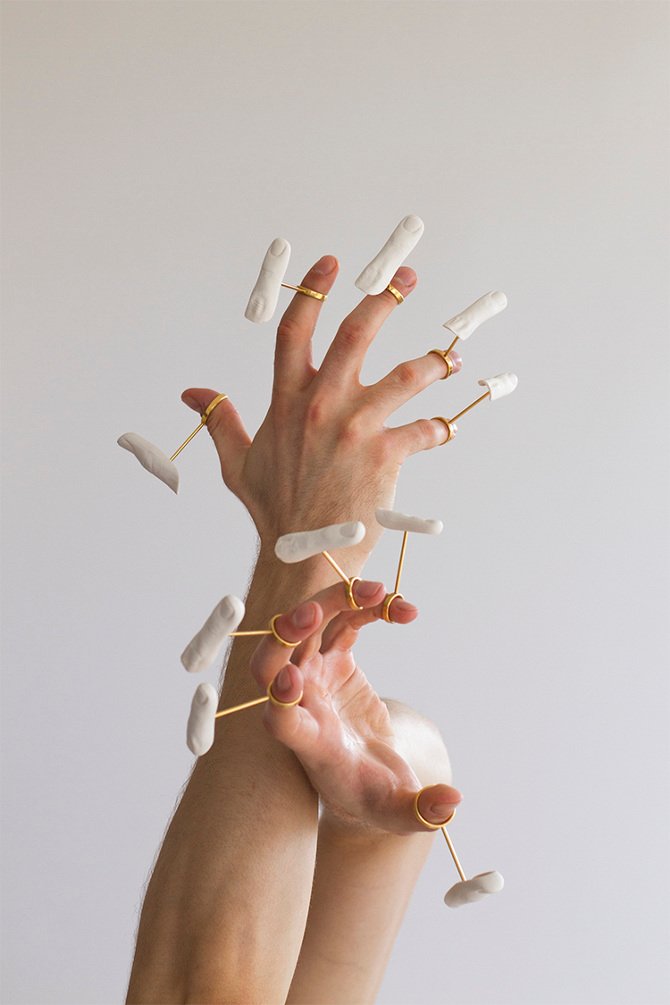 ARTEFACT#2 FINGERS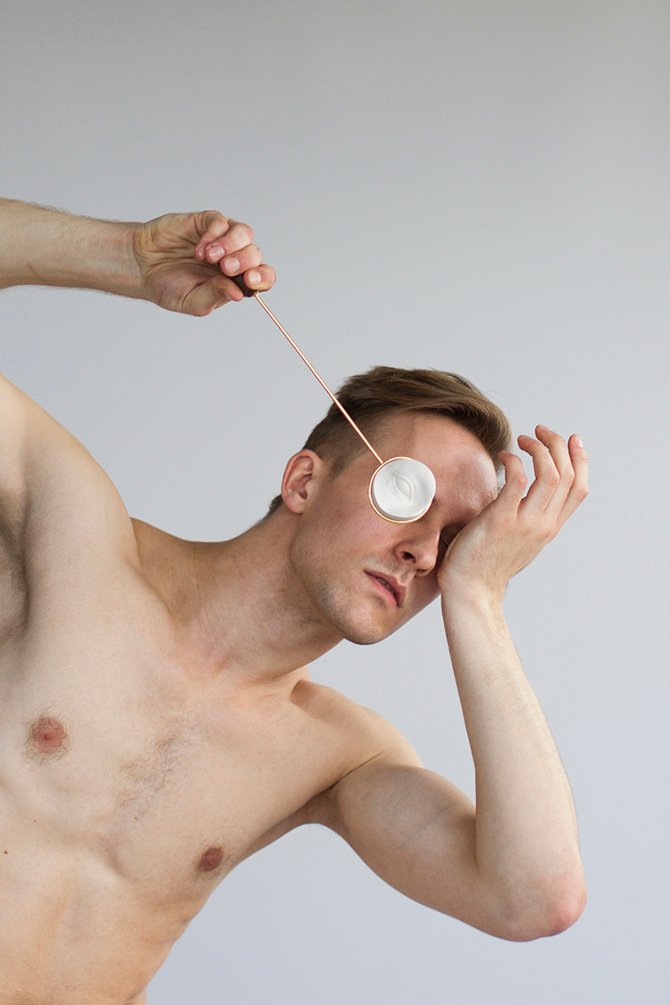 ARTEFACT#8 EYE
ARTEFACT#7 TONGUE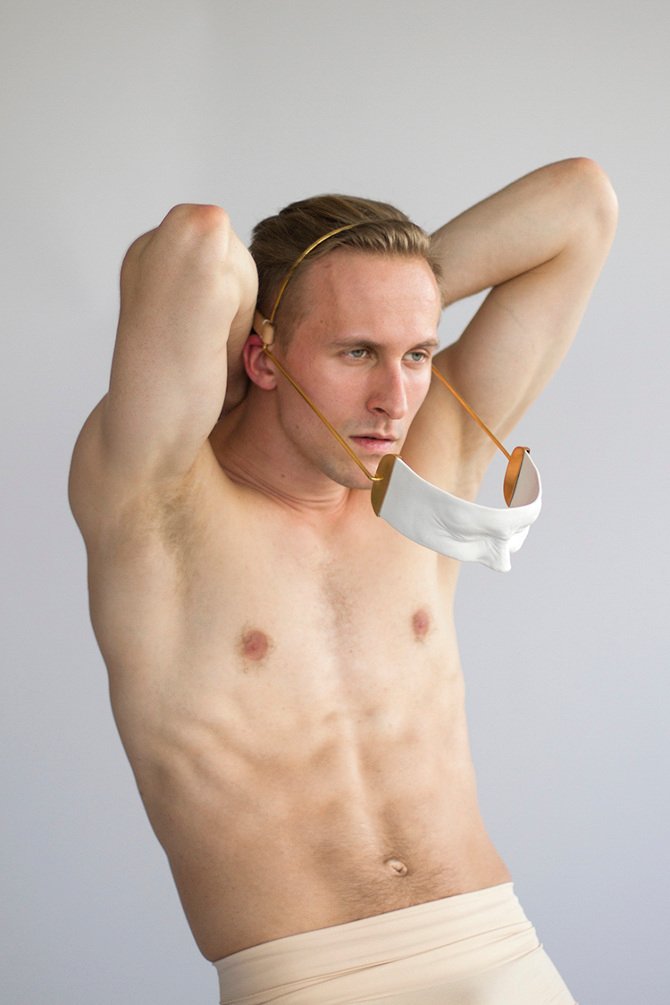 ARTEFACT#6 EYES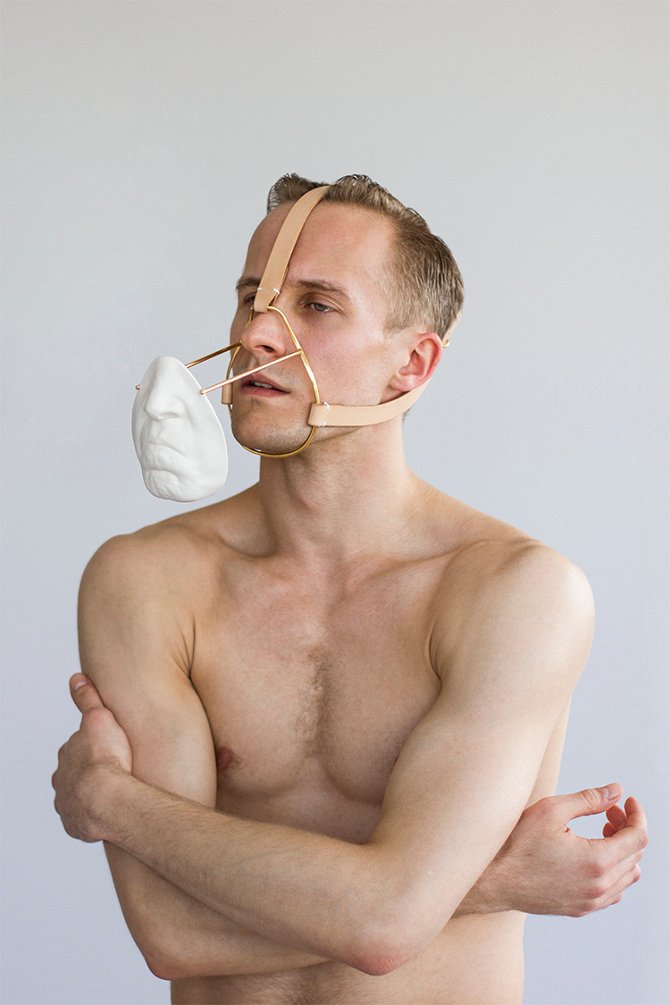 ARTEFACT#5  MOUTH
ARTEFACT#3 HANDS
ARTEFACT#4 FEET